Luxor aims to ease crypto miner logistics as halving looms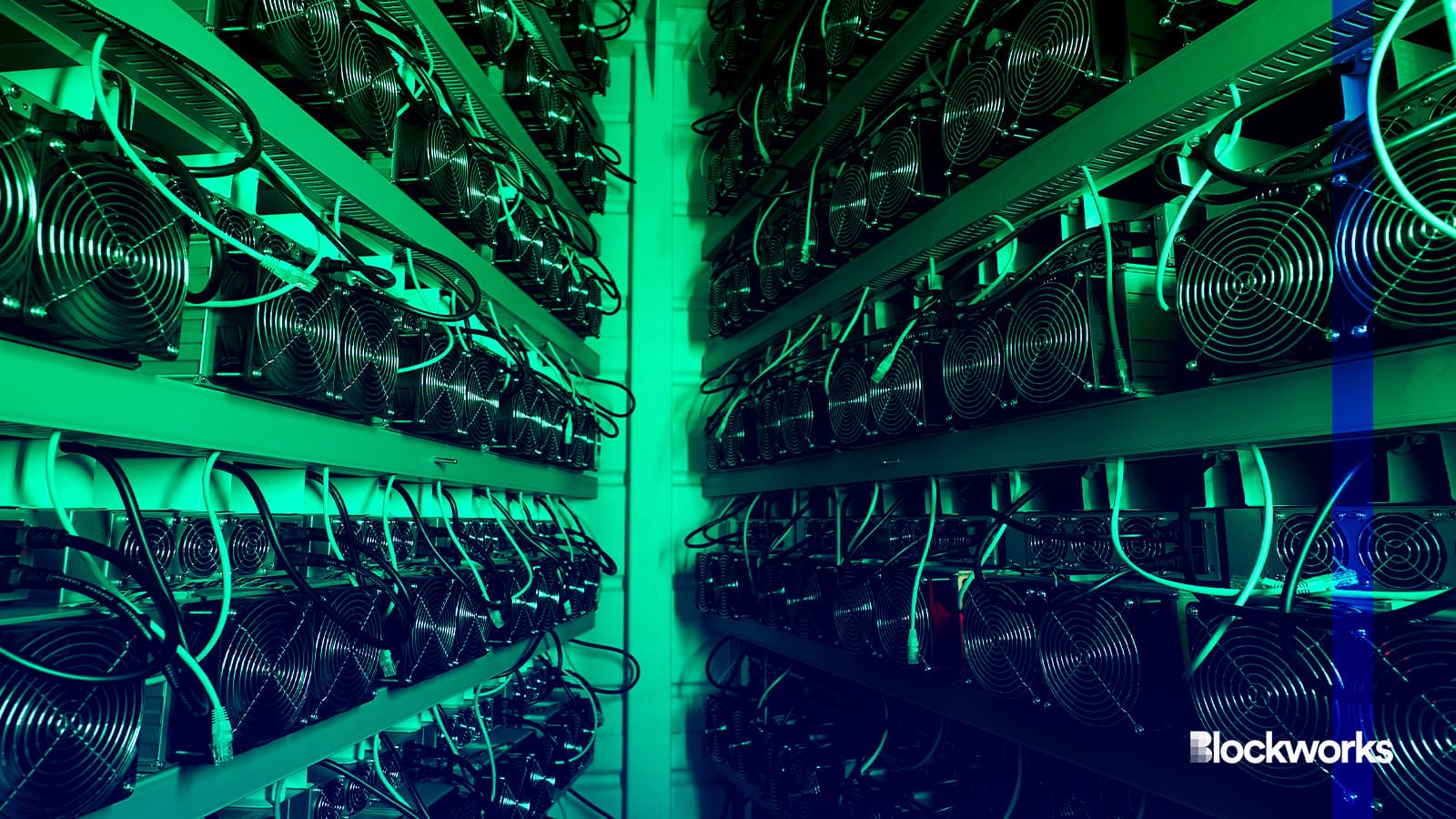 Bit­coin min­ing ser­vices firm Lux­or Tech­nol­o­gy has intro­duced a busi­ness for cryp­to min­ers in need of bet­ter hard­ware trans­porta­tion and man­age­ment ahead of the bit­coin halving.
The company's new divi­sion, called Lux­or Logis­tics, looks to answer demand from min­ers for "a cryp­to-native, expe­ri­enced inter­na­tion­al logis­tics provider," accord­ing to Lau­ren Lin, the company's direc­tor of busi­ness development.
It is set to offer inter­na­tion­al and US ship­ping via air and sea freight and truck­ing, as well as cus­toms clear­ance, insur­ance advi­so­ry and ware­hous­ing solutions.
The Mon­day launch comes just months before per-block rewards for bit­coin min­ing are set to be cut in half — from 6.25 bit­coin (BTC) to 3.125 BTC per block. Such an event occurs rough­ly every four years, and the upcom­ing halv­ing is set for April 2024.
It is expect­ed to put finan­cial pres­sure on cer­tain com­pa­nies in the sec­tor, indus­try watch­ers and exec­u­tives have said.
Read more: At anniver­sary of 2016 BTC halv­ing, a look to the next one
"With the bit­coin halv­ing com­ing soon, every hour counts," Lin told Block­works in an email. "So min­ers are increas­ing­ly look­ing for effi­cient logis­tics solu­tions to improve their lead times so that they can plug in hard­ware as quick­ly as possible."
Min­ers have his­tor­i­cal­ly used gen­er­al freight for­warders or spe­cial­ized cryp­to logis­tics com­pa­nies with lit­tle or no cryp­to min­ing exper­tise, Lin added.
"We're min­ers our­selves and have spent exten­sive time with oth­er min­ers on deploy­ments, so we know exact­ly how to test equip­ment, pack­age and arrange ship­ments for max­i­mum effi­cien­cy," she said. "The lit­tle improve­ment accrues into big gains for effi­cien­cy and deploy­ment time."
Lux­or com­peti­tor Foundry Dig­i­tal launched a logis­tics arm in July 2022 that sought to offer an "all-in-one solu­tion for min­ing hard­ware deliv­er­ies," it said in a news release at the time.
Lin not­ed that users of the Lux­or logis­tics ser­vices are set to include users of the company's trad­ing desk for appli­ca­tion-spe­cif­ic inte­grat­ed cir­cuits (ASICs). It has so far pro­vid­ed logis­tics ser­vices to rough­ly 700 com­pa­nies through that arm — trans­port­ing 112,000 bit­coin min­ing ASICs to 30 countries.
Users are also set to include "min­ers oper­at­ing or expand­ing into dif­fer­ent coun­tries and regions, and oper­a­tors who need­ed advi­so­ry and assis­tance for eas­ing logis­ti­cal has­sles," Lin said.
The exec­u­tive did not imme­di­ate­ly dis­close spe­cif­ic com­pa­nies set to use the services.
Inter­na­tion­al expan­sion has been a tac­tic for cryp­to min­ing giant Marathon Dig­i­tal, for exam­ple, as the com­pa­ny has pri­or­i­tized reduc­ing its costs by find­ing new sites and explor­ing less expen­sive meth­ods of mining.
Anoth­er cryp­to min­ing giant, Riot Plat­forms, sought to de-risk logis­tics via a deal with MicroBT designed to on-shore its sup­ply chain.
Spokes­peo­ple for Marathon and Riot Plat­forms did not return requests for com­ment about Luxor's new service.
---
Don't miss the next big sto­ry – join our free dai­ly newslet­ter.