Goldman, BNP Paribas lead Fnality's $95M round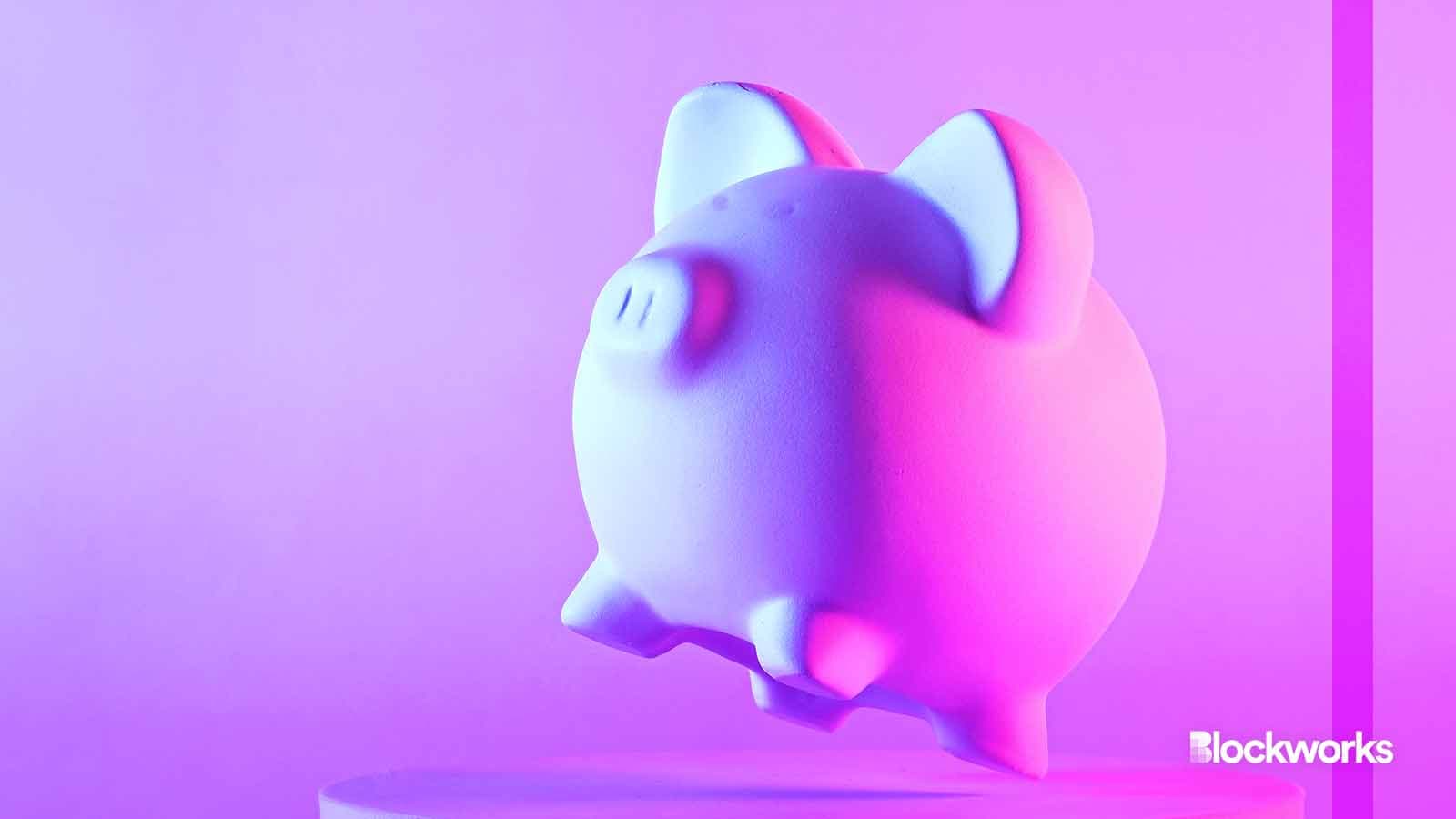 Blockchain pay­ments start­up Fnal­i­ty­has raised a new $95 mil­lion fund­ing round.
Gold­man Sachs and BNP Paribas led the round. Euro­clear, DTCC, Wis­domTree and Nomu­ra also participated.
The com­pa­ny is known for cre­at­ing tok­enized ver­sions of major cur­ren­cies, which are col­lat­er­al­ized by cash held at cen­tral banks. So far, it has tok­enized fiat cur­ren­cies includ­ing US dol­lars, euros, British pounds, Cana­di­an dol­lars, and Japan­ese yen.
Accord­ing to the team, the pri­ma­ry goal of this fund­ing is to facil­i­tate the devel­op­ment of a glob­al liq­uid­i­ty man­age­ment ecosys­tem. This will sup­port new dig­i­tal pay­ment mod­els in both tra­di­tion­al whole­sale finan­cial mar­kets, and the emerg­ing sec­tor of tok­enized assets. Addi­tion­al­ly, Fnal­i­ty aims to estab­lish a round-the-clock glob­al liq­uid­i­ty man­age­ment net­work, which will play a role in the imple­men­ta­tion of these new dig­i­tal pay­ment models.
"We're so excit­ed about our sec­ond round of fund­ing, secur­ing the back­ing of @GoldmanSachs , @BNPParibas , @The_DTCC and many more to con­tin­ue devel­op­ing the first 24/7 glob­al pay­ments and liq­uid­i­ty man­age­ment ecosys­tem for whole­sale finance," the firm said in a post on X.
Fnal­i­ty pre­vi­ous­ly raised $63 mil­lion in 2019 from a clutch of bank­ing firms, back when the project's first iter­a­tion was known as the Util­i­ty Set­tle­ment Coin. Its stat­ed goal was to cre­ate a sys­tem for whole­sale pay­ments across a range of major cur­ren­cies, includ­ing USD, EUR and JPY, among others.
Some of the investors in that ear­li­er round — includ­ing BNY Mel­lon, Bar­clays, San­tander and Nasdaq's ven­ture arm, among oth­ers — also took part in the Series B fund­ing round.
"Our Series B fund­ing round rep­re­sents the finan­cial sector's desire for a cen­tral bank mon­ey backed blockchain-based set­tle­ment solu­tion that bridges the gap between tra­di­tion­al finance (Trad­Fi) and decen­tralised finance (DeFi) in whole­sale mar­kets," Rhomaios Ram, Fnality's chief exec­u­tive, said in a statement.
Whole­sale pay­ment refers to trans­ac­tions between finan­cial insti­tu­tions. This area has attract­ed inter­est from dis­trib­uted sys­tem devel­op­ers and investors, includ­ing JPMor­gan.
Cen­tral banks have explored the use of dig­i­tal cur­ren­cies, though not nec­es­sar­i­ly blockchain-based, for whole­sale pay­ments applications.
The Bank of Inter­na­tion­al Set­tle­ments recent­ly pub­lished the results of a whole­sale CBDC tri­al in con­junc­tion with Sin­ga­pore, Switzer­land and France.
Read More: Whole­sale CBD­Cs and auto­mat­ic mar­ket mak­ers could be the per­fect pair, BIS finds
"In the test­ed exper­i­men­tal set­up, cen­tral banks are able to man­age their wCB­DC with­out nec­es­sar­i­ly oper­at­ing or con­trol­ling the under­ly­ing infra­struc­ture. Com­mer­cial banks can use the wCB­D­Cs to engage in instant FX trad­ing and set­tle­ment, avoid­ing cred­it and set­tle­ment risk and improv­ing effi­cien­cy," the BIS paper not­ed at the time.
---
Don't miss the next big sto­ry – join our free dai­ly newslet­ter.