How Singapore is redefining Web3's public-private landscape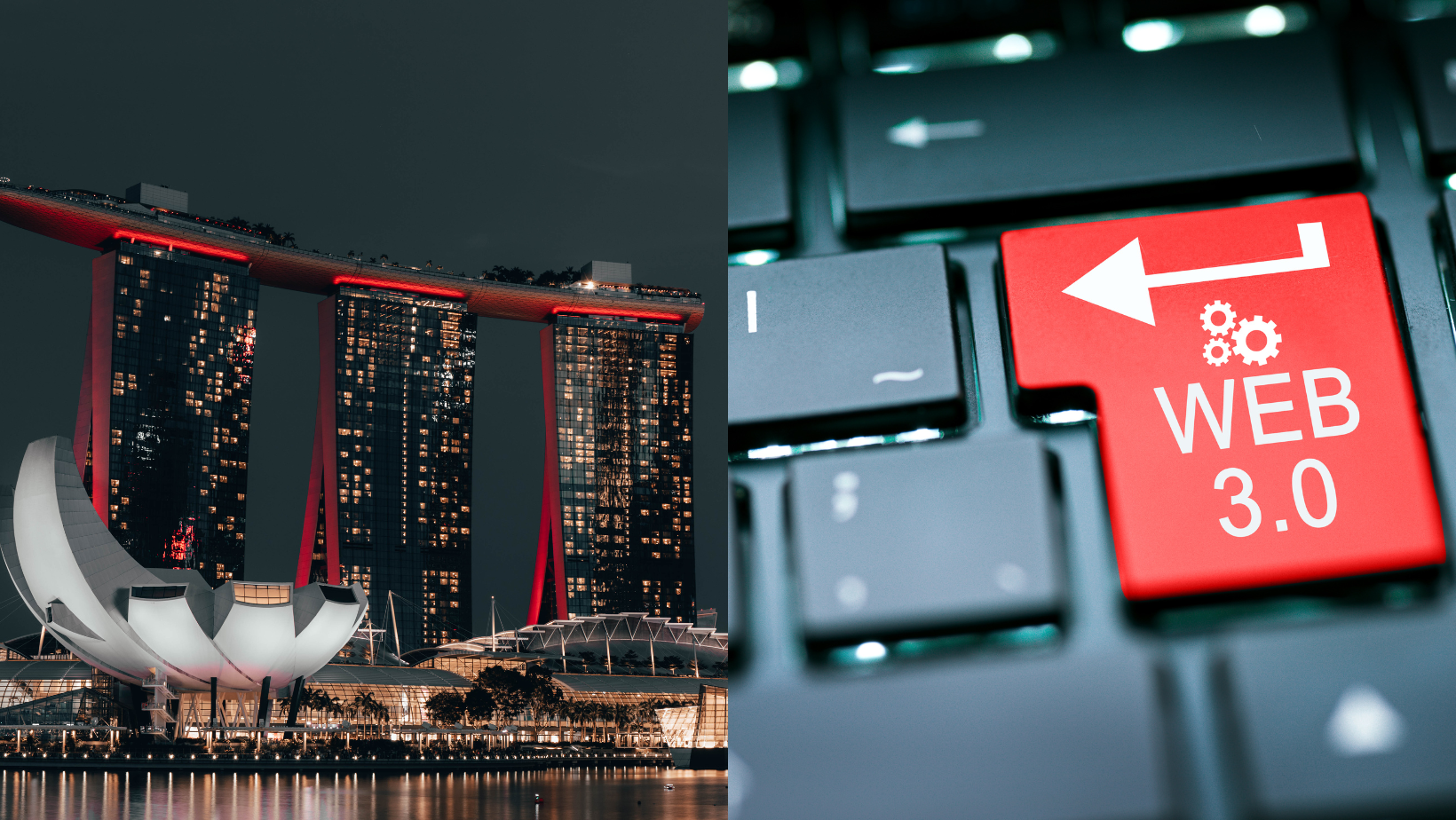 His­tor­i­cal­ly anchored as a piv­otal node in the glob­al finan­cial net­work, Sin­ga­pore is now at the fore­front of the Web3 revolution.
Its lega­cy as one of the cen­ters of glob­al finance, com­bined with its proac­tive embrace of decen­tral­ized sys­tems, not only accen­tu­ates Singapore's strate­gic sig­nif­i­cance in the evolv­ing dig­i­tal era but also sug­gests that the city-state will be the linch­pin in the glob­al shift towards Web3 — the next iter­a­tion of the inter­net pow­ered by blockchain.
This isn't just about dig­i­tal cur­ren­cies; it's a par­a­digm shift in val­ue trans­fer and sys­temic archi­tec­ture that Sin­ga­pore is poised to cham­pi­on. And Singapore's reg­u­la­to­ry strate­gies play a piv­otal role in shap­ing the nation's lead­er­ship in Web3.
Balancing innovation and stability
Singapore's approach to sup­port­ing the cryp­to indus­try is a mas­ter­class in strate­gic bal­ance. While the nation active­ly pro­motes dig­i­tal asset inno­va­tion, it remains eagle-eyed against unchecked cryp­to spec­u­la­tion. This dual strat­e­gy crafts an ecosys­tem that's both nur­tur­ing for cryp­to ven­tures and a bul­wark for investor protection.
This bal­ance is evi­dent in how Sin­ga­pore has become an attrac­tive mar­ket for firms eager to expand and grow. Firms are mak­ing strides into Sin­ga­pore, and its rep­u­ta­tion as a dynam­ic dig­i­tal mar­ket has solid­i­fied its unique posi­tion in glob­al rank­ings as a top cryp­to hub. Sin­ga­pore stands as a ster­ling exam­ple for coun­tries nav­i­gat­ing the intri­cate maze of dig­i­tal assets. The allure isn't just the­o­ret­i­cal or based on rank­ings alone; real-world exam­ples abound.
The robust nature of Singapore's reg­u­la­to­ry frame­work has made it a prime des­ti­na­tion for major cryp­to enti­ties. Case in point: Gemini's expan­sion into the region, under­scor­ing the nation's appeal as a cryp­to-friend­ly ecosys­tem, along­side mar­ket mak­er Win­ter­mute who is relo­cat­ing 4% of its staff to the nation to focus on Asia.
Gem­i­ni has iden­ti­fied the Asia-Pacif­ic (APAC) region as the dri­ving force behind the "next wave of growth for cryp­to." In a bid to estab­lish a stronger foothold out­side the U.S., espe­cial­ly giv­en the increased Amer­i­can reg­u­la­to­ry actions against cryp­to exchanges, Gem­i­ni has cho­sen Sin­ga­pore as its hub for APAC oper­a­tions, with plans to bol­ster its head­count in Sin­ga­pore to over 100 in the com­ing year. This move under­scores Singapore's appeal as a sup­port­ive ecosys­tem for crypto.
Singapore sends a strong message for growth opportunities
Gemini's move, amongst oth­ers head­ing East, is indica­tive of a broad­er trend: firms are increas­ing­ly rec­og­niz­ing Sin­ga­pore as a juris­dic­tion that offers reg­u­la­to­ry clar­i­ty and sup­port, abun­dant part­ner­ship oppor­tu­ni­ties, and a rich tal­ent pool, espe­cial­ly in the Web3, decen­tral­ized finance, blockchain and cryp­to space.
Singapore's vision of cryp­to is expan­sive. Rec­og­niz­ing the trans­for­ma­tive poten­tial of sta­ble­coins, the nation is spear­head­ing ini­tia­tives to weave them into the main­stream finan­cial fab­ric, aim­ing to slash trans­ac­tion costs and craft a seam­less con­duit between tra­di­tion­al bank­ing and the dig­i­tal asset universe.
The F1 Sin­ga­pore Grand Prix event, with its cryp­to back­ers, exem­pli­fies Singapore's ambi­tion to main­stream dig­i­tal assets. Such ini­tia­tives spot­light the nation's for­ward-think­ing approach, hint­ing at a future where dig­i­tal assets and main­stream events dance in tandem.
Fur­ther bol­ster­ing this trend is the Mon­e­tary Author­i­ty of Singapore's (MAS) fund­ing com­mit­ment for fin­tech inno­va­tion. MAS pledged up to S$150 mil­lion (about US$110 mil­lion) over three years under the renewed Finan­cial Sec­tor Tech­nol­o­gy and Inno­va­tion Scheme (FSTI 3.0), which includes a route to "sup­port inno­v­a­tive fin­tech solu­tions aris­ing from emerg­ing tech­nolo­gies such as Web 3.0." This sends a strong sig­nal of their intent to part­ner with the indus­try and nur­ture "inno­v­a­tive fin­tech solu­tions aris­ing from emerg­ing tech­nolo­gies such as Web 3.0."
MAS also recent­ly part­nered with the Bank of Inter­na­tion­al Set­tle­ments (BIS) to issue a frame­work for "tok­eniza­tion and insti­tu­tion­al grade DeFi pro­to­cols." MAS released a report focus­ing on the via­bil­i­ty of DeFi appli­ca­tions and ways to tok­enize real-world assets with­out risk­ing glob­al finan­cial sta­bil­i­ty and integrity.
Through open calls for inno­v­a­tive tech­nolo­gies and part­ner­ships, as exem­pli­fied by BIS, MAS is fur­ther har­ness­ing Singapore's appeal as a mag­net for the blockchain and cryp­to industry.
Redefining the crypto narrative
As the cryp­to land­scape evolves, so do the threats. Safe­guard­ing dig­i­tal assets and trans­ac­tions is para­mount. The indus­try must remain vig­i­lant against emerg­ing cyber threats, and Singapore's adapt­abil­i­ty isn't just about tech prowess but also reg­u­la­to­ry dex­ter­i­ty. Firms across Web3, DeFi, blockchain and cryp­to view Sin­ga­pore as a growth-har­ness­ing region, a plat­form to scale their tech­nol­o­gy and forge partnerships.
While Sin­ga­pore has set a gold stan­dard in cryp­to reg­u­la­tion, the dynam­ic nature of dig­i­tal assets means that reg­u­la­to­ry frame­works must con­tin­u­ous­ly adapt. Strik­ing a bal­ance between fos­ter­ing inno­va­tion and ensur­ing mar­ket sta­bil­i­ty will always be a tightrope walk.
This vision of a har­mo­nized finan­cial future, where old sys­tems are inte­grat­ed with new inno­va­tions, is what sets Sin­ga­pore apart and posi­tions it at the van­guard of glob­al dig­i­tal trans­for­ma­tion. As major fin­tech enti­ties like Gem­i­ni rec­og­nize Singapore's cryp­to-friend­ly ecosys­tem and estab­lish their pres­ence, the nation's for­ward-think­ing stance becomes even more pronounced.
In con­trast, the U.S., once a cham­pi­on of tech­no­log­i­cal advance­ment, is now grap­pling with reg­u­la­to­ry chal­lenges, par­tic­u­lar­ly with cryp­to giants like Coin­base and Binance. Its approach to cryp­to reg­u­la­tion risks alien­at­ing a sec­tor brim­ming with poten­tial — a sec­tor that promis­es to rev­o­lu­tion­ize glob­al finance.
As the U.S. treads cau­tious­ly, per­haps over­ly so, Singapore's proac­tive and embrac­ing atti­tude toward the blockchain and cryp­to indus­try promis­es a future that's not just about rid­ing the Web3 wave. It's about ensur­ing every wave is surfed with pre­ci­sion, safe­ty and vision.