Australian Bank ANZ Uses Chainlink For Tokenized Asset Testing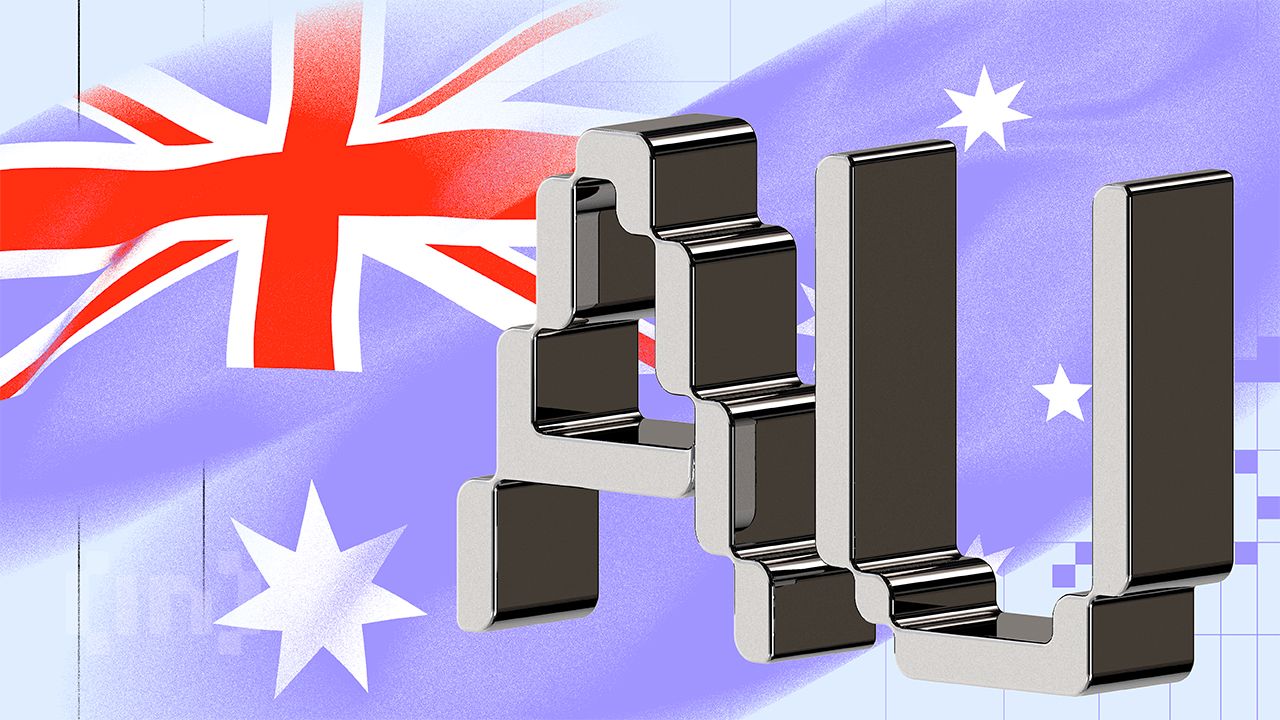 One of Australia's major banks, the Aus­tralia and New Zealand Bank­ing Group (ANZ), recent­ly announced its adop­tion of Chainlink's cross-chain inter­op­er­abil­i­ty pro­to­col (CCIP) for sim­u­lat­ing tok­enized asset purchases.
"ANZ recent­ly worked with Chain­link CCIP to com­plete a test trans­ac­tion to sim­u­late the pur­chase of a tok­enized asset, facil­i­tat­ed using A$DC and an ANZ-issued NZ-dol­lar-denom­i­nat­ed sta­ble­coin," the state­ment declared.
Institutional Investors' Rising Confidence In Tokenized Assets
In a recent state­ment, ANZ Port­fo­lio Lead Nigel Dob­son explains that it is explor­ing the use of decen­tral­ized net­works. He fur­ther notes that the bank is tak­ing the 'test-and-learn' approach.
He acknowl­edges the grow­ing sup­port from insti­tu­tion­al investors who have con­fi­dence in the future of tok­enized assets.
"Banks are increas­ing­ly explor­ing use cas­es involv­ing tok­enized assets, with 93 per cent of insti­tu­tion­al investors believ­ing in their long-term val­ue, accord­ing to a recent EY report."
Dob­son high­lights that the ear­ly stage of devel­op­ment has led to the dis­per­sion of assets and ser­vices across var­i­ous blockchains. He believes a smoother oper­a­tion will require some work.
How­ev­er, Dob­son sug­gests that Chainlink's Cross-Chain Inter­op­er­abil­i­ty Pro­to­col (CCIP) could offer a solu­tion to this. He explains that serv­ing as the blockchain inter­op­er­abil­i­ty stan­dard, it enables finan­cial insti­tu­tions to link var­i­ous blockchain networks.
ANZ part­nered with Chain­link CCIP for a test trans­ac­tion. Sub­se­quent­ly, this demon­strat­ed a secure cross-chain set­tle­ment of tok­enized assets using A$DC and ANZ's NZ-dol­lar stablecoin.
Australian Banks Embrace Digital Assets
Dob­son high­lights that con­nect­ing exist­ing blockchain net­works is "crit­i­cal" for mass adoption.
"This new on-chain finan­cial oper­at­ing mod­el is cur­rent­ly high­ly frag­ment­ed. With assets and ser­vices siloed across dif­fer­ent blockchains that don't always imme­di­ate­ly work well togeth­er," Dob­son states.
In recent times, Aus­tralian banks have been active­ly explor­ing decen­tral­ized net­works and sta­ble­coins. On Jan­u­ary 19, Nation­al Aus­tralia Bank (NAB), a rival major bank to ANZ, devel­oped a sta­ble­coin named AUDN. The sta­ble­coin is based on the Ethereum net­work and is tied 1:1 with the Aus­tralian dol­lar (AUD).
Mean­while, the Com­mon­wealth Bank of Aus­tralia (CBA) adopt­ed a more cau­tious approach to cryp­tocur­ren­cy, fol­low­ing its ini­tial advocacy.
In May 2022, CBA decid­ed to halt the launch of a cryp­to ser­vices app amid the ongo­ing cryp­to win­ter. CBA made his­to­ry as the first Aus­tralian bank to announce cryp­to services.
How­ev­er, CEO Matt Comyn not­ed the bank's com­mit­ment to gath­er­ing addi­tion­al cus­tomer feed­back and await­ing reg­u­la­to­ry clar­i­ty before rolling out the product.
Disclaimer
In adher­ence to the Trust Project guide­lines, BeIn­Cryp­to is com­mit­ted to unbi­ased, trans­par­ent report­ing. This news arti­cle aims to pro­vide accu­rate, time­ly infor­ma­tion. How­ev­er, read­ers are advised to ver­i­fy facts inde­pen­dent­ly and con­sult with a pro­fes­sion­al before mak­ing any deci­sions based on this content.