Ethereum Surpasses Bitcoin with Over 1 Million Daily Active Addresses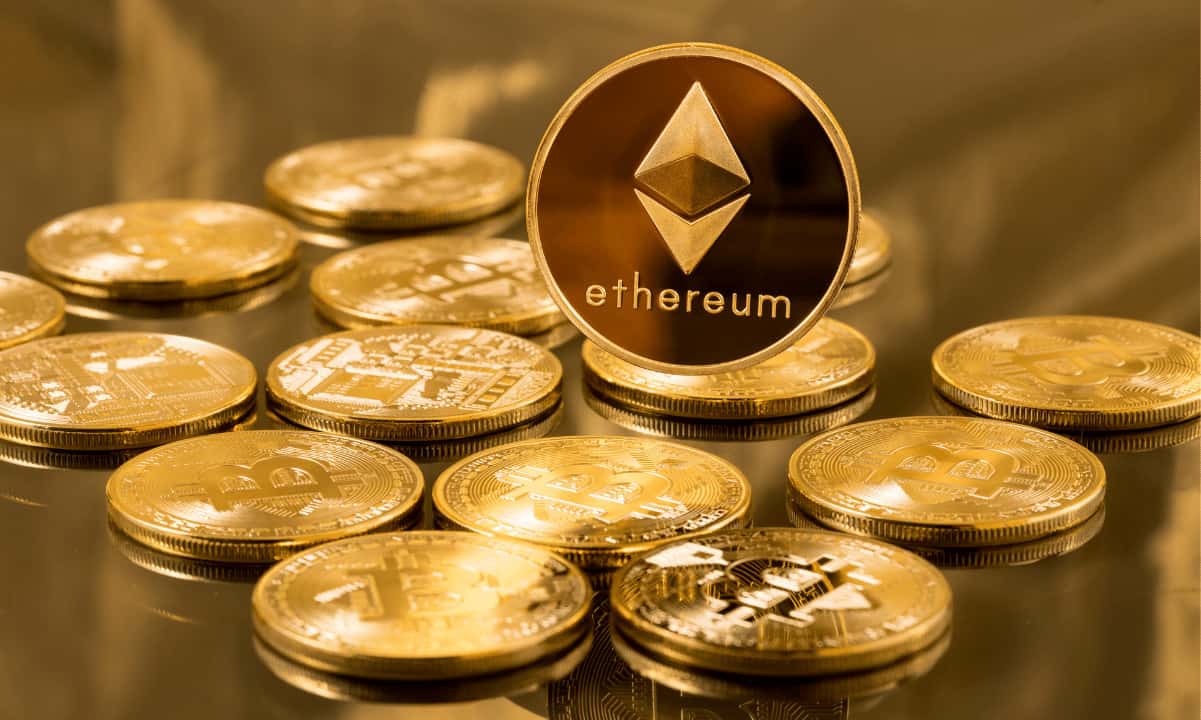 Data from the Artemis Ter­mi­nal reveals that Ethereum (ETH), the sec­ond-largest blockchain net­work by mar­ket cap­i­tal­iza­tion, has sur­passed Bit­coin (BTC) in terms of dai­ly active addresses.
Accord­ing to the lat­est sta­tis­tics, Ethereum boasts 1.03 mil­lion dai­ly active address­es, while Bit­coin stands at 743,800.
Santiment's Insights into Ethereum's On-Chain Activity
Accord­ing to a report by mar­ket intel­li­gence plat­form San­ti­ment, Ethereum's on-chain activ­i­ty analy­sis reveals a surge in dai­ly active address­es for Ether.
On Sept. 13, the num­ber of dai­ly active address­es reached approx­i­mate­ly 1,089,893. Notably, this surge rep­re­sents the sec­ond-high­est dai­ly active address count in Ethereum's his­to­ry, with the high­est count record­ed on Dec. 9, 2022, coin­cid­ing with Ether's retest of its post-2021 bear mar­ket losses.
Data from Artemis Ter­mi­nal also indi­cates that Ethereum now has more dai­ly active address­es than Bit­coin, boast­ing 1.03 mil­lion dai­ly active address­es, while the lat­ter has 743,800.
Data from Ether­scan reveals that the num­ber of dai­ly trans­ac­tions on the Ethereum net­work has record­ed a new all-time high, with Sept. 13 see­ing 1,627,860 trans­ac­tions, reflect­ing a grow­ing inter­est and opti­mism. The pre­vi­ous peak was record­ed on Sept. 17, 2020, reach­ing about 1,406,000.
Ana­lysts at San­ti­ment sug­gest that this increase in on-chain activ­i­ty could pave the way for enhanced mar­ket volatil­i­ty and poten­tial­ly a recov­ery in the Ether mar­ket. Despite Ethereum's recent mar­ket insta­bil­i­ty, which pushed its price below the $1,700 thresh­old, the cryp­tocur­ren­cy remains an impor­tant play­er in the decen­tral­ized finance (DeFi) ecosys­tem and the smart con­tract space, boast­ing approx­i­mate­ly $20 bil­lion in total val­ue locked.
Ethereum Price Analysis
While Ethereum main­tains its sta­tus as a major alt­coin with unique fun­da­men­tals, it remains sig­nif­i­cant­ly influ­enced by Bitcoin's price move­ments. His­tor­i­cal­ly, Sep­tem­ber, par­tic­u­lar­ly before Bit­coin halv­ing events, has been iden­ti­fied as a bear­ish month for the cryp­tocur­ren­cy market.
As a result, Ethereum's price is expect­ed to con­tin­ue its descent in the upcom­ing weeks, pos­si­bly approach­ing the next sup­port lev­el of around $1.5k. Addi­tion­al­ly, the dig­i­tal asset faces sub­stan­tial sell­ing pres­sure due to the occur­rence of week­ly and dai­ly death cross­es between the 50 and 200 Mov­ing Aver­ages (MA).
SPECIAL OFFER (Spon­sored)
Binance Free $100 (Exclu­sive): Use this link to reg­is­ter and receive $100 free and 10% off fees on Binance Futures first month
(
terms
).
PrimeXBT Spe­cial Offer: Use this link to reg­is­ter & enter CRYPTOPOTATO50 code to receive up to $7,000 on your deposits.