Circle's Euro Based Stablecoin Goes Live on Avalanche Network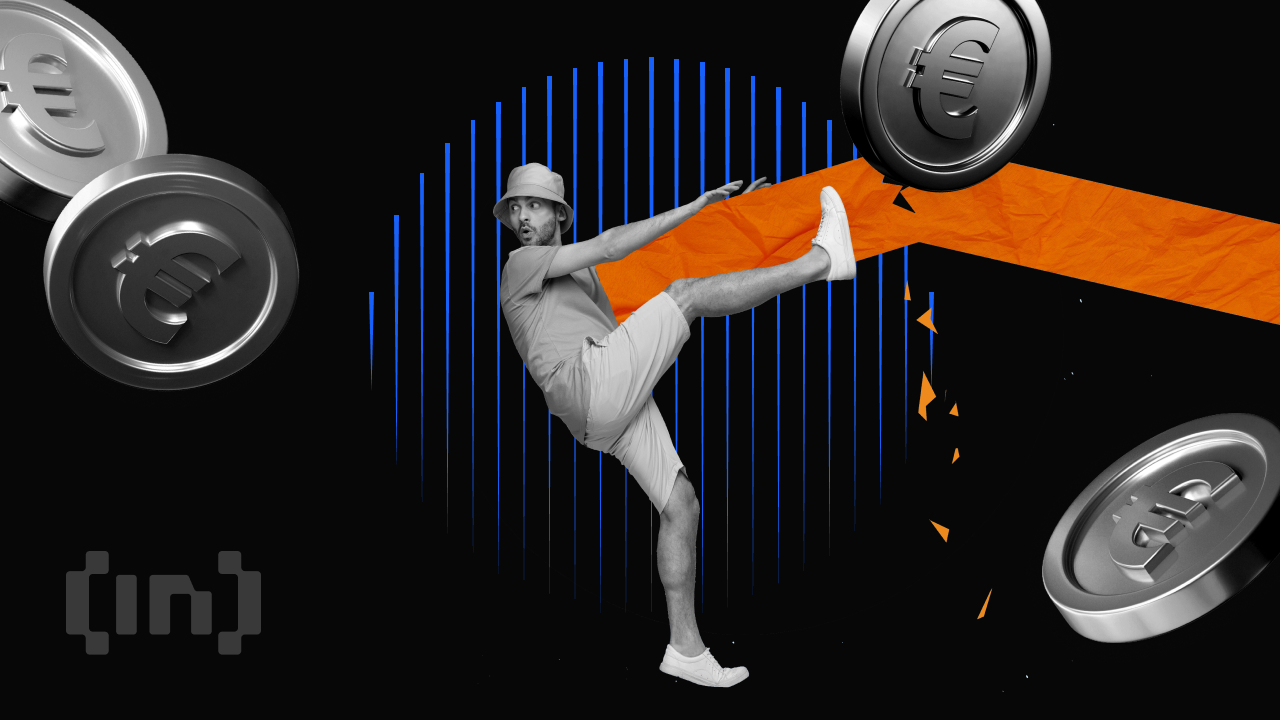 Cir­cle has launched its Euro Coin (EUROC) sta­ble­coin on the Avalanche Net­work. Sev­er­al dApp ecosys­tems already sup­port the Euro-based stablecoin.
Cir­cle, the issuer of the USDC sta­ble­coin, has launched its Euro-based sta­ble­coin called EUROC on the Avalanche Net­work. In a tweet pub­lished on May 25, Cir­cle said that its EUROC sta­ble­coin had gone mul­ti-chain and was avail­able on Avalanche for devel­op­ers on top of.
The issuer also stat­ed that many lead­ing ecosys­tem apps are already sup­port­ing Euro Coin, includ­ing Curve Finance, GMX, Pan­golin, Platy­pus, and Shift Mar­kets. Cir­cle described the EUROC sta­ble­coin as follows,
"Euro­Coin is an always-on sta­ble­coin that expands access to the euro across the globe. With USDC and Euro­Coin now both on Avalanche, users can expe­ri­ence new pos­si­bil­i­ties for mul­ti-cur­ren­cy dig­i­tal finance and 24/7 near-instant FX."
Cir­cle firm­ly believes that bring­ing the Euro Coin to Avalanche will not only bol­ster the liq­uid­i­ty of the Euro but also offer "option­al­i­ty to glob­al users who desire to engage in euro trans­ac­tions using Euro Coin." This devel­op­ment marks yet anoth­er stride for Cir­cle. The com­pa­ny has dili­gent­ly strived to com­pete with well-estab­lished sta­ble­coins such as Tether.
EUROC Stablecoin First Launched in 2022
Cir­cle first announced the Euro Coin in June 2022. Euro Coin is issued under a reg­u­lat­ed frame­work, with the same rules that gov­ern USDC.
In the orig­i­nal announce­ment, Cir­cle CEO Jere­my Allaire said that the sta­ble­coin would expand oppor­tu­ni­ties for pay­ments, trade finance, com­merce, and more. He went on to claim that it was "sym­bol­ic of a shift in cryp­to mar­kets towards greater and greater util­i­ty val­ue from blockchain infrastructure."
Circle Supply Takes a Hit as It Targets New Markets
Cir­cle has been busy in 2023. Most recent­ly, it launched a cross-chain trans­fer pro­to­col that allows USDC to be con­ve­nient­ly used across net­works. It comes at a time when USDC sup­ply has dropped by 30% this year. The USDC stablecoin's mar­ket cap has dropped by $13 bil­lion. Allaire said this was a result of investors wish­ing to move risk out of the U.S.
Addi­tion­al­ly, Cir­cle is also tar­get­ing the Euro­pean mar­ket. The issuer has applied with reg­u­la­tors to become a ful­ly reg­is­tered Dig­i­tal Assets Ser­vice Provider.
Disclaimer
In adher­ence to the Trust Project guide­lines, BeIn­Cryp­to is com­mit­ted to unbi­ased, trans­par­ent report­ing. This news arti­cle aims to pro­vide accu­rate, time­ly infor­ma­tion. How­ev­er, read­ers are advised to ver­i­fy facts inde­pen­dent­ly and con­sult with a pro­fes­sion­al before mak­ing any deci­sions based on this content.