US Is Bankrupt, The Best Decision Is To 'Buy Bitcoin (BTC),' Robert Kiyosaki Urges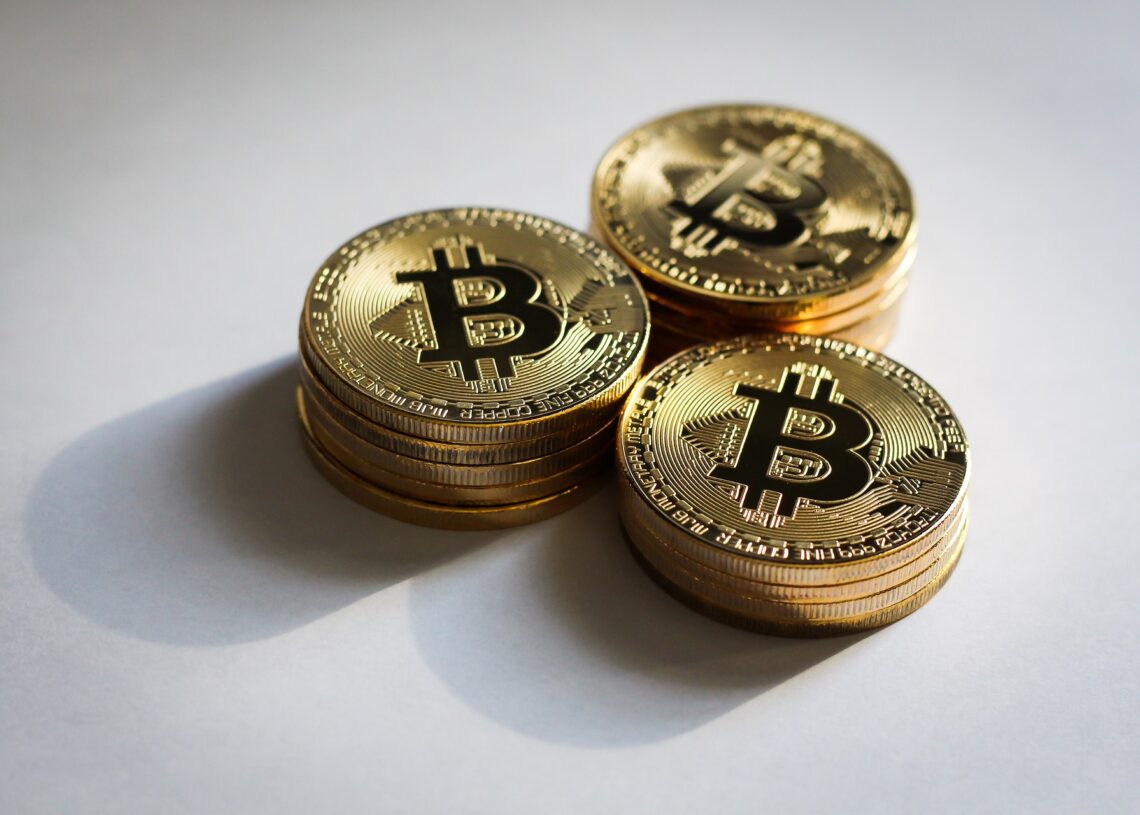 Renowned finan­cial guru, entre­pre­neur, and best­selling author of "Rich Dad Poor Dad," Robert Kiyosa­ki, has once again made head­lines with his lat­est Twit­ter remarks on the impor­tance of Bit­coin in the face of grow­ing US debt.
As the US econ­o­my con­tin­ues to dete­ri­o­rate and the country's debt ceil­ing dis­cus­sions take cen­ter stage, Kiyosa­ki empha­sizes the urgency of secur­ing one's finan­cial future by invest­ing in alter­na­tive assets, includ­ing the top cryp­tocur­ren­cy Bit­coin.
The State Of The US Economy
Robert Kiyosa­ki begins by shed­ding light on the dete­ri­o­rat­ing state of the US econ­o­my, express­ing con­cern over the grow­ing nation­al debt. With Con­gress cur­rent­ly dis­cussing rais­ing the US debt ceil­ing to $31.4 tril­lion to avoid blem­ish, Kiyosa­ki dis­miss­es it as noth­ing more than "kabu­ki theater."
Draw­ing atten­tion to the dire finan­cial sit­u­a­tion, he asserts that the US is already bank­rupt, cit­ing unfund­ed lia­bil­i­ties, such as Social Secu­ri­ty, which sur­pass $250 trillion.
Fur­ther­more, Kiyosa­ki high­lights the size of the finan­cial market's "deriv­a­tive assets," amount­ing to thou­sands of tril­lions of dol­lars. Against this back­drop, he presents his solu­tion: invest­ing in tan­gi­ble assets like gold, sil­ver, and dig­i­tal gold – Bitcoin.
The Best­selling author of "Rich Dad Poor Dad" noted:
Politi­cians debat­ing rais­ing $30 tril­lion US debt lim­it bad com­e­dy, "kabu­ki the­ater." Facts are: US [is] bank­rupt. Unfund­ed lia­bil­i­ties [such] as Social Secu­ri­ty are over $250 tril­lion. Finan­cial mar­ket "deriv­a­tive assets" [are] mea­sured in quadrillions…thousands of tril­lions. WTF. Buy G,S, BC.
Robert Kiyosa­ki has since been a vocal advo­cate for Bit­coin, empha­siz­ing the top cryp­to val­ue for sev­er­al years. Dur­ing the onset of the pan­dem­ic in 2020, as the US gov­ern­ment print­ed tril­lions of dol­lars to stim­u­late the econ­o­my, Kiyosa­ki voiced his con­cerns regard­ing the lack of back­ing and the infla­tion­ary risks asso­ci­at­ed with fiat currency.
He famous­ly referred to these new­ly print­ed dol­lars as "fake mon­ey," warn­ing of the con­se­quences of such actions. With over $6 tril­lion already print­ed in 2020 alone, Kiyosa­ki antic­i­pates that the ongo­ing print­ing spree will cause Bitcoin's price to surge to approx­i­mate­ly $500,000 by 2025.
Bitcoin Downtrend Amid Buy Signal
Mean­while, despite the buy sig­nal from Kiyosa­ki, Bit­coin has shown no uptick but instead a con­tin­u­ous decline. Over the past 24 hours, Bit­coin has expe­ri­enced a 1% decline, while the past sev­en days have seen a dip of 3.1%.
At the time of writ­ing, the top cryp­to cur­rent­ly trades at $26,412. Bitcoin's trad­ing vol­ume has, how­ev­er, surged in the past 7 days indi­cat­ing a pos­si­ble short-term down­ward pres­sure. The asset's trad­ing vol­ume has spiked from a low of $15.3 bil­lion last Thurs­day to a high of $17.6 bil­lion in the past 24 hours.
Fur­ther­more, over the past week, Bit­coin has record­ed a loss of over $10 bil­lion from its mar­ket cap­i­tal­iza­tion down by near­ly 4%. The asset's mar­ket cap has plunged from a high of $528 bil­lion last Thurs­day to a cap low of $511 bil­lion as of today.
Fea­tured image from Shut­ter­stock, chart from TradingView.com