Binance launches NFT loan service to rival Blend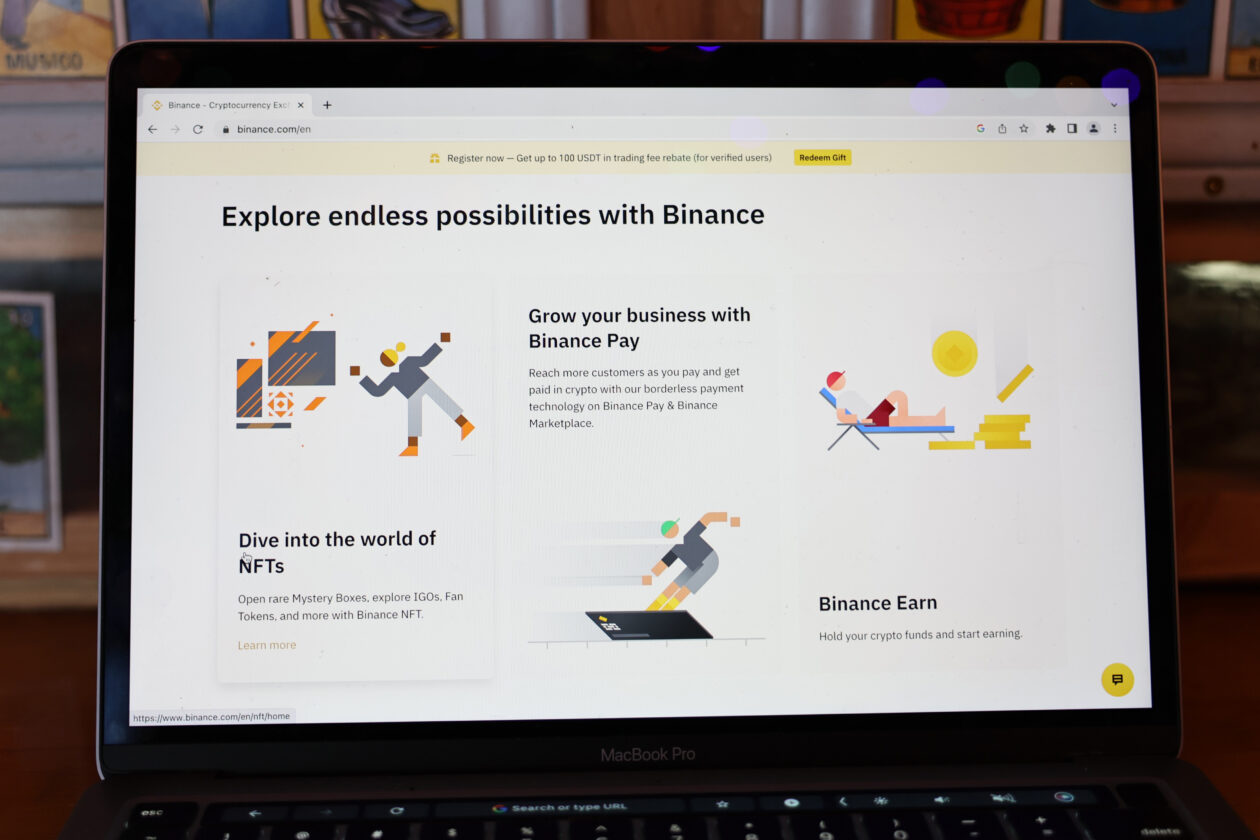 Binance Marketplace, cryp­tocur­ren­cy exchange Binance's non-fun­gi­ble token (NFT) trading platform, is launch­ing a new service Friday where users can bor­row Ether by using their NFTs as collat­er­al. It will com­pete with Blend — the trad­ing pro­to­col from world lead­ing NFT trad­ing plat­form Blur — which has cor­nered 82% of the NFT loans mar­ket since it launched on May 2.
See relat­ed article: Elon Musk's NFT rock­et launch. What has he done to Milady?
Fast facts
"Users can enjoy greater flex­i­bil­i­ty on their NFT assets, and retain the poten­tial long-term val­ue of their NFTs with­out hav­ing to sell them," Binance said in its announce­ment of its Binance NFT Loan service.
We are excit­ed to announce our lat­est prod­uct, the Binance NFT Loan.

Get instant liq­uid­i­ty with your select­ed blue-chip NFTs.

🔶 Instant Bor­row­ing
🔶 Zero Gas Fees
🔶 Liq­ui­da­tion Pro­tec­tion
🔶 Com­pet­i­tive Inter­est Rate

Read the blog for more details:

— Binance NFT (@TheBinanceNFT) May 25, 2023
Upon launch, the ser­vice will sup­port Ethereum loans only. It will also only sup­port NFT col­lat­er­al options from col­lec­tions Bored Ape Yacht Club (BAYC), Mutant Ape Yacht Club (MAYC), Azu­ki, and Doodles.
Binance says that it is look­ing to expand those ser­vice options in the future.
To become the top NFT loan ser­vice in the sec­tor, Binance will com­pete with the world's largest NFT trad­ing plat­form Blur.
Blur launched Blend — its own peer-to-peer lend­ing pro­to­col for NFTs — on May 2.
Blend dom­i­nates 82% of the entire NFT loans mar­ket. It record­ed over US$308 mil­lion in loan vol­ume in the first 22 days after launch, accord­ing to blockchain data aggre­ga­tor Dap­pRadar.
"The con­tin­u­ous nature of Blend's loans has proven attrac­tive to traders seek­ing addi­tion­al lever­age," Bren­dan Humphries, head of busi­ness at peer-to-pro­to­col NFT lend­ing plat­form Pine Pro­to­col, told Forkast via email.
"Prod­ucts like Blend con­tribute to the con­tin­ued mat­u­ra­tion of the NFT mar­ket, increase mar­ket effi­cien­cy, and make the space more attrac­tive to new entrants seek­ing sophis­ti­cat­ed prod­ucts and tools," Humphries added.
See relat­ed article: Ethereum had over US$635 mln in NFT wash trades in April, Cryp­toSlam reveals