Dogecoin (DOGE) Signals Price Turnaround After Breaking This Pattern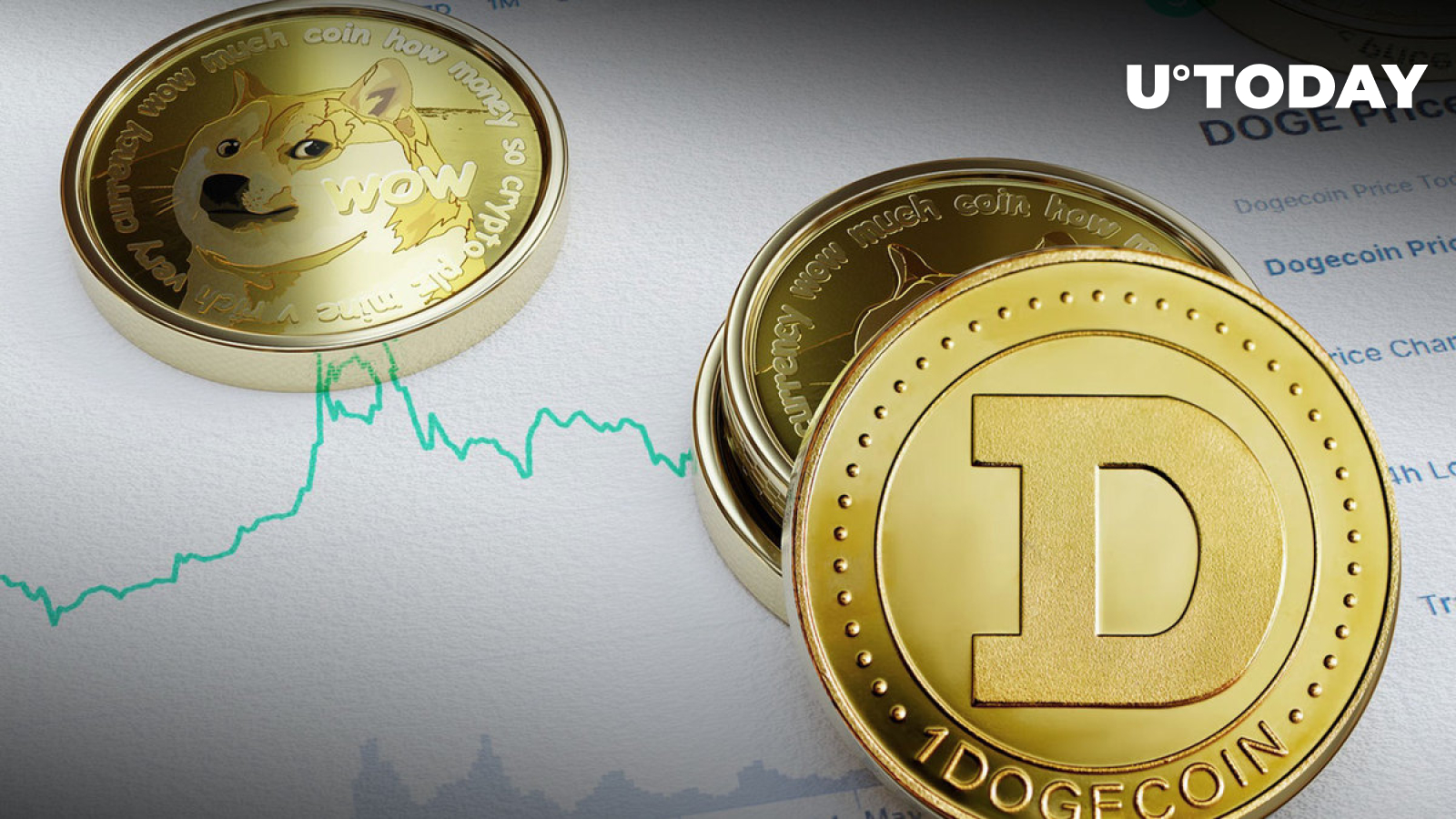 Doge­coin (DOGE), the eighth largest cryp­tocur­ren­cy by mar­ket cap­i­tal­iza­tion, might be hint­ing at a price rever­sal; a falling wedge pat­tern has been spot­ted on its chart, which sug­gests a bull­ish trend reversal.
A wedge pat­tern can form when the price of an asset has been declin­ing over time, right before the trend's last down­ward movement.
As the price slide los­es momen­tum and buy­ers enter the mar­ket to halt the rate of decline, the trend lines formed above the highs and below the lows on the price chart pat­tern may converge.
🐕 #Doge­coin breaks free from the falling wedge pattern!

📈 After a pro­longed con­sol­i­da­tion $DOGE is sig­nal­ing a #bull­ish trend rever­sal. pic.twitter.com/NUHk5RQc10

— Satoshi Club (@esatoshiclub) May 26, 2023
The price may break through the upper trend line before the lines merge. The asset is antic­i­pat­ed to revert and trend high­er when the price breaks the upper trend line.
A falling wedge pat­tern is inter­pret­ed as a bull­ish indi­ca­tion because it shows that buy­ers are begin­ning to enter the mar­ket to stop a falling price from continuing.
What's next for Dogecoin price?
Doge­coin has been on a steady decline since reach­ing highs of $0.1048 on April 3. Attempts to restart an uptrend met a wall at $0.095 on April 18.
At the time of writ­ing, Doge­coin was up 1.14% in the last 24 hours to $0.071. Accord­ing to IntoThe­Block data, Doge­coin faces a stiff bar­ri­er slight­ly above its cur­rent price.
This is because 586,250 address­es bought 47.48 bil­lion Doge­coin in the $0.073 to $0.086 range. This rep­re­sents the area where the most Doge­coin was bought, per IntoThe­Block­'s Glob­al In/Out of money.
Per tech­ni­cal charts, major bar­ri­ers for the Doge­coin price are envis­aged in the dai­ly MA 50 at $0.078 and MA 200 at $0.081, below which DOGE has trad­ed since April 22.