"Buy the F***ing Pivot:" Arthur Hayes on Bank Bailouts and Bitcoin's "Endgame"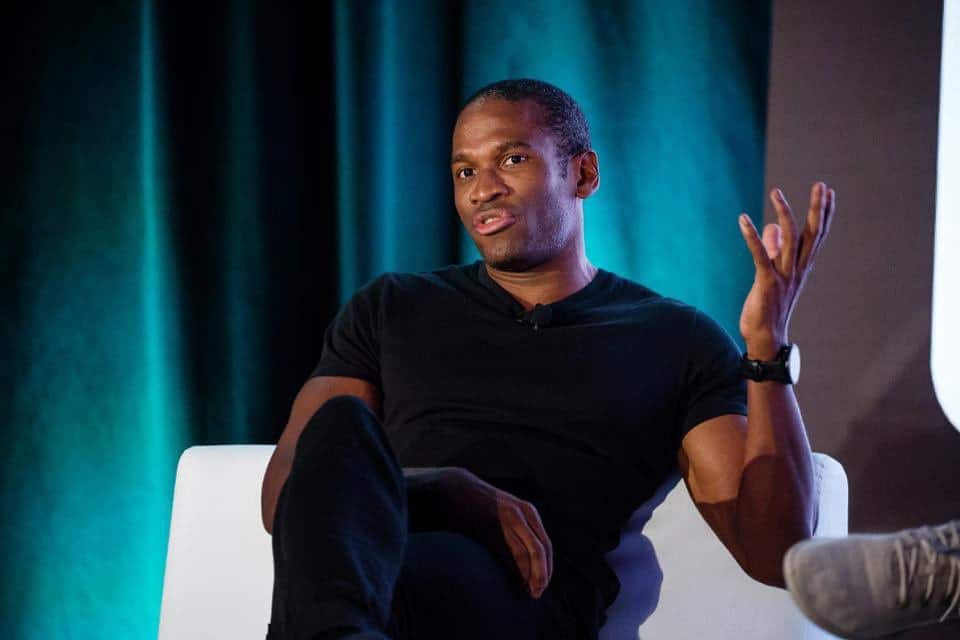 Bit­MEX co-founder and cryp­to-essay­ist Arthur Hayes pub­lished a lengthy blog post on Thurs­day break­ing down the Fed­er­al Reserve's new pro­gram to pro­tect the bank­ing sys­tem – and what it means for Bitcoin.
The ini­tia­tive titled the "Bank Term Fund­ing Pro­gram" is regard­ed by Hayes as a "repack­aged" form of Yield Curve Con­trol (YCC) that will trig­ger anoth­er bull mar­ket for Bitcoin.
QE Infinity
Hayes began by review­ing the macro­eco­nom­ic back­drop since 2020, from the peri­od of heavy covid relat­ed stim­u­lus to the sub­se­quent tight­en­ing of inter­est rates through­out 2022. The ensu­ing crunch in finan­cial assets crushed bankers' bond port­fo­lios, and a high­er fed funds rate incen­tivized a rapid with­draw­al of deposits from small banks toward high­er-yield­ing mon­ey mar­ket funds.
This forced those small­er banks to sell the US trea­sury debt and mort­gage-backed secu­ri­ties on their bal­ance sheets at a real­ized loss – some­thing that forced a bank run against Sil­i­con Val­ley Bank ear­li­er this month.
To stem con­ta­gion sur­round­ing SVB's col­lapse, the Fed­er­al Reserve bailed out all of the bank's depos­i­tors, and also announced its Bank Term Fund­ing Pro­gram (BTFD) to pro­vide liq­uid­i­ty to U.S. banks.
The pro­gram lets any fed­er­al­ly insured depos­i­to­ry insti­tu­tion use gov­ern­ment debt and mort­gage-backed secu­ri­ties as col­lat­er­al to bor­row mon­ey with­out lim­it – with col­lat­er­al val­u­a­tion at par val­ue, rather than cur­rent mar­ket value.
Accord­ing to Hayes, this implic­it­ly allows $4.4 tril­lion to be print­ed into the US econ­o­my – even more than COVID stim­u­lus, which was worth $4.189 tril­lion. "Dur­ing the COVID mon­ey print­ing episode, Bit­coin ral­lied from $3k to $69k," he noted.
Hayes also pre­dict­ed that the US dol­lar is like­ly to strength­en even fur­ther against oth­er cur­ren­cies since the US has set a prece­dent of guar­an­tee­ing depos­i­tor funds with­in sys­tem­i­cal­ly impor­tant US banks. Then, to pre­vent deposits from flee­ing banks in oth­er coun­tries, cen­tral banks glob­al­ly will be forced to pro­vide sim­i­lar depos­i­tor guarantees.
While the Fed's new pro­gram is only slat­ed to last a year, Hayes doesn't believe the cen­tral bank will stand by the March 2024 cut­off date.
"Giv­en the Fed has no stom­ach for the free mar­ket in which banks fail due to poor man­age­ment deci­sions, the Fed can nev­er remove their deposit guar­an­tee," he wrote. "Long Live BTFP."
How Bitcoin Moons
Mon­ey print­ing is typ­i­cal­ly viewed as bull­ish for all finan­cial assets, includ­ing Bit­coin, which expe­ri­enced a his­toric ral­ly from March 2020 to Novem­ber 2021 while the Fed's bench­mark rate was at just 0.25. BTFP, accord­ing to Hayes, "ush­ers in infi­nite mon­ey print­ing," which means Bit­coin will rise again.
It will be a hat­ed ral­ly, how­ev­er: the media, he argued, will attempt to blame the bank­ing fall­out on the cryp­to indus­try, and be con­found­ed by how Bit­coin con­tin­ues to soar despite the car­nage in the main­stream finan­cial world.
Some politi­cians have even claimed that the government's clos­ing of the cryp­to-friend­ly Sig­na­ture Bank ear­li­er this month was intend­ed to send a "strong anti-cryp­to mes­sage," rather than to pro­tect depositors.
"Instead, what cryp­to did was once again demon­strate that it is the smoke alarm for the ran­cid, prof­li­gate, fiat-dri­ven West­ern finan­cial sys­tem," wrote Hayes.
SPECIAL OFFER (Spon­sored)
Binance Free $100 (Exclu­sive): Use this link to reg­is­ter and receive $100 free and 10% off fees on Binance Futures first month
(
terms
).
PrimeXBT Spe­cial Offer: Use this link to reg­is­ter & enter POTATO50 code to receive up to $7,000 on your deposits.