Solana Surprisingly Bounces by 10% Despite Massive Spike in Selling Pressure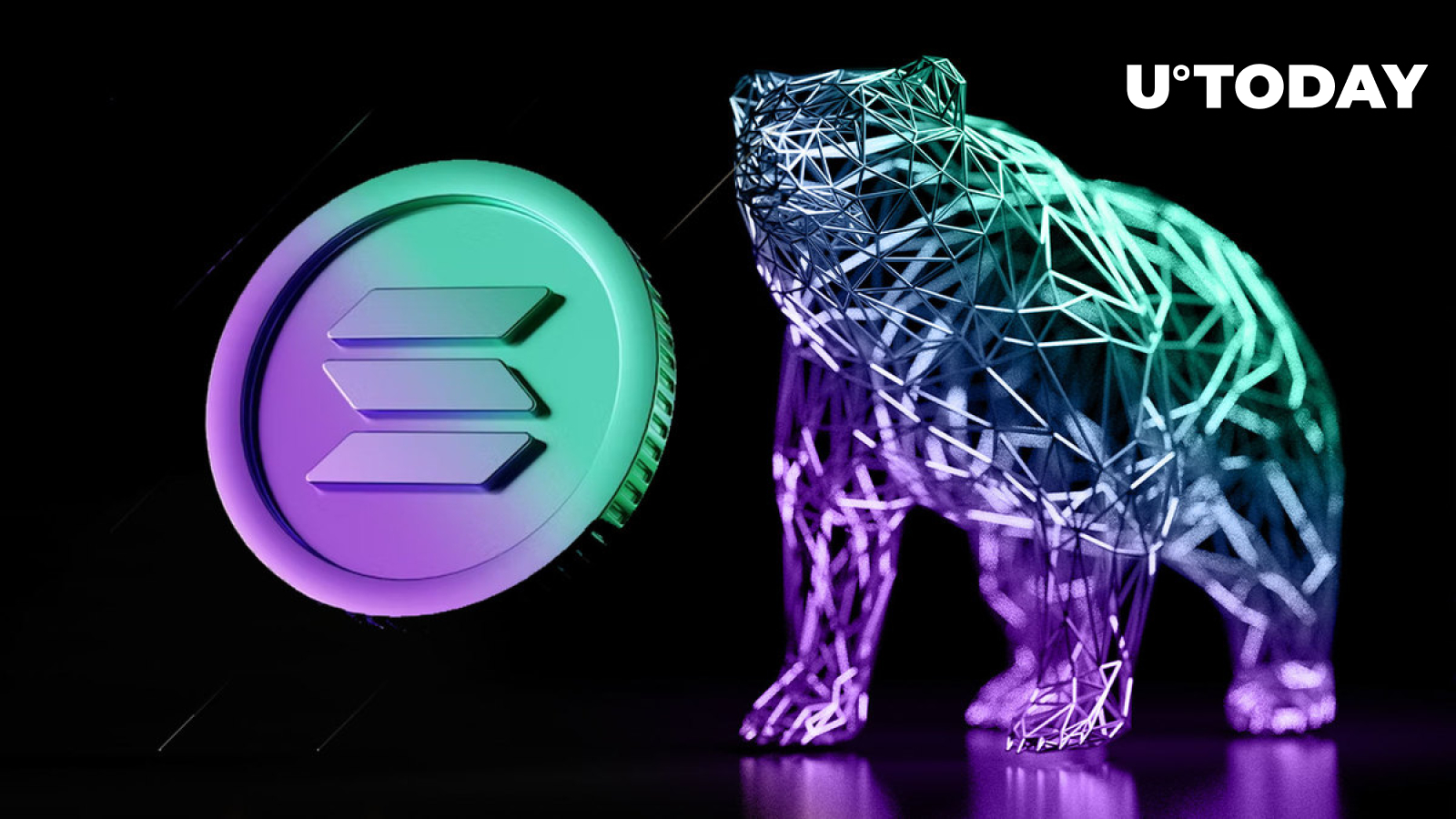 Arman Shirinyan
Solana is sur­pris­ing experts with pos­i­tive price per­for­mance despite bear­ish­ness around it
Solana's price per­for­mance in the last 14 days was depress­ing: the asset has been grad­u­al­ly los­ing volatil­i­ty and val­ue on the mar­ket while not being able to find any kind of vol­ume for a prop­er recov­ery. How­ev­er, yes­ter­day's and today's price per­for­mance brings us a par­ti­cle of hope.
In the last two days, Solana sur­prised the major­i­ty of investors with a sol­id 24% rebound. While the dou­ble-dig­it growth might seem like the begin­ning of a mas­sive recov­ery ral­ly, it is too ear­ly to celebrate.
Despite the strong growth we are see­ing on the chart today, traders and investors should remain cau­tious. To negate the loss SOL faced in the last month, bulls would need to push the for­mer Ethereum killer to the $31 price lev­el, which cor­re­sponds with a 124% increase from the cur­rent price.
Such a sce­nario seems unre­al­is­tic con­sid­er­ing the free 80 mil­lion float­ing on the mar­ket that might turn into real sell­ing pres­sure for the assets and cause a flashcrash, with a high liq­ui­da­tion vol­ume.
Tech­ni­cal­ly, a short-term recov­ery ral­ly is pos­si­ble, despite the bear­ish sen­ti­ment around the cryp­tocur­ren­cy. How­ev­er, recov­er­ies in times like this are con­sid­ered "dead cat bounces" due to their incon­sis­tent nature.
A poten­tial price recov­ery might also be the result of a mar­ket cor­rec­tion; after the major­i­ty of dig­i­tal assets became extreme­ly over­sold due to mar­ket-wide pan­ic, an upward cor­rec­tion would come at some point.
At press time, $14.2 is the price lev­el at which Solana con­sol­i­dates for the third time in the last two weeks. The trad­ing vol­ume's spike to 800,000 SOL might become a foun­da­tion for a short-term recovery.