Here's How Grayscale Pushed Bitcoin's Price to $69,000: Peter Schiff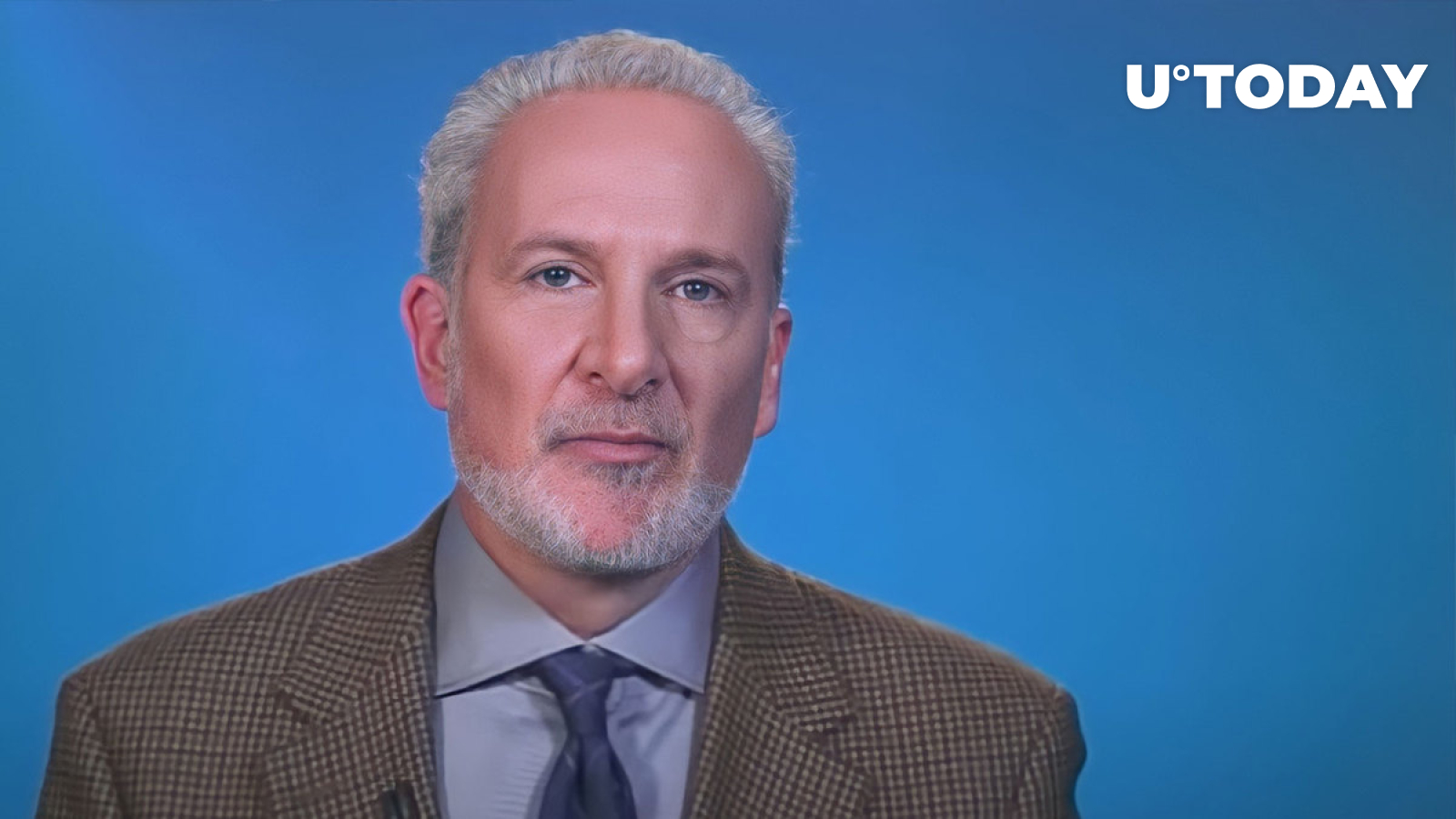 Arman Shirinyan
Cryp­to and Bit­coin crit­ic believes major cryp­to fund was main rea­son behind BTC's ral­ly in 2021
The famous Bit­coin crit­ic and gold advo­cate strikes again on his offi­cial Twit­ter account, now stat­ing that Grayscale Bit­coin trust was one of the main rea­sons the first cryp­tocur­ren­cy ral­lied to almost $70,000. He even described a par­tic­u­lar scheme used by the insti­tu­tion­al investor.
Accord­ing to Schiff, Grayscale was active­ly adver­tised on CNBC to get the atten­tion of retail investors, who were ready to pay "huge" pre­mi­ums to the trust's net asset val­ue. After attract­ing retail funds, Grayscale issued more shares to insti­tu­tions and used the pro­ceeds to buy Bit­coin, which direct­ly pushed the price to new highs.
The #Grayscale Bit­coin Trust was one of the main rea­sons #Bit­coin ral­lied to $69K. It adver­tised on @CNBC to get retail investors to pay huge pre­mi­ums to NAV. Then it issued new shares to insti­tu­tions at NAV, using the pro­ceeds to buy more Bit­coin, push­ing the price even higher.

— Peter Schiff (@PeterSchiff) Novem­ber 21, 2022
Tech­ni­cal­ly, the econ­o­mist is not cor­rect; by issu­ing more shares, Grayscale was able to raise more cap­i­tal that it suc­cess­ful­ly used to buy as much Bit­coin on the mar­ket as pos­si­ble. Unfor­tu­nate­ly, it has played a cru­el joke on GBTC holders.
Due to the imbal­ance between the total num­ber of shares and the net asset val­ue of the trust, GBTC tum­bled to sell at a dis­count and start­ed to under­per­form dras­ti­cal­ly against the spot asset, mak­ing Grayscale's fund a ques­tion­able way of expos­ing one­self to the cryp­tocur­ren­cy mar­ket.
Accord­ing to mar­ket data, Grayscale's dis­count on NAV has been recent­ly tank­ing to unseen val­ues, reach­ing 43% at the bot­tom. While such a large dis­count should have been attract­ing insti­tu­tion­al traders, the lim­i­ta­tions that the fund impos­es on its own investors are push­ing away most of them, which tend to choose alter­na­tive options like futures, ETFs or spot exposure.
Recent­ly, rumors around Dig­i­tal Cur­ren­cy Group sug­gest­ed that the com­pa­ny is look­ing for ways to real­ize their GBTC shares on the open mar­ket to cov­er a $1 bil­lion hole on their bal­ance sheet due to the Gen­e­sis liq­uid­i­ty crisis.