XRP only gainer among top 10 cryptos as US rates decision looms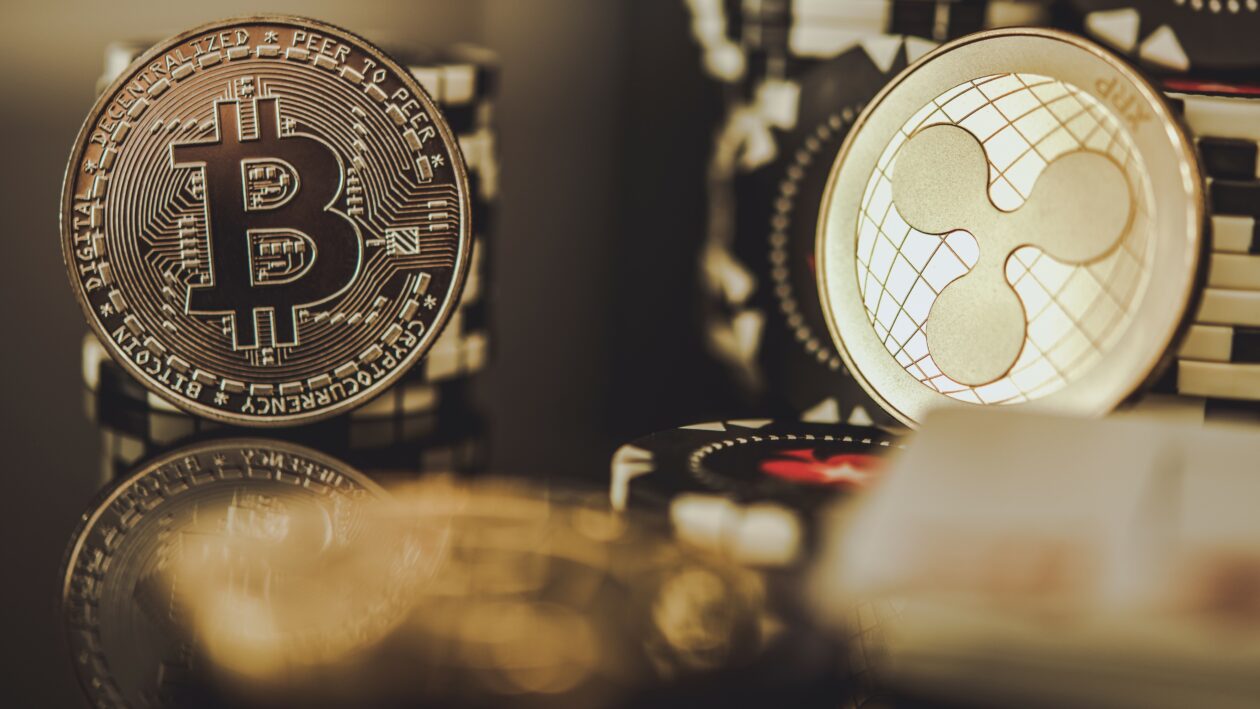 Bit­coin remained below the US$19,000 lev­el in Wednes­day evening trad­ing in Asia as the top 10 cryp­tocur­ren­cies by mar­ket cap­i­tal­iza­tion, with the excep­tion of XRP, trad­ed lower.
See relat­ed arti­cle: Rip­ple objects to SEC's relief sug­ges­tion in XRP lawsuit
Fast facts
Bit­coin fell 2.2% in the past 24 hours to trade at US$18,906 at 4:30 pm in Hong Kong, while Ethereum lost 2% to US$1,330, accord­ing to Coin­Mar­ket­Cap. XRP gained 5.4% to trade at US$0.40.
XRP has gained 18.7% in the past sev­en days, fueled by spec­u­la­tion that the ongo­ing law­suit between Rip­ple Labs Inc., the token's cre­ator, and the U.S. Secu­ri­ties and Exchange Com­mis­sion (SEC) may reach a con­clu­sion fol­low­ing a request from both sides for a sum­ma­ry judg­ment.
"It seems the mar­ket is respond­ing con­fi­dent­ly in antic­i­pa­tion of Ripple's poten­tial vic­to­ry in the ongo­ing SEC law­suit," said Hen­ry Liu, chief exec­u­tive offi­cer (CEO) of cryp­tocur­ren­cy exchange BTSE.
How­ev­er, XRP's price could drop sim­i­lar­ly to ETH post-Merge, Liu said. "The ETH price rose pre-Merge on high expec­ta­tions, but macro fac­tors won out in the end as bad news on infla­tion and from the stock mar­ket dragged cryp­to prices down in tan­dem," he said.
Asia equi­ties closed low­er on Wednes­day fol­low­ing loss­es in U.S. shares overnight. Stocks in Shang­hai and Hong Kong closed down 0.2% and 1.8%, while the Nikkei 225 end­ed 1.4% lower.
The Fed­er­al Reserve is expect­ed to raise inter­est rates at the end of the Fed­er­al Open Mar­ket Committee's meet­ing that began on Tues­day. Fed Chair Jerome Pow­ell will announce any change in pol­i­cy at a press con­fer­ence start­ing at 2:30 pm East­ern Time on Wednes­day, or 2:30 am Thurs­day Hong Kong Time.
See relat­ed arti­cle: Mar­kets: Bit­coin price falls below US$19,000, XRP gains on SEC law­suit devel­op­ments, Ether post-Merge slide continues