Daily Altcoin Analysis August 1: XRP, ADA, VET, TRX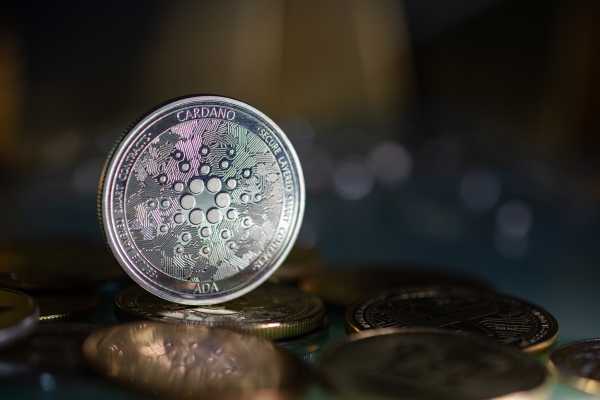 Key Insights:
Car­dano was the one to lose the most today, albeit only 4%.
Rip­ple and oth­ers bare­ly moved dur­ing the trad­ing hours.
Bit­coin and Ethereum not­ed a decline to $22.9k and $1.6k, respectively.
Days ago, the cryp­to mar­ket breached past the $1.07 tril­lion mark and is now back to below $1.04 tril­lion, slip­ping due to the drop in the price of altcoins.
Among such alt­coins were many like Car­dano but also oth­ers like VeChain, XRP, and Tron that remained stuck to the same price lev­el they were at yesterday.
Ripple (XRP)
While the devel­op­ments in the ongo­ing SEC vs. Rip­ple law­suit con­tin­ue to inten­si­fy, they bear no sig­nif­i­cant impact on the price. XRP, falling by 3.66%, is fol­low­ing the broad­er mar­ket cues.
How­ev­er, accord­ing to MACD, it is still main­tain­ing its bull­ish crossover, which will be cru­cial in push­ing the alt­coin above $0.4.
Cardano (ADA)
Los­ing the most from this lot, Car­dano could be seen trad­ing at $0.5, 4.64% below yesterday's open­ing price. The red can­dles also restrict­ed ADA from reclaim­ing the 100-day Sim­ple Mov­ing Aver­age (SMA) (blue) line.
This could have been cru­cial in ADA's efforts to recov­er the 47.46% loss­es it wit­nessed dur­ing the May crash.
VeChain (VET)
VeChain, although it did not sink as much as the for­mer two alt­coins, it still fol­lowed the broad­er mar­ket cues clos­ing in red at $0.02. The Par­a­bol­ic SAR's white dots' pres­ence under­neath the can­dle­sticks is a good sign, though.
This would pre­vent fur­ther decline and put VET on the path of recov­er­ing the remain­ing 15% draw­down of the May crash.
Tron (TRX)
Last on this list is the Justin Sun cryp­tocur­ren­cy which did not stray far away from VeChain as it bare­ly moved by 2% in over three days. Trad­ing at $0.064, TRX still has room for breach­ing above $0.07.
The green bars on the Awe­some Oscil­la­tor will pro­vide TRX with the sup­port it needs to recov­er the 34.02% loss­es from the June crash.