A Look At Dynamic Nfts, The Future Of Digital Collectables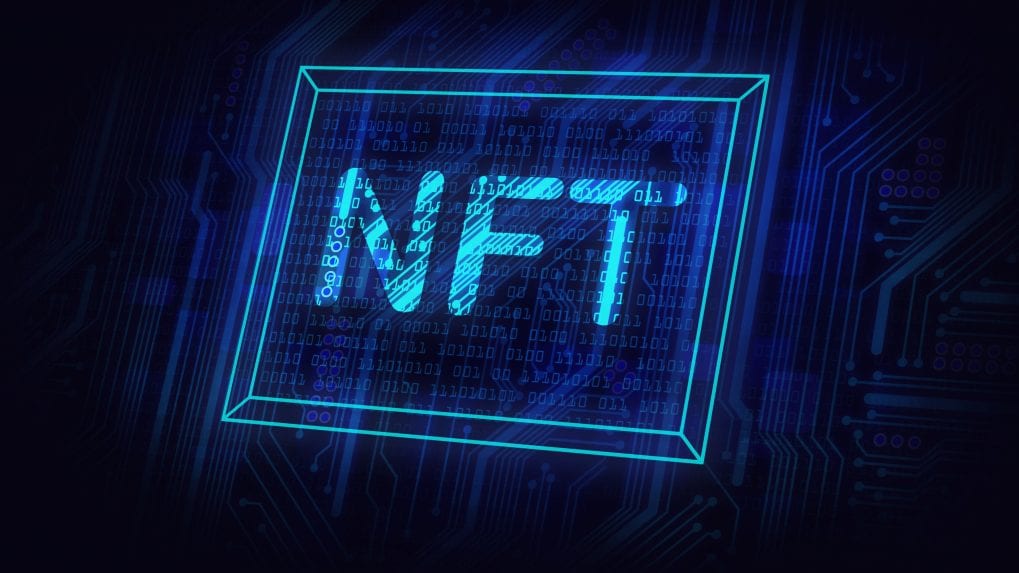 NFTs have tak­en the world by storm. These dig­i­tal assets have attract­ed enor­mous inter­est from investors, includ­ing A‑list celebri­ties, even sell­ing for mil­lions of dol­lars in some instances. The use cas­es of NFTs have also evolved sig­nif­i­cant­ly over the last cou­ple of years.
They are no longer just an avenue for dig­i­tal art; they have also been used for tick­et­ing, char­i­ty, sup­ply chain man­age­ment, real estate and more. It is per­haps the fastest evolv­ing sec­tor of blockchain tech­nol­o­gy. And the lat­est advance­ment in the dig­i­tal asset space is dynam­ic NFTs.
Dynam­ic NFTs are a step up from the sta­t­ic and unchang­ing dig­i­tal assets we've become famil­iar with. They offer a new world of pos­si­bil­i­ties, where NFTs con­stant­ly change based on exter­nal events and conditions.
In this arti­cle, we will quick­ly go through dynam­ic NFTs, how they dif­fer from sta­t­ic NFTs and their pos­si­ble use cases.
What are dynam­ic NFTs?
Every NFT has cer­tain meta­da­ta attached to it. This data describes the attrib­ut­es of the NFT. For instance, the meta­da­ta of a Bored Ape Yacht Club art­work would include details such as the name/number of the piece, the colour of the back­ground, char­ac­ter­is­tics of the Bored Ape's out­fit, etc.
In sta­t­ic NFTs, the meta­da­ta does not change. There­fore, the attrib­ut­es and appear­ance of the NFT remain the same. How­ev­er, with dynam­ic NFTs, meta­da­ta is pro­grammed to be updat­ed based on events from the real world.
These NFTs have built-in smart con­tracts that receive data from ora­cles, trig­ger­ing changes in the token's meta­da­ta. An ora­cle is like a bridge between on-chain code and off-chain infra­struc­ture, allow­ing blockchains to react to real-world events and inter­op­er­ate with tra­di­tion­al systems.
The smart con­tract is encod­ed with instruc­tions that deter­mine when and how the NFT's meta­da­ta should change based on the inputs from the ora­cle. This allows the attrib­ut­es of the NFT to change while its unique iden­ti­fiers remained stored per­ma­nent­ly on the blockchain.
Exam­ples of dynam­ic NFTS
One of the best exam­ples of a dynam­ic NFT is the 'Asso­ci­a­tion' col­lec­tion by the NBA. Launched in April 2022, the col­lec­tion fea­tures 75 dynam­ic NFTs, one for each play­er from the 16 dif­fer­ent teams par­tic­i­pat­ing in the NBA play­offs. As the play­offs pro­gressed, the traits and acces­sories of the NFTs would change, reflect­ing the play­er's dunks, three-point­ers, rebounds, blocks, and assists. The frame and back­ground of these NFTs were also updat­ed based on the team's performance.
Oth­er dynam­ic NFTs include LaMe­lo Bal­l's Gold Evolve NFT and Beeple's Cross­road NFT. Both these NFTs changed their appear­ance based on real-world events.
Beeple's cross­road changed based on the result of the US Pres­i­den­tial elec­tion, depict­ing Trump's corpse rot­ting in a park after Biden won the con­test. On the oth­er hand, the LaMe­lo Ball NFT depict­ed the NBA play­er drib­bling a ball which turned turn gold when he won the rook­ie of the year award.
Pos­si­ble use cas­es of dynam­ic NFTs
Dynam­ic NFTs could find use cas­es in sev­er­al indus­tries and sec­tors thanks to their per­ma­nent stor­age and editable attrib­ut­es. Here's a look at some of these use cases.
Real Estate
Instead of a sta­t­ic NFT just deci­pher­ing own­er­ship, a dynam­ic NFT could give a more com­pre­hen­sive idea of the prop­er­ty and the changes made over the years. It could pro­vide updates on the property's age, main­te­nance his­to­ry, pre­vi­ous sales, etc.
Fan­ta­sy Sports
Dynam­ic NFTs could also be used to cre­ate sports cards that update the play­er's sta­tis­tics based on the play­er's cur­rent per­for­mance. The cards can be con­nect­ed to data from sports web­sites and keep chang­ing as long as the play­er is active.
Gam­ing
Gam­ing NFTs are already quite pop­u­lar. Whether it is an in-game pur­chase or art­work based on a char­ac­ter with­in the game, a dynam­ic NFT could update as you lev­el up. Pop­u­lar gam­ing plat­forms are already intro­duc­ing NFTs, and it won't be long before they switch to dynam­ic NFTs to give play­ers a more cus­tomised own­er­ship experience.
Pass­ports
If all pass­ports were dynam­ic NFTs, they could be stored on smart­phones, and keep get­ting updat­ed with data from gov­ern­ment web­sites. This makes it more con­ve­nient at air­ports and even Visa applications.
Con­clu­sion
Dynam­ic NFTs are a par­a­digm shift in the dig­i­tal asset indus­try. Sev­er­al projects are already work­ing with this tech­nol­o­gy to launch inno­v­a­tive new NFT col­lec­tions. How­ev­er, until now, we have just scratched the sur­face of dynam­ic NFTs. This nov­el kind of dig­i­tal asset could unlock sev­er­al more doors in the future, bring­ing use cas­es we prob­a­bly haven't even thought of yet.