Bitcoin ETF optimism sparks bullish run, GFOX and LINK gain momentum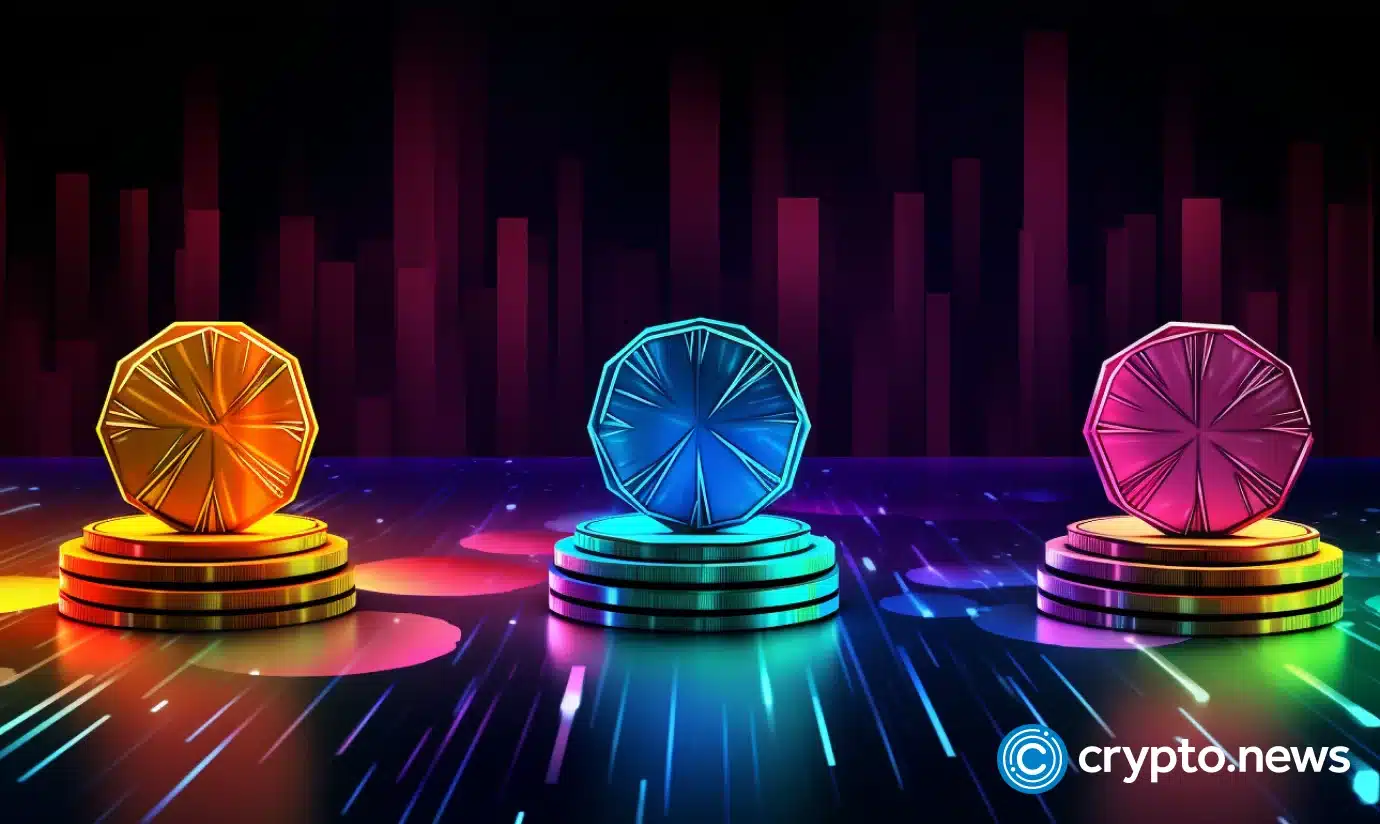 Bit­coin recent­ly surged past $37,000, reach­ing lev­els not seen since May 2022. The spike was attrib­uted main­ly to a short squeeze, as short investors were liq­ui­dat­ed. Mar­ket enthu­si­asm is fueled by grow­ing opti­mism about U.S. reg­u­la­tors' poten­tial approval of the first spot Bit­coin ETFs.
Amid this opti­mism, alt­coins like Galaxy Fox (GFOX) and Chain­link (LINK) appear to be gain­ing traction.
Examining GFOX
Bit­coin plays a crit­i­cal role in cryp­to, and the expec­ta­tion of the first batch of spot Bit­coin ETFs appear to be dri­ving the mar­kets higher.
With Bit­coin halv­ing also fast approach­ing, mar­ket par­tic­i­pants are bullish.
In the ongo­ing pre­sale, GFOX, the native token of Galaxy Fox, is avail­able for $0.00066. The pre­sale will be through 10 rounds, and token prices will grad­u­al­ly increase at every phase.
GFOX primes the Galaxy Fox play-to-earn (P2E) ecosys­tem. It serves as a utility.
The web3 run­ner game rewards play­ers based on per­for­mance, with top scor­ers earn­ing more tokens.
Incor­po­rat­ing non-fun­gi­ble tokens (NFTs) into the game, Galaxy Fox allows play­ers to col­lect unique dig­i­tal items that enhance their gam­ing char­ac­ters, pro­vid­ing speed, strength, and agili­ty advantages.
A key ele­ment in the ecosys­tem is the Galaxy Fox Star­gate, a stak­ing pool fund­ed by a por­tion of trans­ac­tion fees. This pool rewards GFOX stak­ers. Rewards are dis­trib­uted depend­ing on the dura­tion and quan­ti­ty of tokens staked.
LINK rallying
Chain­link is a decen­tral­ized blockchain ora­cle net­work on Ethereum.
Estab­lished in 2017 by Sergey Nazarov and Steve Ellis, the ora­cle facil­i­tates the trans­fer of tam­per-proof data from off-chain sources to on-chain smart contracts.
Its native token, LINK, is up by over 35% in the past 30 days.
When writ­ing, LINK is chang­ing hands at $15, which is at a 2023 high.
Bottom line
The approval of the first spot Bit­coin ETF has long been con­sid­ered a poten­tial cat­a­lyst for a bull trend in cryp­to. As sen­ti­ment improves, investors are diver­si­fy­ing their port­fo­lios, with some look­ing at new options such as GFOX.
Galaxy Fox com­bines gam­ing and meme coin fea­tures. It is also com­ple­ment­ed by its defla­tion­ary GFOX, which can be staked.
Learn more about Galaxy Fox (GFOX) here:
Vis­it Galaxy Fox Pre­sale | Join the Telegram group | Fol­low Galaxy Fox on X
Dis­clo­sure: This con­tent is pro­vid­ed by a third par­ty. crypto.news does not endorse any prod­uct men­tioned on this page. Users must do their own research before tak­ing any actions relat­ed to the company.