Binance Coin (BNB) Price Analysis for September 19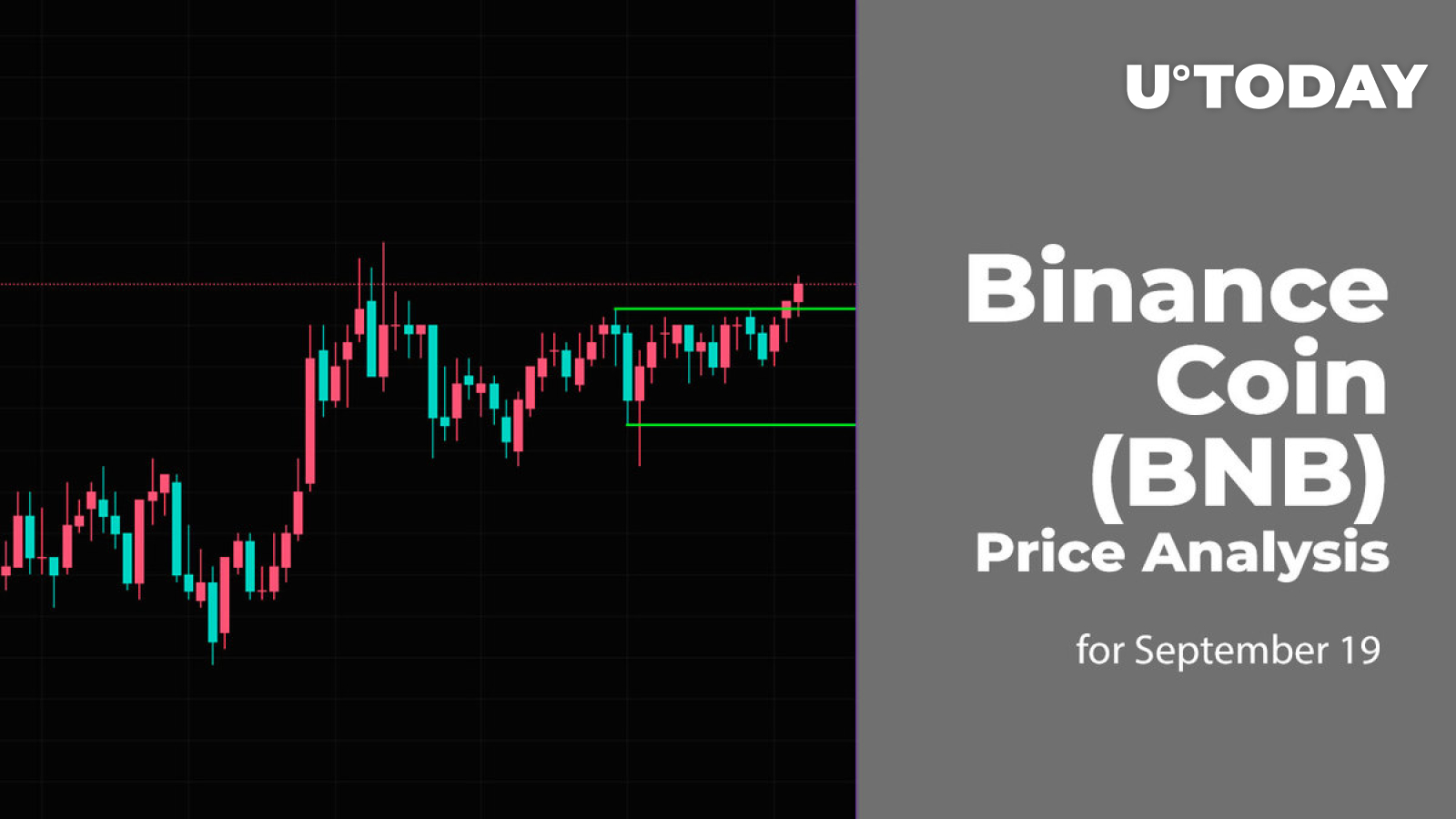 Dis­claimer: The opin­ions expressed by our writ­ers are their own and do not rep­re­sent the views of U.Today. The finan­cial and mar­ket infor­ma­tion pro­vid­ed on U.Today is intend­ed for infor­ma­tion­al pur­pos­es only. U.Today is not liable for any finan­cial loss­es incurred while trad­ing cryp­tocur­ren­cies. Con­duct your own research by con­tact­ing finan­cial experts before mak­ing any invest­ment deci­sions. We believe that all con­tent is accu­rate as of the date of pub­li­ca­tion, but cer­tain offers men­tioned may no longer be available.
Bulls are try­ing to hold the gained ini­tia­tive as most of the coins are in the green zone by the end of the day.
BNB/USD
Binance Coin (BNB) could not fol­low the list of ris­ing coins, going down by 1.14%.
On the local chart, the rate of BNB is in the mid­dle of the chan­nel, gain­ing ener­gy for a fur­ther move. As most of the dai­ly ATR has been passed, there are low chances of see­ing high volatil­i­ty today. In this case, side­ways trad­ing in the area of $217-$219 is the more like­ly sce­nario until tomorrow.
On the big­ger time frame, the sit­u­a­tion is sim­i­lar, as the rate remains far from key lev­els. If buy­ers want to get back in the game, they need to restore the price above the clos­est resis­tance of $221.7. Only in that case can one expect a pos­si­ble bull run.
On the dai­ly chart against Bit­coin (BTC), Binance Coin (BNB) is look­ing bear­ish as the rate is again test­ing the sup­port lev­el of 0.007943. If the bar clos­es near it, the break­out may lead to the test of 0.007873 soon.
BNB is trad­ing at $217.9 at press time.