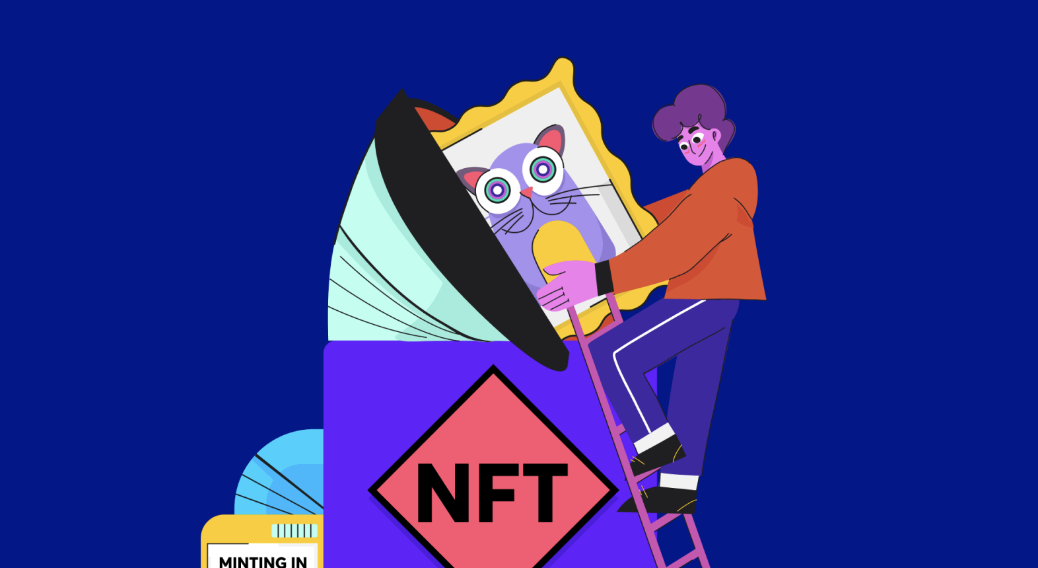 How to Mint an NFT: A Step-by-Step Guide to Cre­at­ing Your Unique Dig­i­tal Asset
Non-fun­gi­ble tokens (NFTs) have tak­en the dig­i­tal art and col­lectibles world by storm, offer­ing cre­ators a rev­o­lu­tion­ary way to show­case and mon­e­tize their dig­i­tal assets.
If you're won­der­ing how to mint an NFT and get start­ed in this excit­ing cryp­to space, you've come to the right place.
In this com­pre­hen­sive guide, we'll walk you through the essen­tial steps of mint­ing NFTs, from under­stand­ing the basics to list­ing your NFT for sale.
Also read: U.S. Has More Gold in Reserves Than All of BRICS Combined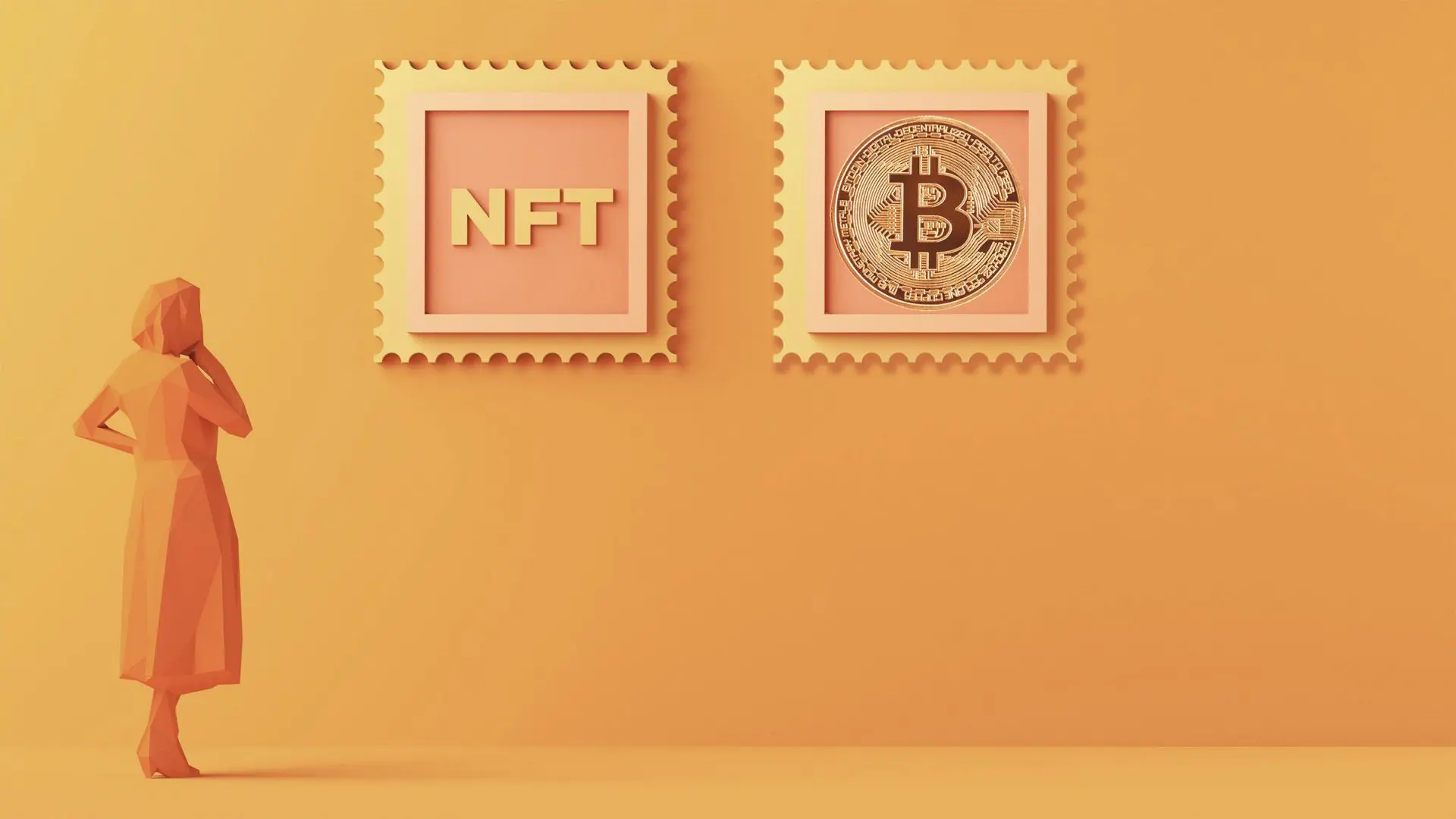 Understanding NFTs: Your Unique Digital Assets
What is an NFT?
NFT stands for Non-Fun­gi­ble Token, a dig­i­tal asset that is unique and can­not be replicated.
When you mint an NFT, you cre­ate a cryp­to­graph­ic key pair, con­sist­ing of a pub­lic key stored on the blockchain and a pri­vate key secure­ly held by you.
This unique com­bi­na­tion is a dig­i­tal cer­tifi­cate of authen­tic­i­ty, allow­ing you to assert own­er­ship and con­trol over your dig­i­tal work.
Also read: BRICS Trade With UAE Set to Eas­i­ly Exceed $190 Billion
Benefits of Creating NFTs
Mint­ing NFTs comes with sev­er­al advan­tages for creators:
Show­case Your Work: NFTs pro­vide an ide­al plat­form to show­case your dig­i­tal art and cre­ative endeav­ors to a glob­al audience.
Easy Cre­ation: Cre­at­ing NFTs is rel­a­tive­ly straight­for­ward, requir­ing only a dig­i­tal file and access to a blockchain platform.
Increased Liq­uid­i­ty: NFTs can be eas­i­ly trad­ed or sold on var­i­ous NFT mar­ket­places, enhanc­ing the liq­uid­i­ty of your dig­i­tal assets.
Now that you under­stand NFTs, let's dive into the step-by-step mint­ing one.
The Minting Process: Step by Step
Step 1: Connect Your Wallet
To begin mint­ing an NFT, you'll need a cryp­to wal­let. Con­nect your wal­let to an NFT mar­ket­place of your choice, such as OpenSea or Foundation.
Ensure you com­plete your pro­file, includ­ing links to your web­site or social media, and accept cryp­tocur­ren­cies for payments.
Step 2: Create Your NFT
Start by click­ing the "Cre­ate" but­ton on the marketplace's home page.
Upload your dig­i­tal file, which can be your art­work cre­at­ed using Pho­to­shop, GIMP, or even MS Word.
Design your art­work, and when fin­ished, save it as a JPG or PNG file, includ­ing the dimen­sions in the filename.
Please cre­ate a new file in a text edi­tor and paste the pro­vid­ed code into it. Save this file as "myNFT.txt". This file is your NFT data asset.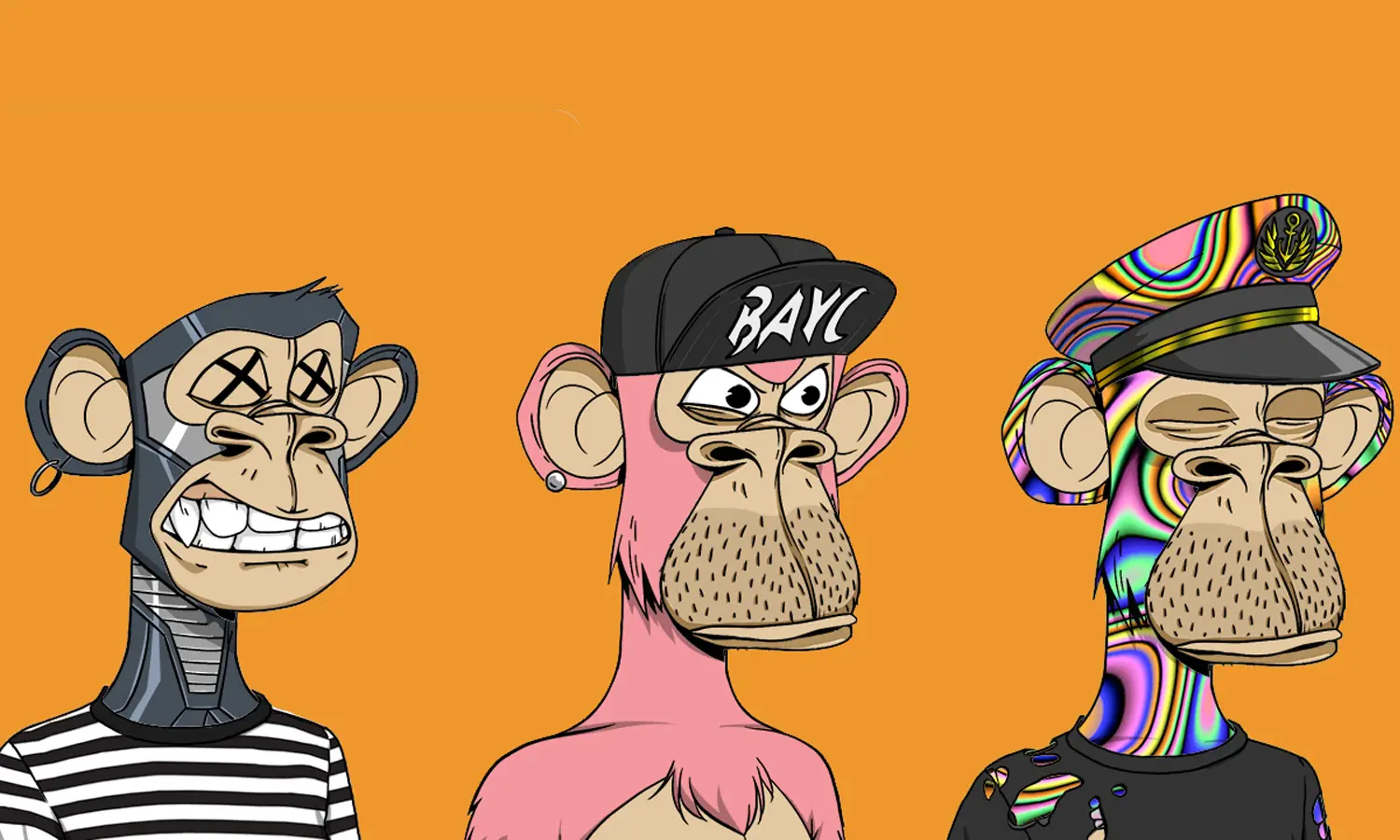 Step 3: Upload to Blockchain
Now, it's time to upload your art­work or dig­i­tal asset to the NFT con­tract on the blockchain. This essen­tial­ly involves pro­gram­ming the NFT con­tract with the data and meta­da­ta asso­ci­at­ed with your work.
Step 4: Publish Your NFT
Once you've estab­lished your NFT con­tract, it's time to pub­lish it on the blockchain through your cho­sen NFT marketplace.
Your NFT is now acces­si­ble to buy­ers and art enthu­si­asts worldwide.
When some­one pur­chas­es your NFT, the funds are trans­ferred to your des­ig­nat­ed cryp­to wal­let, and the NFT is trans­ferred to the buyer.
How Long Does It Take to Mint an NFT?
The time it takes to mint an NFT varies depend­ing on the plat­form and the uploaded file size.
Gen­er­al­ly, it can range from a few min­utes to sev­er­al hours. Some plat­forms offer pri­or­i­ty mint­ing for a fee to expe­dite the process.
Larg­er files and more com­plex art­work may require more time to process.
Risks of Minting and Moving NFTs
While mint­ing and mov­ing NFTs offer great oppor­tu­ni­ties, there are risks to consider:
Loss of Pri­vate Key: Los­ing your pri­vate key means los­ing access to your NFT. Always store your pri­vate key securely.
Acci­den­tal Dele­tion: Be cau­tious when han­dling your NFT to avoid acci­den­tal deletion.
Fraud: NFTs are sus­cep­ti­ble to scams, so work with rep­utable mint­ing plat­forms and exchanges.
Tips for Creating and Selling Your NFTs
Now that you know how to mint an NFT, here are some tips to excel in the NFT market:
Choose Your Niche: Decide what kind of dig­i­tal art­work or asset you want to cre­ate as an NFT.
Get Cre­ative: There are no lim­its to NFTs, so let your imag­i­na­tion run wild in your dig­i­tal creations.
Research Your Plat­form: Before mint­ing, research NFT plat­forms to find one that suits your needs.
Set Up Roy­al­ties: Con­sid­er set­ting up roy­al­ties to earn ongo­ing income when your NFT is resold.
Storing and Protecting Your NFTs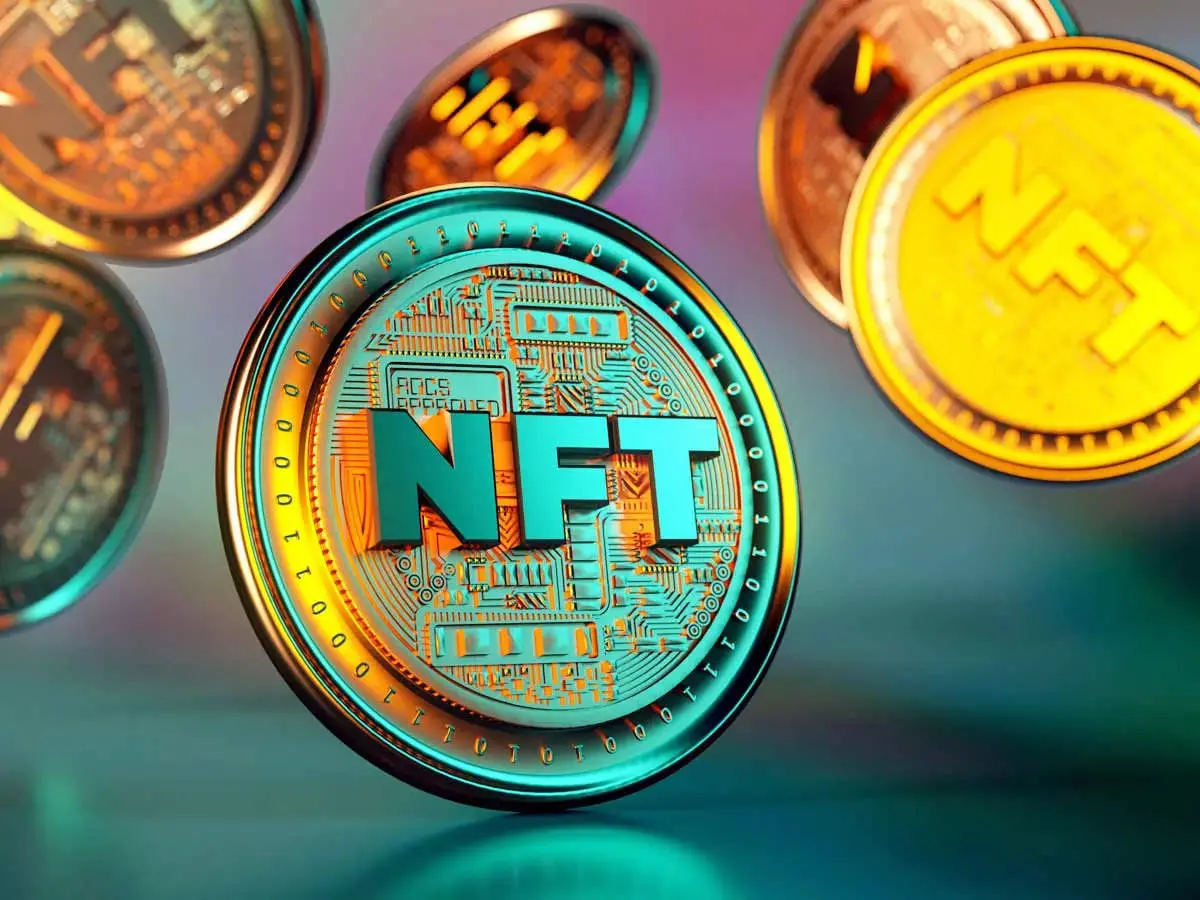 NFTs are secure­ly stored on the blockchain, ensur­ing trans­paren­cy and tam­per-proof transactions.
To mint an NFT, cre­ate a dig­i­tal file of your art­work and upload it to an NFT mar­ket­place like Super­Rare, Foun­da­tion, or OpenSea.
Link your cryp­to wal­let to your mar­ket­place account and com­plete the trans­ac­tion to mint your NFT.
Monetizing Your Creativity with NFTs
You've mint­ed your NFT; it's time to prof­it from it.
Here are sev­er­al ways to mon­e­tize your NFT:
Sell on NFT Mar­ket­places: List your NFT for sale on plat­forms like OpenSea, Foun­da­tion, or others.
Cre­ate Pay­walls: Set up pay­walls on your web­site or blog, allow­ing access to your con­tent for a fee in cryptocurrency.
Direct Sales: Sell your NFTs direct­ly to inter­est­ed buy­ers through plat­forms like Rari­ble or SuperRare.
Legal and Regulatory Considerations for NFTs
The legal and reg­u­la­to­ry land­scape for NFTs is still evolv­ing. It's cru­cial to be aware of poten­tial legal issues:
Ensure you have the rights to all under­ly­ing con­tent in your NFT to avoid copy­right infringement.
Keep an eye on reg­u­la­to­ry devel­op­ments, espe­cial­ly regard­ing tax­a­tion and secu­ri­ties regulations.
Conclusion
In con­clu­sion, mint­ing NFTs offers an excit­ing oppor­tu­ni­ty for cre­ators to mon­e­tize their dig­i­tal assets.
While the process involves sev­er­al steps, it's rel­a­tive­ly acces­si­ble for artists and cre­ators look­ing to enter the NFT space. Stay informed, get cre­ative, and explore the world of NFTs to show­case your unique dig­i­tal creations.