BNB leads winners in top 10 cryptos; Bitcoin, Ether rise 0.8% in afternoon trading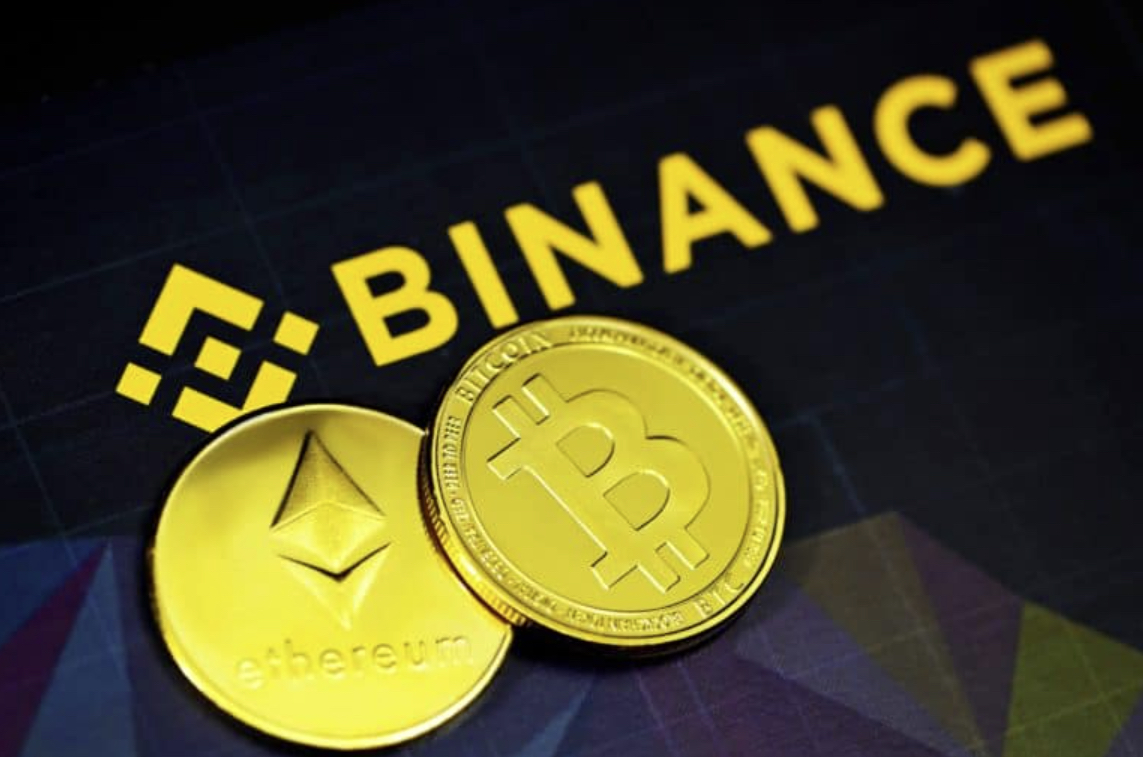 BNB led gain­ers in the top 10 cryp­tocur­ren­cies by mar­ket cap­i­tal­iza­tion, despite Binance's grow­ing chal­lenges. Bit­coin and Ether rose dur­ing after­noon trad­ing in Asia, as mar­ket ana­lysts are say­ing it could start pick­ing up more bull­ish momen­tum above the US$26,000 mark.
See relat­ed arti­cle: Week­ly Mar­ket Wrap: Deutsche Bank's cryp­to move pro­pels Bit­coin to US$26,750
BNB leads winners; Bitcoin, Ether up 8% in afternoon trading
BNB was the day's biggest gain­er in the top 10 cryp­tocur­ren­cies, ris­ing 0.94% in the 24 hours lead­ing up to 4:30 p.m. in Hong Kong, to US$216. BNB was up 2.98% in the past week, fol­low­ing the depar­ture of Binance. U.S. CEO Bri­an Shroder and after the exchange laid off over 100 employ­ees last week.
BNB has faced sig­nif­i­cant chal­lenges this year over the Binance exchange's mount­ing legal issues. BNB fell below the US$300 sup­port lev­el on June 6, after the Secu­ri­ties and Exchange Com­mis­sion (SEC) sued Binance for alleged secu­ri­ties violations.
In the wider cryp­to mar­ket, Bit­coin rose 0.8% dur­ing after­noon trad­ing in Asia, to US$26,704.
"At cur­rent lev­els above US$26,000, momen­tum can eas­i­ly build up, bear­ing in mind that ECB's Chris­tine Lagarde said on Thurs­day she would not expect infla­tion to fall sig­nif­i­cant­ly after she deliv­ered the 10th inter­est rate hike," Phillip Lord, pres­i­dent of the cryp­to pay­ment app Oobit, told Forkast.
"Cash is no longer king in a world where your dai­ly shop­ping bas­ket gets more expen­sive by the day and where your bank account pays more inter­est at a low­er risk than secu­ri­ties, where as cryp­tocur­ren­cies as the dig­i­tal mon­ey of the future offer an attrac­tive add-on to any invest­ment or per­son­al finance portfolio."
Ether, the world's sec­ond-largest cryp­tocur­ren­cy, also rose 0.8% in after­noon trad­ing to US1,632, remain­ing above the US$1,600 sup­port lev­el since last Wednesday.
The total cryp­to mar­ket cap­i­tal­iza­tion over the past 24 hours rose 0.41% to US$1.06 tril­lion while mar­ket vol­ume increased 10.30% to US$19.49 bil­lion, accord­ing to Coin­Mar­ket­Cap data.
Ordinals surge propels Bitcoin to second-largest network by 24-hour NFT sales volume
The Forkast 500 NFT index fell 0.73% to 2,012.48 points in the 24 hours to 4:30 p.m. in Hong Kong and fell 5.10% dur­ing the week.
Bit­coin became the sec­ond-largest blockchain net­work by 24-hour NFT sales vol­ume, ris­ing 179% to US$1.2 mil­lion, boost­ed by a 268% surge in $SATS BRC-20 NFTs, that gen­er­at­ed US$608,633 in sales for the net­work, becom­ing the fourth largest col­lec­tion by dai­ly sales across all chains, accord­ing to Cryp­toSlam.
Ethereum's 24-hour NFT sales rose 18.37% to US$5.06 mil­lion, as sales for Cryp­toP­unks increased 254% to US$880,422, mak­ing it the sec­ond-largest NFT col­lec­tion across all blockchains by 24-hour sales volume.
In the month's sec­ond-largest NFT sale, Cryp­toP­unk #3609 sold for 420 Eth (US$682,748) ear­li­er today. The sell­er logged a US$3,568 loss, hav­ing bought the Cryp­toP­unk NFT 2 years ago for 375 ETH (worth US$679,178 at the time).
Asian equities rise despite Country Garden's USS$15 mln deadline, U.S. equities up ahead of Fed interest rate decision
Most major Asian equi­ties rose as of 4:30 p.m. in Hong Kong, includ­ing the Shang­hai Com­pos­ite, the Shen­zhen Com­po­nent and Japan's Nikkei 225. But Hong Kong's Hang Seng Index fell 1.39% dur­ing the day, approach­ing its low­est lev­el in near­ly a month, pres­sured by mount­ing con­cerns over China's prop­er­ty sector.
Adding to these con­cerns, embat­tled prop­er­ty devel­op­er Coun­try Gar­den faces a dead­line to pay US$15 mil­lion on Mon­day in inter­est linked to off­shore bonds, after avoid­ing default at the last minute twice this month.
Major U.S. stock futures also rose, includ­ing the S&P 500 futures index, the tech-heavy Nas­daq-100 futures and the Dow Jones Indus­tri­al Aver­age futures.
Investors are now cau­tious­ly antic­i­pat­ing the Fed­er­al Reserve's next inter­est rate deci­sion sched­uled for Wednes­day. The CME Fed­Watch Tool pre­dicts a 99% chance the cen­tral bank will main­tain the cur­rent rate unchanged in Sep­tem­ber, up from 92% one week ago.
Over in Europe, both the STOXX 600 and Frankfurt's DAX 40 fell over 0.6% ahead of numer­ous oth­er impor­tant finan­cial deci­sions sched­uled for this week, includ­ing an inter­est rate deci­sion from the Bank of England.
See relat­ed arti­cle: Grayscale wins against SEC as India moves on blockchain; Friend.tech los­es friends
Updates with equities