USD Coin (USDC) Stablecoin by Circle Kicks off on NEAR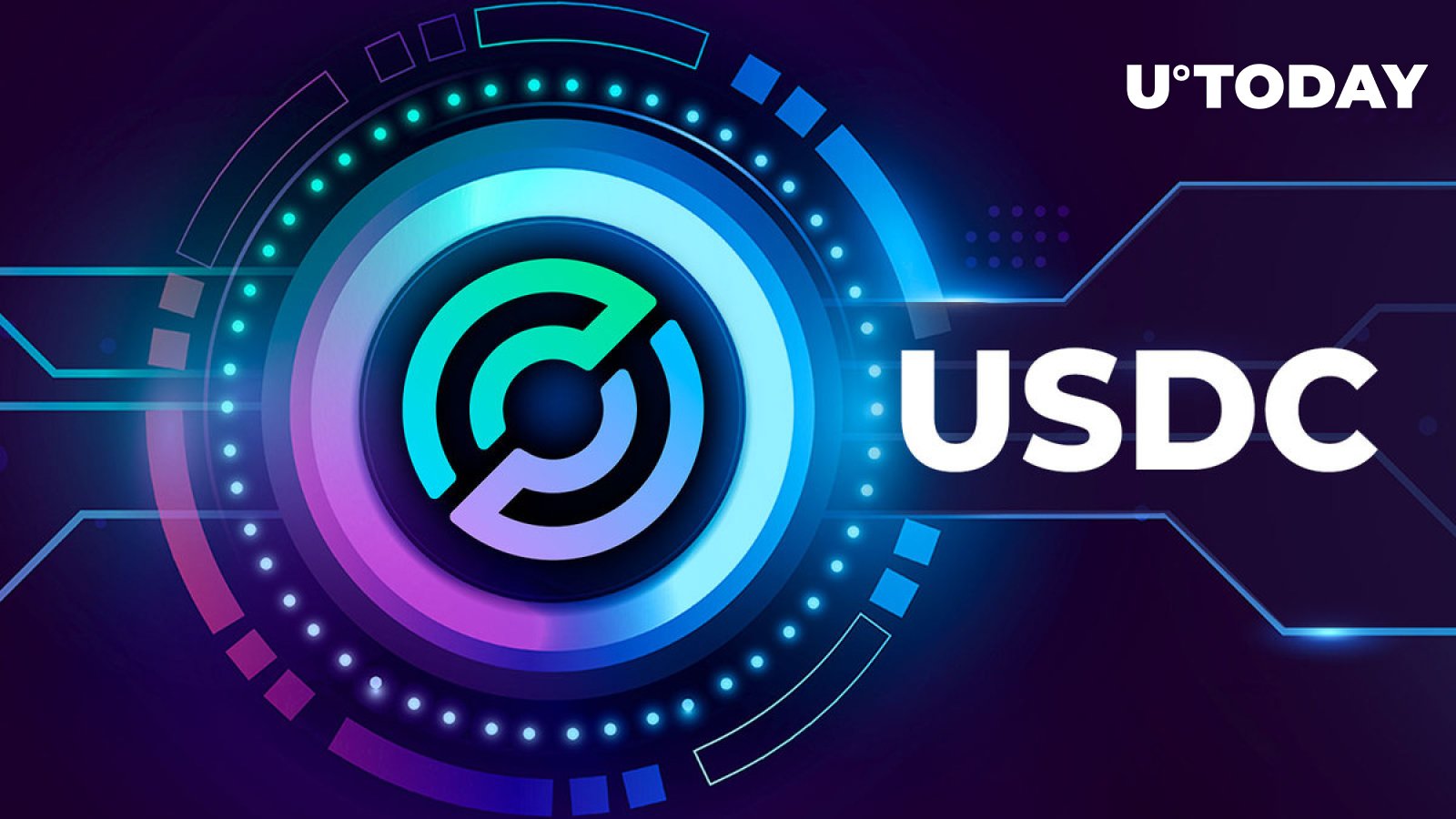 Vladislav Sopov
NEAR becomes four­teenth blockchain that native­ly sup­ports USD Coin (USDC), sec­ond largest stablecoin
Effec­tive today, users of USDC sable­coin can native­ly send and receive it for per­son­al and cor­po­rate usage. Cir­cle yet again expands its range of blockchains for USDC by a non-EVM blockchain.
USDC stablecoin expands on NEAR Protocol: Details
USD Coin (USDC), the sec­ond largest sta­ble­coin by mar­ket cap­i­tal­iza­tion issued by U.S. finan­cial giant Cir­cle, comes to NEAR Pro­to­col, a high-per­for­mance pro­gram­ma­ble blockchain. "Native" USDC by Cir­cle becomes acces­si­ble from Cir­cle accounts and Cir­cle APIs, the offi­cial state­ment says.
As high­light­ed by the team of Cir­cle, devel­op­ers, users and investors can now lever­age NEAR Pro­to­col to send val­ue in USDC and inte­grate the sta­ble­coin into NEAR-based dApps of var­i­ous types:
Devel­op­ers can now take advan­tage of the speed and scal­a­bil­i­ty of the NEAR blockchain to build fast, user-friend­ly apps with USDC and cod­ed in pop­u­lar pro­gram­ming lan­guages like JavaScript and Rust.
Cir­cle rep­re­sen­ta­tives stressed that nov­el NEAR-based "native" USDC should not be con­fused with USDC.e, a bridged form of the token avail­able on NEAR but root­ed in the Ethereum (ETH) blockchain.
USDC.e con­tract is rep­re­sent­ed by the a0b86 con­tract on NEAR, while the nov­el asset comes as a 17208 token. Devel­op­ers warn users against try­ing to send USDC.e tokens to a Cir­cle account as it results in los­ing access to money.
As cov­ered by U.Today pre­vi­ous­ly, start­ing from Aug. 31, 2021, USDC sta­ble­coin is native­ly avail­able on Opti­mism (OP), the sec­ond-largest Ethereum L2 scaler by TVL.
USDC loses 50% of its cap in just a year
Also, in 2023, the Cir­cle team rolled out native USDC on Polka­dot and Arbi­trum. As such, USDC sur­pass­es all com­peti­tors in terms of num­ber of blockchains native­ly supported.
USD Coin (USDC) is hav­ing a tough time dur­ing this bear­ish reces­sion. It was hit in March 2023 by uncer­tain­ty when a num­ber of cryp­to-friend­ly banks col­lapsed. After that, its cir­cu­lat­ing sup­ply failed to recov­er in a USDT-like manner.
While USDT, the largest sta­ble­coin and major USDC rival, sees its cap­i­tal­iza­tion at an all-time high, Cir­cle sta­ble­coin's net sup­ply dropped from $55 bil­lion in July 2022 to the cur­rent lev­el of $26 bil­lion, which is the low­est in over two years.
In mid-August 2023, Cir­cle's Jere­my Allaire announced an ambi­tious Web3 infra­struc­ture cam­paign for his team.