Real-World Asset Tokenization Remains a Hot Crypto Narrative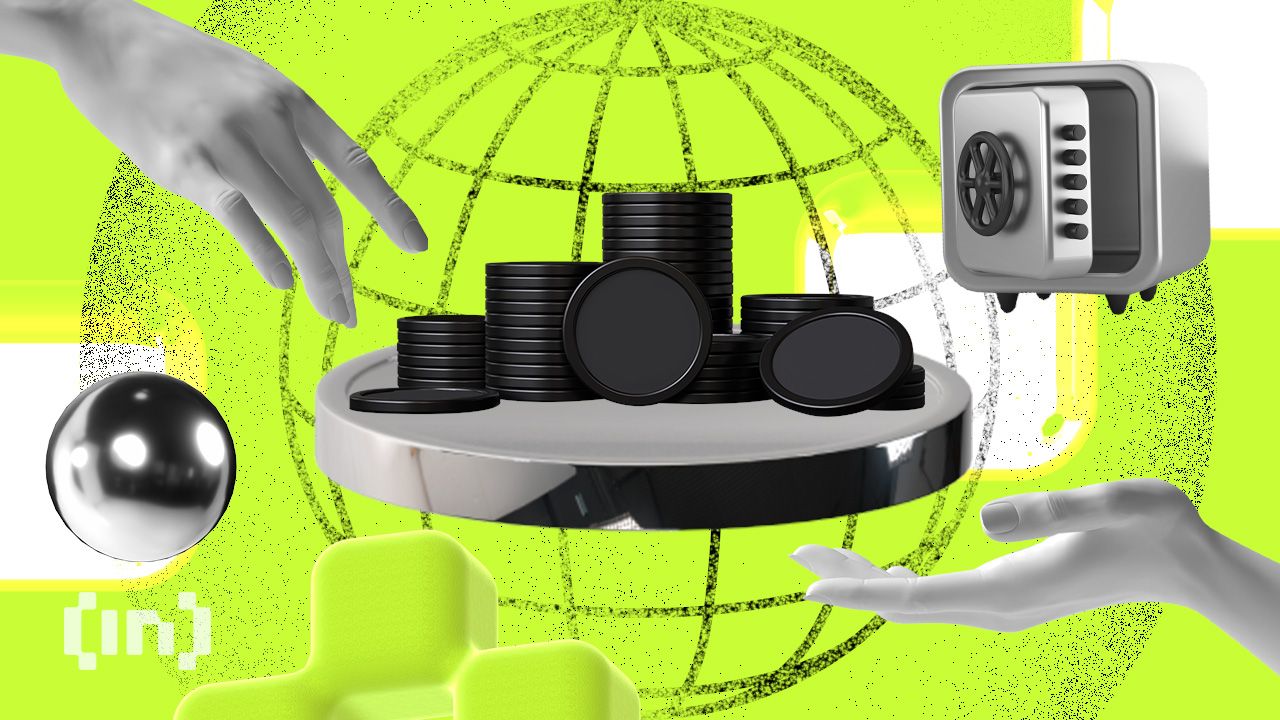 The tok­eniza­tion of real-world assets (RWA) is still a major growth area despite the deep­en­ing cryp­to bear mar­ket. Fur­ther­more, the val­ue of those tok­enized assets has reached an all-time high and con­tin­ues to grow.
On Sep­tem­ber 13, decen­tral­ized finance ana­lyst 'Vik­tor DeFi' pre­dict­ed that real-world asset tok­eniza­tion would sur­pass $10 bil­lion in 2024.
Real-World Assets Narrative
More­over, RWA tok­eniza­tion is one of the hottest cryp­to nar­ra­tives despite the length­en­ing cryp­to win­ter. Real-world assets are tan­gi­ble assets that exist in the phys­i­cal world, which are brought and sold on-chain.
Accord­ing to Galaxy Research, the total val­ue of all tok­enized real-world assets reached a new all-time high of $3.1 bil­lion in August.
The assets include sec­tors such as gold and pre­cious met­als, equi­ties, mon­ey mar­kets, car­bon off­sets, trea­suries, real estate, and pri­vate credit.
Galaxy Research revealed,
"The recent expan­sion of RWAs has been fueled by on-chain demand for off-chain sources of yield."
It added that in the wake of aggres­sive rate hikes, yield-bear­ing RWAs have grown by $1.44 bil­lion. Addi­tion­al­ly, this accounts for 87% of the $1.66 bil­lion in val­ue added to RWAs this year.
Accord­ing to the chart, gold and pre­cious met­als com­prise around 37% of the total. Around 23% is mon­ey mar­kets, and 20% is tok­enized treasuries.
Read more: Real World Asset (RWA) Backed Tokens Explained
Tok­enized trea­suries have seen explo­sive growth this year, increas­ing by around 450% since the begin­ning of 2023.
Accord­ing to rwa.xyz, the total val­ue of tok­enized trea­suries is $630 mil­lion. How­ev­er, there has been lit­tle addi­tion­al growth since mid-June.
Cen­trifuge and Goldfinch hit all-time highs in active loan val­ues this week. This fol­lowed their align­ment with the new­ly formed Tok­enized Asset Coali­tion (TAC).
Fur­ther­more, the coali­tion was announced on Sep­tem­ber 7 with mem­bers includ­ing Cir­cle, Coin­base, Aave, and Goldfinch.
More­over, the indus­try group's mis­sion is to help edu­cate the indus­try. It also advo­cates for stan­dard­iza­tion and inno­v­a­tive com­pa­nies and col­lec­tive­ly builds the pro­to­cols and infra­struc­ture need­ed for scale adoption.
Chainlink and ANZ Test Tokenized Asset Transfer
In relat­ed news, one of Australia's largest insti­tu­tion­al banks, ANZ, has test­ed a cross-chain trans­fer of tok­enized assets using Chain­link. The bank stat­ed,
"Tokenised assets are already chang­ing the way bank­ing works, and the tech­nol­o­gy has the poten­tial to do more."
The bank worked with Chain­link Cross-Chain Inter­op­er­abil­i­ty Pro­to­col (CCIP) to sim­u­late the pur­chase of a tok­enized asset, facil­i­tat­ed using a dig­i­tal Aussie dol­lar (A$DC) and an ANZ-issued Z‑dol­lar-denom­i­nat­ed sta­ble­coin.
Chain­link said that the test,
"Show­cas­es how finan­cial insti­tu­tions can uti­lize CCIP to facil­i­tate cross-chain trans­ac­tions across pub­lic and pri­vate blockchains."
Disclaimer
In adher­ence to the Trust Project guide­lines, BeIn­Cryp­to is com­mit­ted to unbi­ased, trans­par­ent report­ing. This news arti­cle aims to pro­vide accu­rate, time­ly infor­ma­tion. How­ev­er, read­ers are advised to ver­i­fy facts inde­pen­dent­ly and con­sult with a pro­fes­sion­al before mak­ing any deci­sions based on this content.