Amid Crypto Chaos, CFTC Approves Cboe For Futures Margin Trade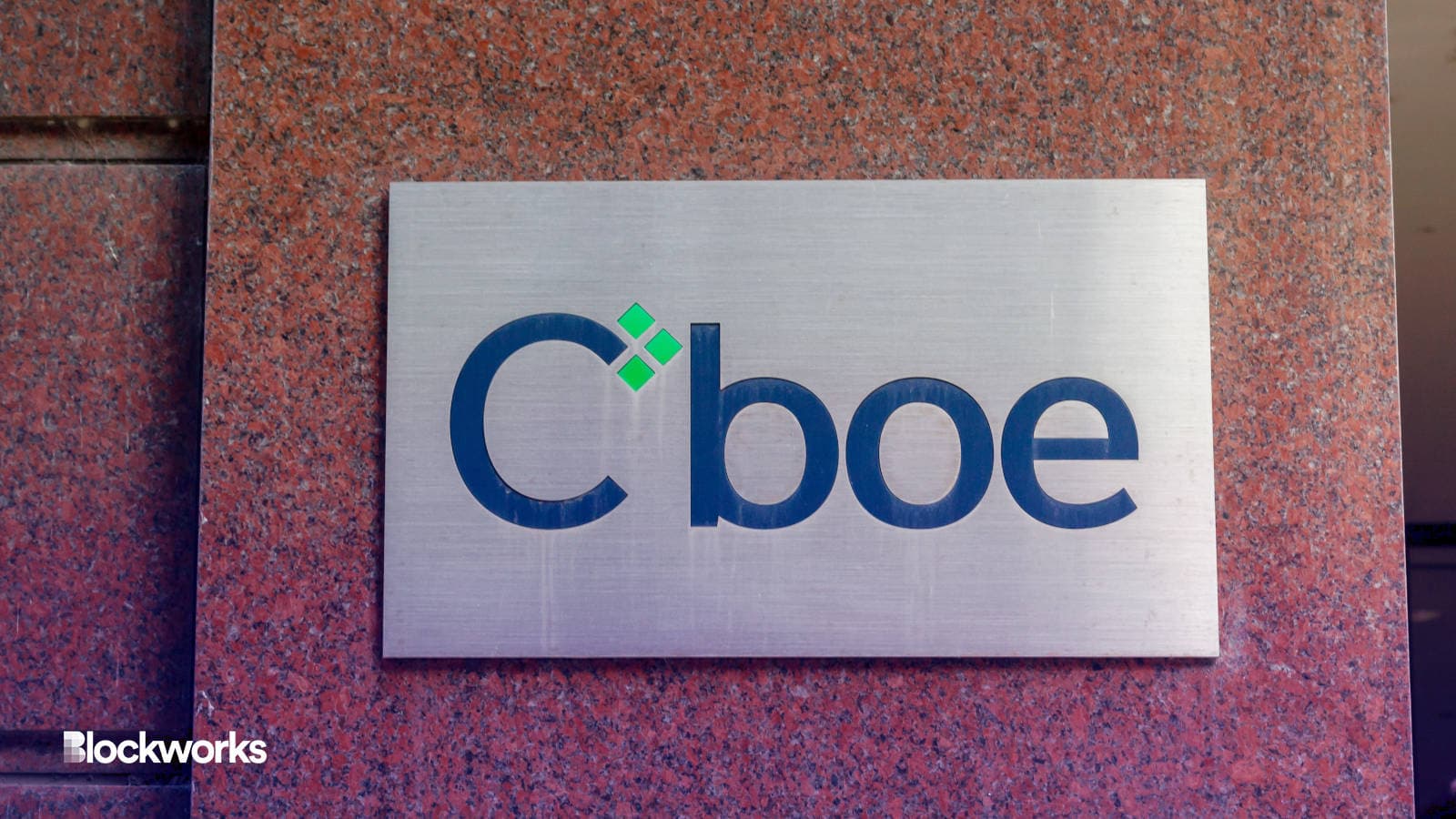 The Com­mod­i­ty Futures Trad­ing Com­mis­sion (CFTC) has giv­en the green light for Cboe Glob­al Mar­kets to offer cryp­to more prod­ucts as a deriv­a­tives clear­ing orga­ni­za­tion under the Com­mod­i­ty Exchange Act.
Cboe Dig­i­tal, a plat­form that han­dles cryp­to spot and cryp­to deriv­a­tives mar­kets, received the go-ahead to pro­vide lever­aged deriv­a­tives once the con­tracts are intro­duced in the lat­ter half of the year.
The updat­ed order allows Cboe Clear to offer clear­ing ser­vices for dig­i­tal asset futures on a mar­gin basis to futures com­mis­sion mer­chants. This is in addi­tion to the pre­vi­ous­ly autho­rized ful­ly col­lat­er­al­ized futures and swaps, accord­ing to a Mon­day state­ment.
Cboe Dig­i­tal also sup­ports spot trade for cryp­tocur­ren­cies includ­ing bit­coin (BTC), bit­coin cash (BCH), ether (ETH), lite­coin (LTC) and USDC.
CFTC Com­mis­sion­er Christy Gold­smith Romero said the updat­ed reg­is­tra­tion order lets Cboe clear more cryp­to futures con­tracts, while imple­ment­ing care­ful risk-reduc­ing measures.
Cboe's appli­ca­tion is quite unlike FTX's appli­ca­tion for a direct-to-cus­tomer mar­ket struc­ture with­out any mid­dle­men, accord­ing to Romero. FTX's appli­ca­tion was with­drawn after the com­pa­ny filed for bank­rupt­cy in November.
"The pro­posed FTX mod­el was nev­er adopt­ed by the Com­mis­sion, but it put at risk cus­tomers' bank­rupt­cy pri­or­i­ty, oth­er cus­tomer pro­tec­tions, and finan­cial sta­bil­i­ty," she said.
Cboe's clear­ing­house has been reg­is­tered with the Com­mis­sion since 2019. Its par­ent com­pa­ny Cboe, head­quar­tered in Chica­go, has over 50 years of expe­ri­ence run­ning exchanges in reg­u­lat­ed futures, options, for­eign exchange, and equi­ties mar­kets, she added.
Short­ly after acquir­ing cryp­to exchange and clear­ing­house ErisX last year, Cboe Dig­i­tal part­nered with com­pa­nies like Jump Cryp­to, Inter­ac­tive Bro­kers, and Robin­hood to expand its dig­i­tal asset business.
"We'll inte­grate only where it makes sense, but we real­ize that in this asset class we need to move quick­ly," Cboe COO Chris Isaac­son told Block­works after the clos­ing of the ErisX deal. "Keep­ing that agili­ty with this whol­ly-owned sub­sidiary is a great move."
Cboe said it intend­ed to cre­ate a dig­i­tal advi­so­ry com­mit­tee com­posed of the part­ner firms.
There's cur­rent­ly $11.95 bil­lion in bit­coin open inter­est and $6.17 bil­lion in ether open inter­est across 12 plat­forms, exclud­ing Cboe Digital's ErisX, per Coin­Glass.
---
Get the day's top cryp­to news and insights deliv­ered to your email every evening. Sub­scribe to Block­works' free newslet­ter now.
Want alpha sent direct­ly to your inbox? Get degen trade ideas, gov­er­nance updates, token per­for­mance, can't‑miss tweets and more from Block­works Research's Dai­ly Debrief.
Can't wait? Get our news the fastest way pos­si­ble. Join us on Telegram and fol­low us on Google News.
---