Could Dogecoin (DOGE) Price Climb to the $0.09 Level?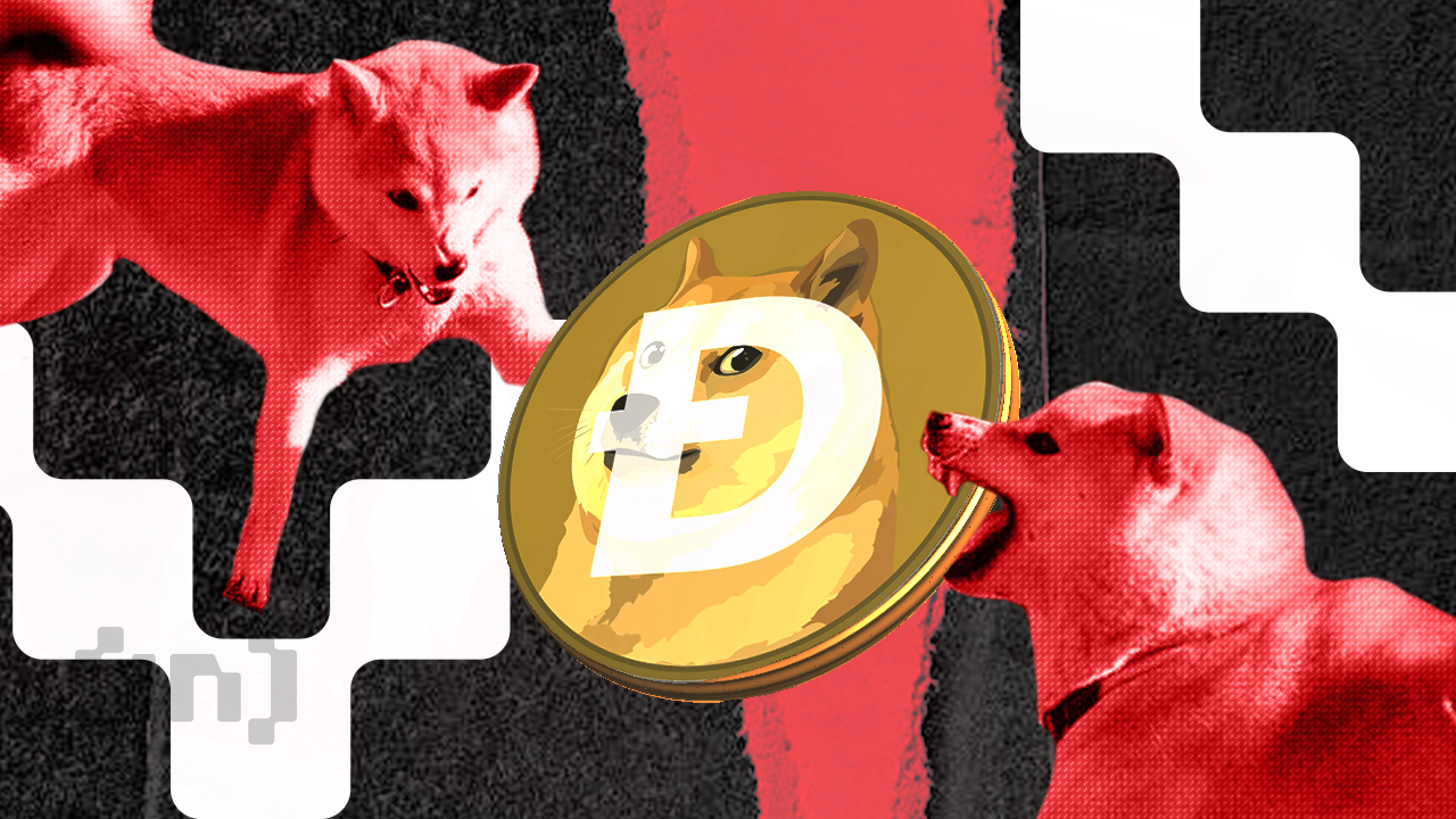 The Doge­coin (DOGE) price broke out from a long-term descend­ing wedge and then cre­at­ed a short-term dou­ble-bot­tom pattern.
While the increase is expect­ed to con­tin­ue in the short term, the direc­tion of the long-term trend is still unclear.
Dogecoin Price Creates Bullish Pattern
The tech­ni­cal analy­sis from the dai­ly time frame shows that the DOGE price broke out from a descend­ing wedge on May 16. The wedge is con­sid­ered a bull­ish pat­tern, mean­ing that it leads to break­outs most of the time.
How­ev­er, the price failed to sus­tain the increase after the break­out. Rather, it returned to its pre-break­out level.
Despite this seem­ing­ly bear­ish move­ment, DOGE cre­at­ed a dou­ble bot­tom pat­tern com­bined with long low­er wicks (green icons). Sim­i­lar­ly to the wedge, the dou­ble bot­tom is con­sid­ered a bull­ish pattern.
Addi­tion­al­ly, the wicks are con­sid­ered a sign of buy­ing pres­sure, since sell­ers were not able to push the price down. Rather, buy­ers took over and caused the price to close higher.
DOGE Price Prediction: How Long Will Bounce Continue?
A clos­er look at the dai­ly time frame gives a bull­ish DOGE price pre­dic­tion. The main rea­sons for this are the wave count and the RSI readings.
The wave count shows a com­plet­ed five-wave down­ward move­ment (white) inside the wedge. Since the move­ment is com­plete, a retrace­ment is likely.
If one occurs, the clos­est resis­tance will be between $0.087 and $0.091, cre­at­ed by the 0.5–0.618 Fib retrace­ment resis­tance levels.
The the­o­ry of Fibonac­ci retrace­ment lev­els sug­gests that after a sub­stan­tial price move in one direc­tion, the price will par­tial­ly retrace or return to a pri­or price lev­el before con­tin­u­ing in its orig­i­nal direc­tion. This prin­ci­ple can be used to deter­mine the peak of poten­tial future upward movements.
Despite this bull­ish short-term price pre­dic­tion, a drop below the wave 5 low at $0.069 (red line) will mean that the trend is still bear­ish. In that case, the DOGE price could fall to $0.050.
For BeInCrypto's lat­est cryp­to mar­ket analy­sis, click here.
Disclaimer
In line with the Trust Project guide­lines, this price analy­sis arti­cle is for infor­ma­tion­al pur­pos­es only and should not be con­sid­ered finan­cial or invest­ment advice. BeIn­Cryp­to is com­mit­ted to accu­rate, unbi­ased report­ing, but mar­ket con­di­tions are sub­ject to change with­out notice. Always con­duct your own research and con­sult with a pro­fes­sion­al before mak­ing any finan­cial decisions.