Blend Nears Quarter of a Billion in NFT Loans in First Month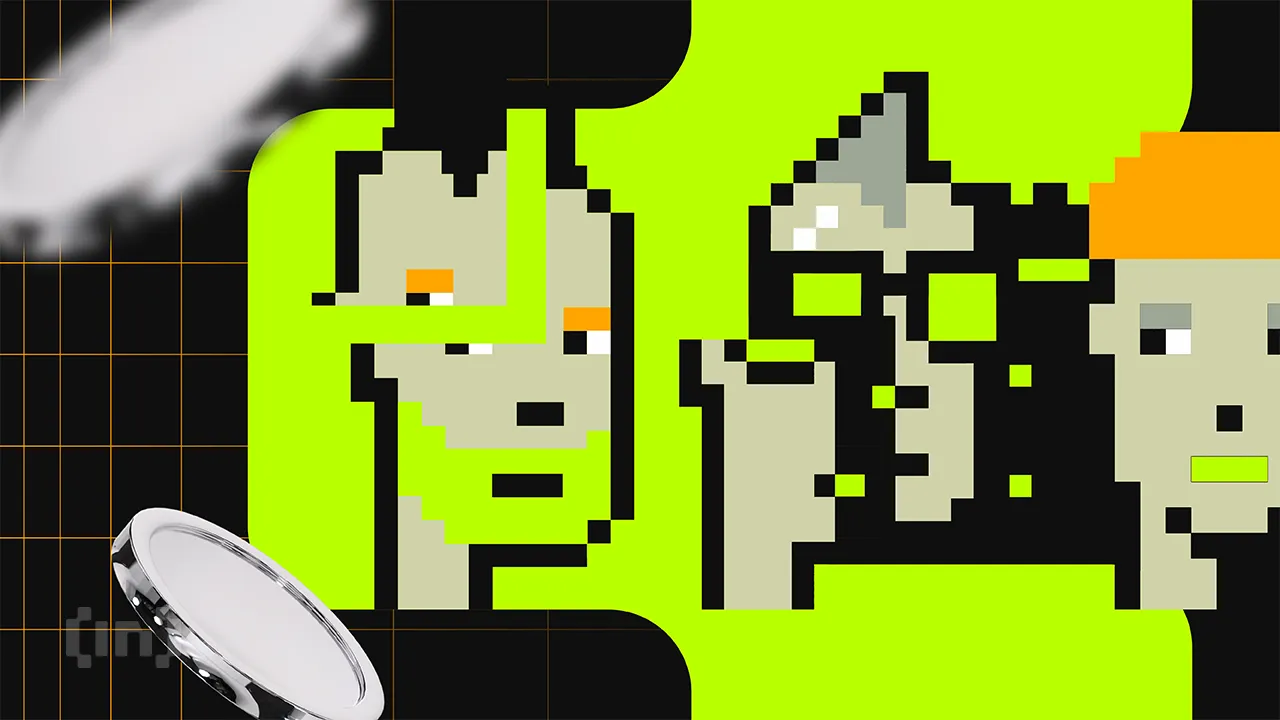 Users of NFT bor­row­ing and lend­ing pro­to­col Blend have tak­en out loans total­ing near­ly a quar­ter of a bil­lion dol­lars. And it's only Blend's first month. The mar­ket has tak­en note, and Binance has also moved into NFT lend­ing. How wor­ried should Blend's com­peti­tors be?
Blend, the NFT bor­row­ing and lend­ing pro­to­col devel­oped by Blur in part­ner­ship with Par­a­digm, claims to have had an impres­sive first month. Since its launch on May 1, Blend has facil­i­tat­ed over 15,800 loans total­ing 123,500 ETH ($224.4 mil­lion), accord­ing to a report by Nansen.
A Bumper First Month
Blend stands out from its com­peti­tors with its unique fea­tures. It charges no fees for bor­row­ers and lenders, elim­i­nates the need for ora­cles, and does not impose loan expiries. Bor­row­ers can secure fixed-rate ETH loans against their NFTs with­out wor­ry­ing about repay­ment dead­lines or col­lat­er­al liq­ui­da­tion. Its launch has been a huge con­trib­u­tor to the ongo­ing finan­cial­iza­tion of NFTs.
The protocol's lend­ing and bor­row­ing func­tion­al­i­ty ini­tial­ly cov­ers pop­u­lar NFT col­lec­tions like Cryp­toP­unks, Azukis, and Mil­days, with plans for expan­sion. Blend's fixed-term lend­ing approach sim­pli­fies the pro­to­col by remov­ing ora­cle depen­den­cies and allow­ing lenders to gauge risk lev­els through loan-to-val­ue (LTV) ratios and inter­est rates.
Blend's elim­i­na­tion of loan expiries sets it apart from oth­er peer-to-peer pro­to­cols. The pro­to­col aims to offer increased flex­i­bil­i­ty. Lenders can exit posi­tions any­time through refi­nanc­ing auc­tions, curb­ing their risk expo­sure and fos­ter­ing an effi­cient mar­ket. Loans on Blend remain active until bor­row­ers trig­ger refi­nanc­ing auc­tions or ful­ly repay the amount owed.
Not every­one is sold. But Brent Xu, CEO and co-founder of bor­row­ing and lend­ing plat­form Umee, believes Blend is a step for­ward for the indus­try. "Lend­ing for NFTs brings new yield gen­er­a­tion oppor­tu­ni­ties on-chain that will cre­ate new mar­kets for the DeFi ecosystem."
Blend's Success Should Worry Competitors
"One of the most promi­nent ben­e­fits of NFT tech­nol­o­gy is its poten­tial to bring phys­i­cal enti­ties like deeds and bonds on-chain," explained Xu. "As indus­try lead­ers deliv­er on this promise, we will see a much more diverse array of use cases."
How­ev­er, Charles Wayne, co-founder of Galxe, believes com­peti­tors should wor­ry over Blend's impres­sive liq­uid­i­ty and trans­ac­tion volume.
"Liq­uid­i­ty for blue chip NFT hold­ers is always an issue. The launch of Blend was expect­ed and address­es the needs for big whales on the Blur mar­ket," he said.
"Of course, the com­pet­i­tive advan­tages got boost­ed by the fact that it is for Blur, one of the largest NFT mar­kets now. Adding more liq­uid­i­ty and flex­i­bil­i­ty to NFT assets has always been a demand for the NFT com­mu­ni­ty, espe­cial­ly for whales "
How­ev­er, this week exchange giant Binance announced it was also join­ing the NFT lend­ing craze.
Cur­rent­ly, the exchange has lim­it­ed the ser­vice to four col­lec­tions: BAYC, MAYC, Azu­ki, and Doo­dles. Ini­tial­ly, the plat­form is keep­ing the annu­al inter­est rate at 3.36% and will lat­er increase it to 11.20%. The loan-to-val­ue ratio is 40% for Doo­dles, 50% for Azu­ki and MAYC, and 60% for BAYC collections.
Disclaimer
In adher­ence to the Trust Project guide­lines, BeIn­Cryp­to is com­mit­ted to unbi­ased, trans­par­ent report­ing. This news arti­cle aims to pro­vide accu­rate, time­ly infor­ma­tion. How­ev­er, read­ers are advised to ver­i­fy facts inde­pen­dent­ly and con­sult with a pro­fes­sion­al before mak­ing any deci­sions based on this content.