Why GameFi is the future of the new player economy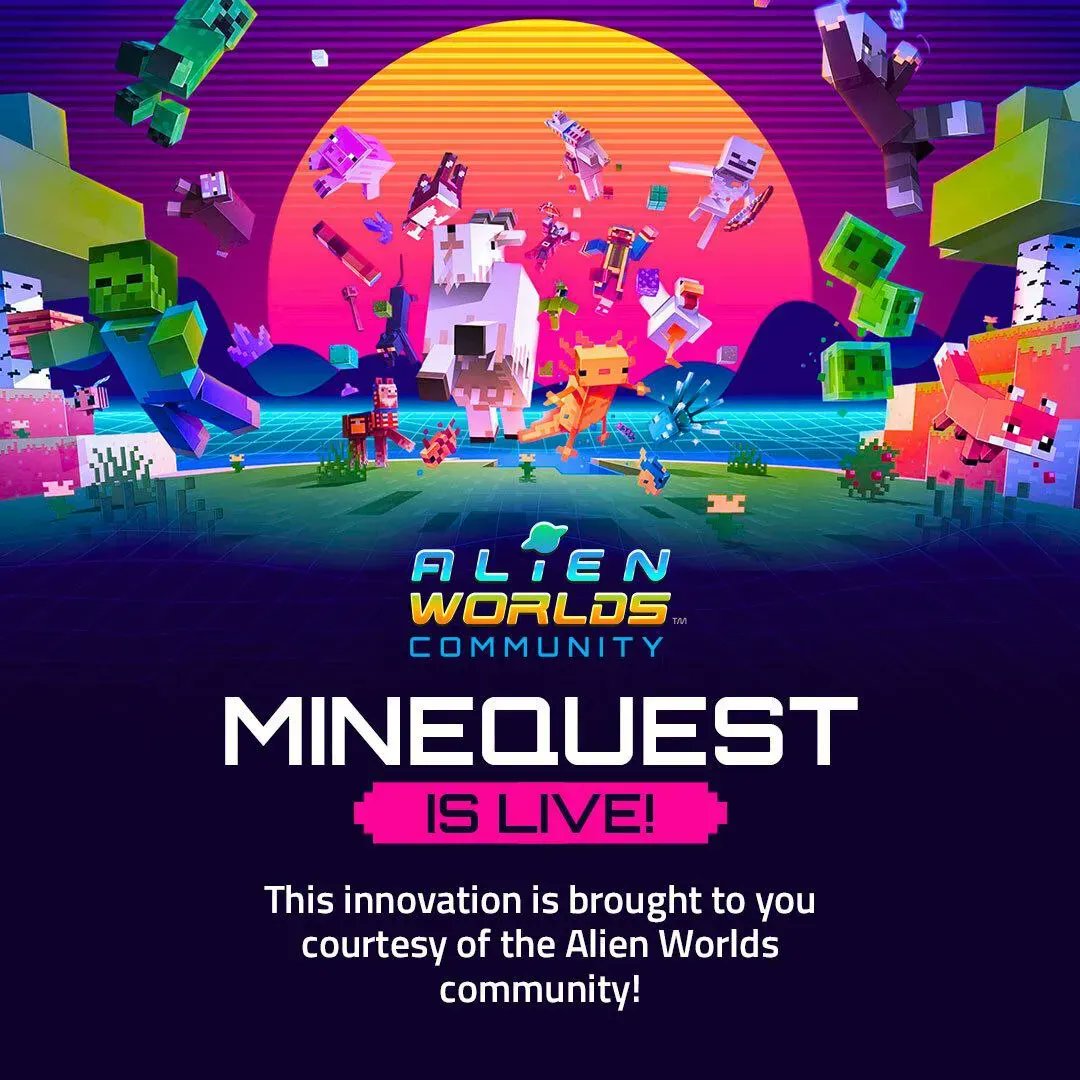 Fig­ur­ing out the gen­er­al sen­ti­ment towards Web3 gam­ing, which is also called blockchain gam­ing, can be tricky. On one hand, there are reports of com­pa­nies dou­bling down on their invest­ments in in-game NFTs, while on the oth­er hand, there are reports about devel­op­ers' resis­tance toward the new tech­nol­o­gy and com­plaints from gamers about high entry fees for play-to-earn games. Opin­ions about Web3 gam­ing are divid­ed, but if there is one thing that it is cer­tain, it's that progress and blockchain's place in gaming's future is inevitable.
With the major­i­ty of Gen Z say­ing they would like to expe­ri­ence mak­ing mon­ey in Web3, it's increas­ing­ly clear that blockchain gam­ing is not just a pass­ing fad but rather the build­ing blocks of a new gen­er­a­tion of games and oppor­tu­ni­ties for play­ers and cre­ators in the dig­i­tal econ­o­my. Those who oppose Web3 gam­ing fail to see that it's not just about buy­ing a non-fun­gi­ble token or get­ting pre­mi­um vir­tu­al items for brag­ging rights. Web3 tech­nol­o­gy facil­i­tates excit­ing new expe­ri­ences in gam­ing, and there are count­less pos­si­bil­i­ties for stu­dios to use these new tech­nolo­gies to enhance play­er engage­ment and satisfaction.
Current gaming landscape
Emerg­ing gam­ing stu­dios are well aware of Web3's poten­tial to enhance the play­er expe­ri­ence via cross-plat­form pos­ses­sions, meta­verse acti­va­tions and the cre­ation of authen­tic eco­nom­ic val­ue. Nev­er­the­less, tra­di­tion­al gam­ing com­pa­nies appear to strug­gle to adopt and imple­ment these con­cepts in their games. To repli­cate the suc­cess of Web3 star­tups and over­come the obsta­cles encoun­tered by estab­lished stu­dios, it is essen­tial to thor­ough­ly assess the cur­rent envi­ron­ment, for­mu­late a strat­e­gy and imple­ment inno­v­a­tive ideas.
Game­Fi, which exists with­in the Web3 gam­ing space allow­ing play­ers to earn cryp­tocur­ren­cy through play­ing games, can be a dif­fi­cult con­cept to imple­ment because it requires a mean­ing­ful com­pre­hen­sion of blockchains, pro­to­cols, skilled devel­op­ers and user buy-in. Typ­i­cal­ly, Game­Fi relies on blockchain, NFTs and smart con­tracts for in-game assets. NFTs, which enable play­ers to own and exchange vir­tu­al assets with­in the vir­tu­al world, are one of the most pop­u­lar and exten­sive­ly used Web3 imple­men­ta­tions in gam­ing today.
Alien Worlds is a great exam­ple of Game­Fi imple­men­ta­tion. As one of the high­est-rat­ed blockchain games, with over 240,000 unique active wal­lets, it allows users to trade in-game play­ing cards as NFTs. But it also offers an immer­sive gam­ing expe­ri­ence that goes beyond tra­di­tion­al gam­ing. Play­ers can earn Tril­i­um, an in-game cur­ren­cy that can be used to engage in decen­tral­ized autonomous orga­ni­za­tions called "Plan­et DAOs." By uti­liz­ing their Tril­i­um tokens in these decen­tral­ized autonomous orga­ni­za­tions, play­ers can vote on in-game events, cre­ate mini-games with­in Alien Worlds, and even elect a plan­e­tary cus­to­di­an. All of these actions are record­ed on the immutable and trans­par­ent blockchain, ensur­ing com­plete fair­ness and trans­paren­cy. (Nei­ther the author nor her employ­er has any ties to Alien Worlds.)
Craft­ing a well-planned strat­e­gy that includes a gov­er­nance sys­tem for play­ers to engage in, as well as the abil­i­ty to trade and earn, can unlock a mul­ti­tude of oppor­tu­ni­ties to lever­age Web3 tech­nol­o­gy and unlock the true poten­tial of Web3 gam­ing. How­ev­er, achiev­ing this requires more than just focus­ing on in-game pur­chas­es. It also requires a new mod­el for the in-game econ­o­my, one that takes into account the unique ben­e­fits and chal­lenges of blockchain technology.
Gameplay economics
In the world of Web3 gam­ing, the play-to-earn (P2E) mod­el has gained sig­nif­i­cant pop­u­lar­i­ty. Axie Infin­i­ty, which launched in 2018, played a sig­nif­i­cant role in pop­u­lar­iz­ing this mod­el. How­ev­er, the lack of a sus­tain­able, long-term plan for how play­ers can earn in-game assets with real-world val­ue lim­its the poten­tial of P2E. The cost of entry to the most pop­u­lar games is often too high, as play­ers must make an ini­tial invest­ment to sup­port the in-game econ­o­my. Inno­v­a­tive eco­nom­ic struc­tures with­in games that enable play­ers to assign tasks and jobs to each oth­er could rev­o­lu­tion­ize the way we think about Game­Fi. Imag­ine a rich Web3 world where play­ers can ful­ly oper­ate play­er-run busi­ness­es or marketplaces.
To cre­ate suc­cess­ful Web3 games, a strate­gic approach is essen­tial as com­pe­ti­tion in the field inten­si­fies. Gamers now demand immer­sive envi­ron­ments with intri­cate game­play mechan­ics where tokens and NFTs have inher­ent val­ue with­in the game. Design­ers must con­sid­er the long-term approach by cre­at­ing a com­pre­hen­sive strat­e­gy that plans how in-game tokens shape the player's jour­ney and the val­ue they bring. Play­ers can use their tokens to advance their progress and con­tribute to an in-game eco­nom­ic sys­tem. By lever­ag­ing Web3 and blockchain, design­ers can imple­ment smart con­tracts, DAOs and cryp­tocur­ren­cies to bring their vision to life.
Fine-tuning the gaming experience
Embrac­ing Web3 presents a tremen­dous oppor­tu­ni­ty, espe­cial­ly con­sid­er­ing the pro­ject­ed growth of the mar­ket, which is expect­ed to reach US$65.7 bil­lion by 2027 from its cur­rent US$5 bil­lion size. To thrive in this expand­ing mar­ket, game stu­dios must ful­ly grasp the poten­tial of Web3 tech­nol­o­gy, col­lab­o­rate with a strate­gic Web3 devel­op­ment team, and metic­u­lous­ly design a cap­ti­vat­ing user expe­ri­ence. These steps are essen­tial to not only sur­vive but also rise in the fierce­ly com­pet­i­tive and ever-evolv­ing Web3 gam­ing industry.