Europe's Systemic Risk Board Raises Alarm Over Crypto and DeFi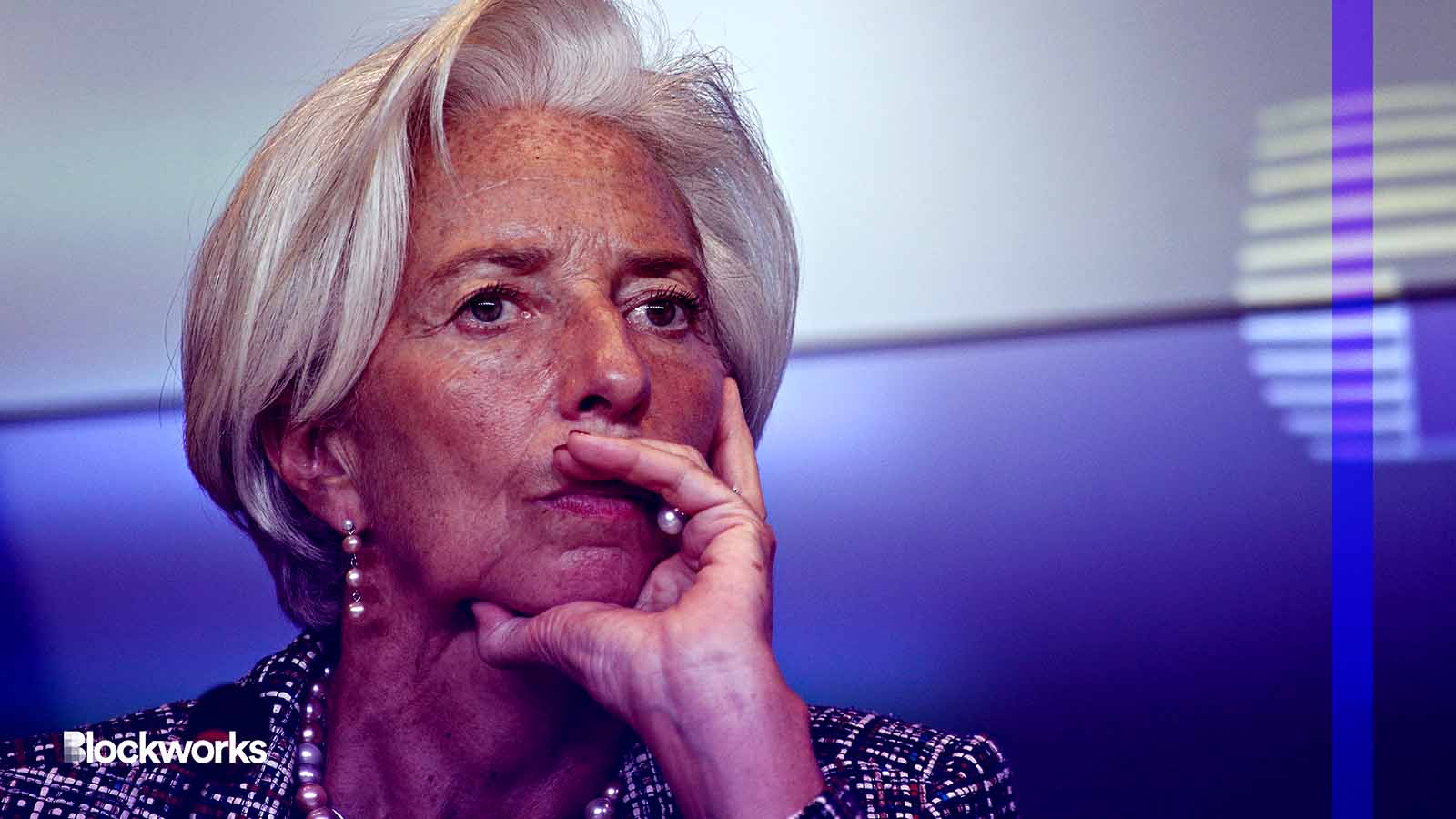 The Euro­pean Sys­temic Risk Board (ESRB) said Thurs­day despite a volatile year for cryp­to, its effect on tra­di­tion­al finan­cial sys­tems has been min­i­mal. Even so, the board still cau­tioned for fur­ther oversight.
This marks a slight shift in urgency, where the Euro­pean Cen­tral Bank (ECB) has pre­vi­ous­ly called for imme­di­ate reg­u­la­tions to curb sys­temic risks posed by crypto.
While Euro­pean law­mak­ers even­tu­al­ly answered the call via the Mar­kets in Cryp­to Assets or MiCA reg­u­la­tion in response in April — which set stan­dards for sta­ble­coin reg­u­la­tion and cryp­to over­sight — more leg­work is required, the ESRB said.
The ESRB is close­ly linked with the ECB, pro­vid­ing sec­re­tar­i­al and logis­ti­cal sup­port with the bank's pres­i­dent, Chris­tine Lagarde, serv­ing as the board's chair.
In a report pub­lished Wednes­day, the finan­cial watch­dog stressed the need for con­tin­ued sur­veil­lance, name­ly around DeFi and smart con­tracts, which fall short of MiCA's mandate.
Giv­en the impres­sive growth tra­jec­to­ry and unpre­dictable future of cryp­to mar­kets, the poten­tial sys­temic risks can­not be dis­missed, the report reads.
"These risks could mate­ri­al­ize if, for exam­ple, inter­con­nect­ed­ness with the tra­di­tion­al finan­cial sys­tem increas­es over time," it said.
For now cryp­to posed no such risks fol­low­ing a rout in the indus­try last year, the ESRB said.
Still, the report rec­om­mends pol­i­cy­mak­ers imple­ment sev­er­al changes to quell exist­ing reg­u­la­to­ry con­cerns. Those include reg­u­lar report­ing require­ments for finan­cial insti­tu­tions with cryp­to exposure.
Gasper Stih, mar­ket­ing direc­tor at Zon­daCryp­to, told Block­works that while the report's lan­guage and mes­sage dif­fers some­what from years past, the ESRB is main­tain­ing a sim­i­lar theme.
While the report attempts to give the impres­sion of over­ar­ch­ing sys­temic risk, it also acknowl­edges the DeFi mar­ket as being "very small."
"This seems to indi­cate that any threat per­ceived by the ECB is one that only exists some way into the future, hint­ing at a pos­si­bil­i­ty that the board may be under­es­ti­mat­ing the speed at which the cryp­to and DeFi mar­ket typ­i­cal­ly pro­gress­es," Stih said.
A short-term fix
The ERCB stressed the need to iden­ti­fy and address sys­temic risks stem­ming from these areas, sug­gest­ing that the poten­tial for pru­den­tial, rep­u­ta­tion­al or oper­a­tional risks could be magnified.
As such, the ESRB rec­om­mend­ed pro­mot­ing EU-lev­el knowl­edge exchange and mon­i­tor­ing of mar­ket devel­op­ments. This includes a par­tic­u­lar focus on oper­a­tional resilience, DeFi and dig­i­tal asset stak­ing, and lend­ing activity.
The intent, they say, is to iden­ti­fy, assess and mit­i­gate poten­tial risks to finan­cial sta­bil­i­ty and the effec­tive­ness of macro­pru­den­tial policy.
Though that shouldn't be the only area of focus, Stih said.
"What's more impor­tant going for­ward is a focus on reduc­ing manip­u­la­tion and exploita­tion of cryp­to and DeFi, as these remain key fac­tors that con­tin­ue to cause undue volatil­i­ty in the market."
---
Get the day's top cryp­to news and insights deliv­ered to your email every evening. Sub­scribe to Block­works' free newslet­ter now.
Want alpha sent direct­ly to your inbox? Get degen trade ideas, gov­er­nance updates, token per­for­mance, can't‑miss tweets and more from Block­works Research's Dai­ly Debrief.
Can't wait? Get our news the fastest way pos­si­ble. Join us on Telegram and fol­low us on Google News.
---