Banking Crisis Persists, NYC Limits Deposits for These 2 Banks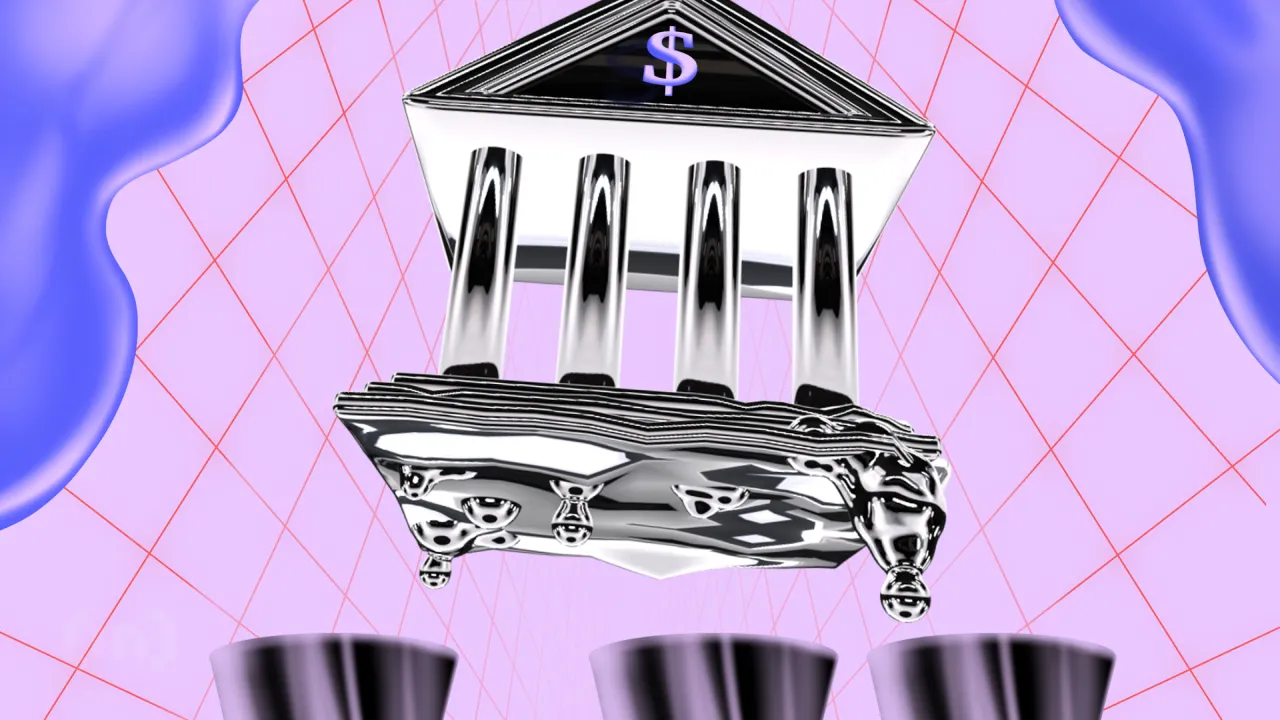 The New York City Bank­ing Com­mis­sion has decid­ed to lim­it deposits for two banks as the U.S. bank­ing cri­sis deep­ens. Can Bit­coin 'fix this?'
On May 25, the New York City Comp­trol­ler, the City May­or, and the Depart­ment of Finance vot­ed to lim­it deposits at Cap­i­tal One and KeyBank.
The move comes after the banks "failed to sub­mit required plans demon­strat­ing their efforts to root out dis­crim­i­na­tion," accord­ing to the Comptroller.
It is the lat­est blow to the U.S. bank­ing sys­tem, which has been under immense pres­sure this year.
New York City Banking Crackdown
In addi­tion to the crack­down on these two banks, three oth­ers were vot­ed against. New York City Comp­trol­ler Brad Lan­der vot­ed against des­ig­nat­ing Inter­na­tion­al Finance Bank, PNC Bank, and Wells Far­go from hold­ing pub­lic funds.
"Banks seek­ing to do busi­ness with New York City must demon­strate that they will be respon­si­ble man­agers of pub­lic funds and respon­si­ble actors in our com­mu­ni­ties," he said.
Five banks had failed to com­ply with New York City Bank­ing Commission's strin­gent reg­u­la­tions. How­ev­er, the Com­mis­sion did approve 26 oth­er depos­i­to­ry banks in the state for two years.
Banks must file cer­tifi­cates con­cern­ing their poli­cies of non-dis­crim­i­na­tion in hir­ing, pro­mo­tion, and deliv­ery of bank­ing ser­vices to oper­ate in New York.
More­over, the two banks with frozen deposits were not small fry. Cap­i­tal One held $7.2 mil­lion in City deposits at the end of April across 108 accounts. Key­Bank held $10 mil­lion in City deposits at the end of April.
This year's col­laps­es of Sil­i­con Val­ley Bank (SVB), Sig­na­ture Bank, and First Repub­lic Bank have roiled the bank­ing sec­tor. The Fed­er­al Reserve respond­ed with emer­gency loans to dis­tressed banks, hint­ing that rate hikes could be over soon.
There are rum­blings that two more U.S. banks, PacWest and West­ern Alliance, might be the next to fall.
Fur­ther­more, America's largest bank, JP Mor­gan Chase, is slash­ing around a thou­sand jobs at First Repub­lic Bank after buy­ing the failed firm this month.
Research also sug­gests that as many as half of the banks in Amer­i­ca could be insol­vent.
Is Bitcoin The Answer?
Cryp­to pro­po­nents will argue that Bit­coin is the solu­tion to all of this bank­ing bunkum. How­ev­er, it still relies on fiat on and off-ramps, which means involv­ing banks.
For this rea­son, most retail banks and near­ly every cen­tral bank are against Bit­coin and cryp­to. It was spawned from the 2008 bank-induced finan­cial cri­sis and remains the biggest threat to banks.
Disclaimer
In adher­ence to the Trust Project guide­lines, BeIn­Cryp­to is com­mit­ted to unbi­ased, trans­par­ent report­ing. This news arti­cle aims to pro­vide accu­rate, time­ly infor­ma­tion. How­ev­er, read­ers are advised to ver­i­fy facts inde­pen­dent­ly and con­sult with a pro­fes­sion­al before mak­ing any deci­sions based on this content.