Arbitrum (ARB) Discord Compromised: How to Avoid Scam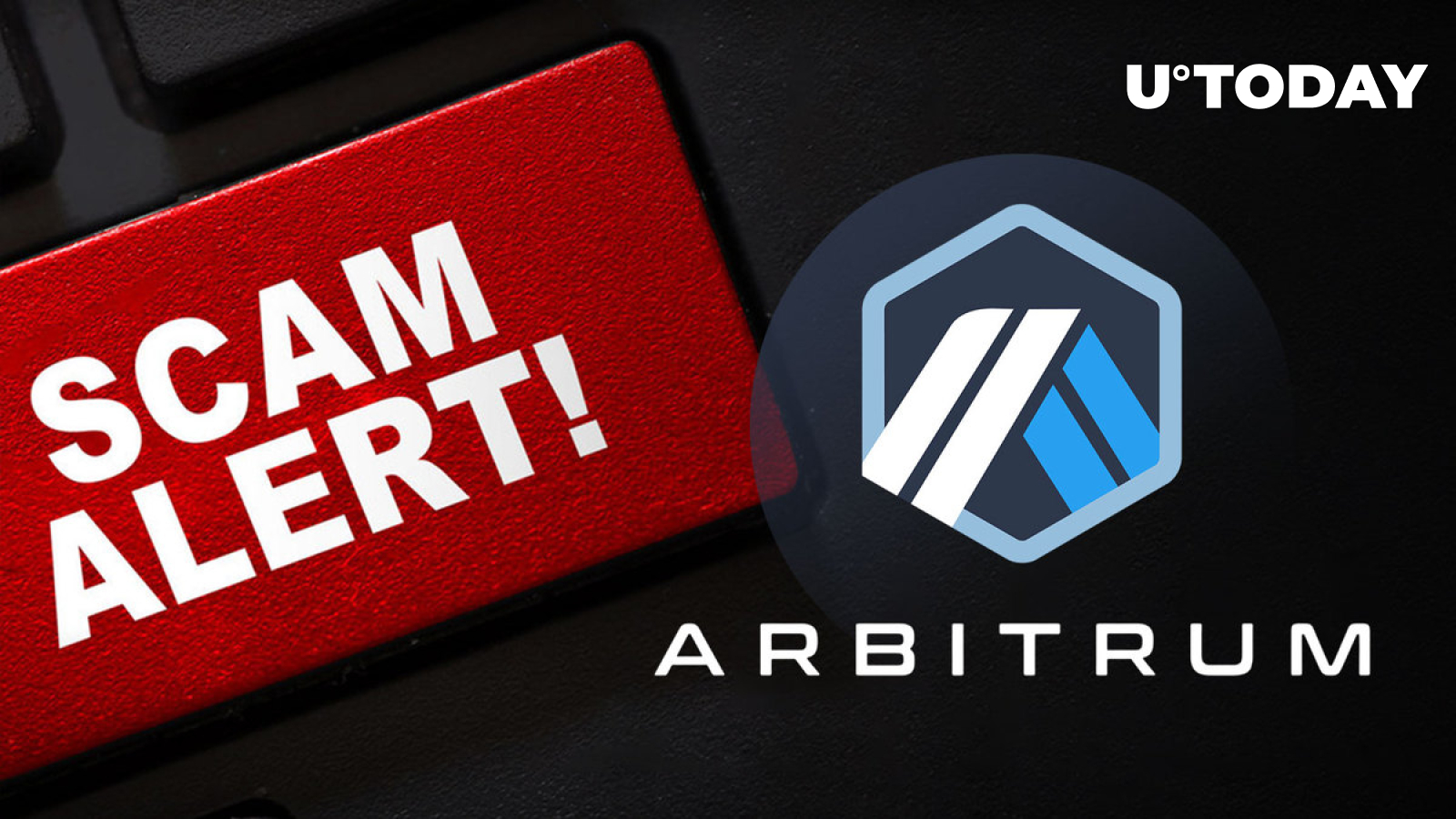 Vladislav Sopov
Arbi­trum (ARB), dom­i­nant Ethereum (ETH) L2 scaler has its Dis­cord chan­nel attacked by malefactors
Two days after the much-antic­i­pat­ed dis­tri­b­u­tion of Arbi­trum (ARB) tokens for ear­ly users and Arbi­trum-based decen­tral­ized autonomous orga­ni­za­tions (DAOs), scam­mers man­aged to com­pro­mise one of the chan­nels of Arbi­trum's Dis­cord server.
Beware: No, there are no plans for additional ARB airdrop
Today, on March 25, 2023, anony­mous trad­er and MEV enthu­si­ast who goes by @j_copperthwaite on Twit­ter shared a screen­shot of Arbi­trum's (ARB) Dis­cord chan­nel. Male­fac­tors gained access to it and post­ed a fake air­drop announcement.
Arbi­trum Dis­cord has been com­pro­mised
Do not click this link in the arbi­trum dis­cord, it is not legit! pic.twitter.com/ddXeRGq1mf

— coppers‑j (@j_copperthwaite) March 25, 2023
As per this announce­ment, the team of Arbi­trum (ARB) alleged­ly revealed that some require­ments were not met dur­ing the March 23 air­drop. As such, the scam­mers said, a deci­sion was made to orga­nize an extra air­drop to allow all affect­ed Arbi­trum (ARB) user to "reclaim" their bonus­es and rewards.
The fraud­sters stat­ed that the addi­tion­al air­drop can only be accessed by the link they shared. They used the name of the orig­i­nal Arbi­trum (ARB) ecosys­tem main domain name but changed one letter.
Users were asked to check their eli­gi­bil­i­ty by sign­ing a mes­sage. Obvi­ous­ly, it was a phish­ing link designed to steal seed phras­es and drain funds from Arbi­trum (ARB) wallets.
As cov­ered by U.Today pre­vi­ous­ly, the Arbi­trum (ARB) air­drop was crit­i­cized by ana­lysts and researchers for poor Sybil pro­tec­tion. Also, a num­ber of scam­mers man­aged to exploit the "van­i­ty address­es" vul­ner­a­bil­i­ty to claim ARB tokens.
Dozens of airdrop scams promoted on Twitter
Short­ly after the alert by @j_copperthwaite, Arbi­trum (ARB) com­mu­ni­ty man­ag­er Chur­ro 808 addressed the scam cam­paign. He said that it only affect­ed the devel­op­ers' chan­nel with tech­ni­cal updates and was mit­i­gat­ed promptly:
Dev announce­ment chan­nel was the only chan­nel hacked but it's fixed now
Unfor­tu­nate­ly, this is not the only way scam­mers are exploit­ing the inter­est in air­drops. There are numer­ous web­sites pro­mot­ed on Twit­ter that are invit­ing cryp­to own­ers to claim "extra" or "spe­cial" Arbi­trum (ARB) tokens. All of them are bla­tant scams: there are no plans for new air­drops as 1.16 bil­lion ARB tokens are already distributed.
Besides that, a num­ber of scams are run­ning to pro­mote fake air­drops of zkSync tokens, which are not live yet. Mean­while, the prospects of the token's release were not even men­tioned by rep­re­sen­ta­tives of Mat­ter Labs, zkSync's cre­ator, in yes­ter­day's Era main­net alpha introduction.