XRP Potentially Builds up Foundation Above Important Price Level: Details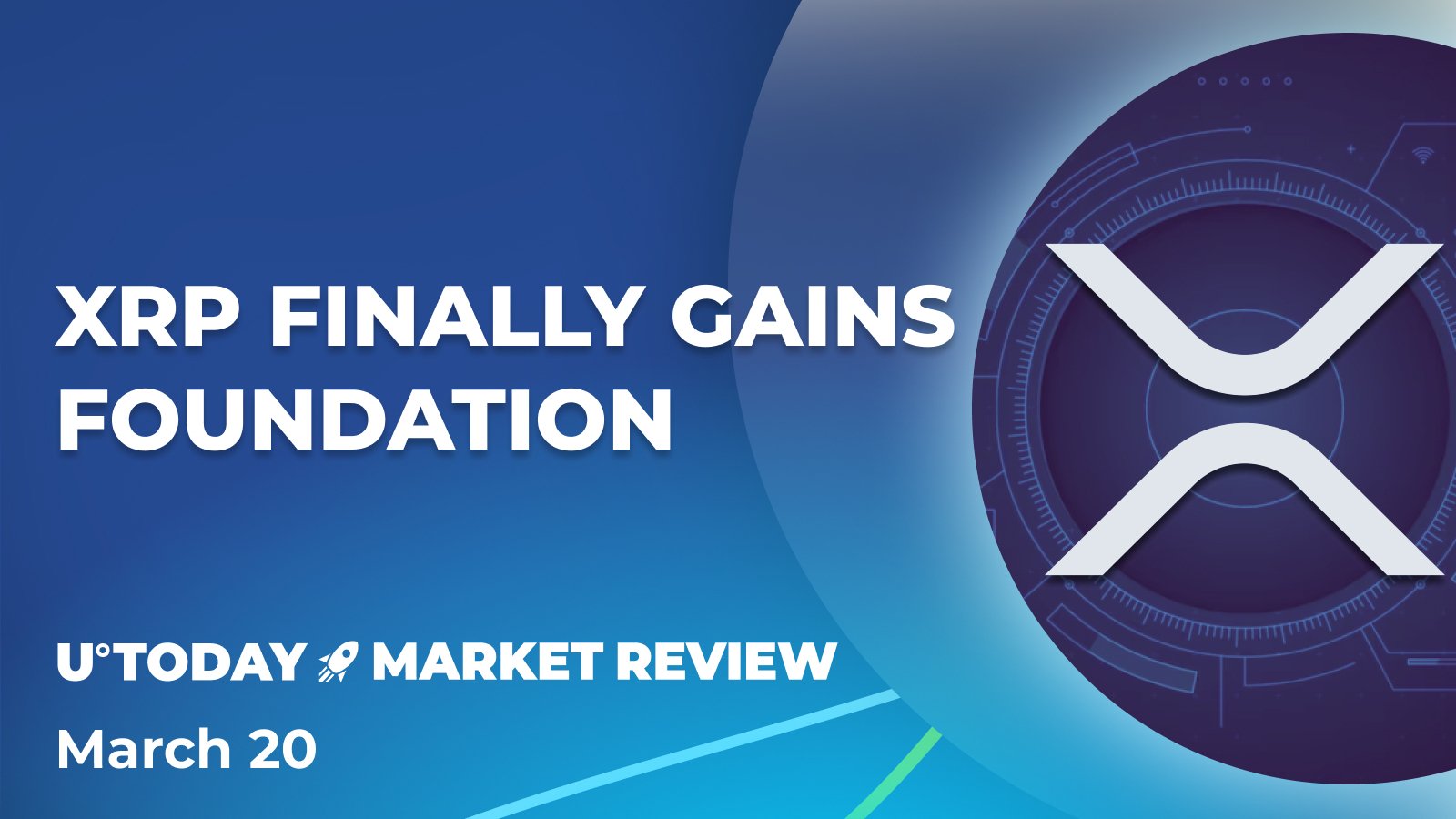 In a sur­pris­ing turn of events, XRP has final­ly bro­ken through the local resis­tance lev­el that has been hold­ing it down for the past 53 days. This new devel­op­ment could poten­tial­ly pave the way for the dig­i­tal asset to gain sol­id ground and move upward, pro­vid­ed mar­ket sen­ti­ment remains positive.
Down­ward price chan­nels, such as the one XRP had been trapped in, occur when an asset's price moves with­in a nar­row­ing range marked by low­er highs and low­er lows. This pat­tern tends to exert down­ward pres­sure on the asset's val­ue, mak­ing it dif­fi­cult for it to break free and enter a new growth phase. How­ev­er, once the price breaks through the upper bound­ary of the chan­nel, it often sig­nals a poten­tial trend rever­sal and the start of a bull­ish rally.
The fact that XRP has final­ly man­aged to break through the local resis­tance lev­el is a pos­i­tive indi­ca­tor for its short-term price per­for­mance. This could lead to fur­ther price appre­ci­a­tion if over­all mar­ket sen­ti­ment sup­ports bull­ish momentum.
Sev­er­al fac­tors could poten­tial­ly con­tribute to XRP's upward move­ment. For instance, Rip­ple's ongo­ing efforts to enhance its pay­ment solu­tions and expand its glob­al reach have been instru­men­tal in bol­ster­ing investor con­fi­dence in the project. Addi­tion­al­ly, pos­i­tive news regard­ing the ongo­ing legal bat­tle between Rip­ple and the U.S. Secu­ri­ties and Exchange Com­mis­sion (SEC) may also have a pos­i­tive impact on XRP's mar­ket performance.
SHIB whales not helping
Shi­ba Inu (SHIB) has late­ly been under­per­form­ing in terms of price, despite the over­all growth of its ecosys­tem. Inter­est­ing­ly, a sig­nif­i­cant 68% of the total SHIB sup­ply is con­trolled by whales, rais­ing ques­tions about their pos­si­ble impact on the token's dis­ap­point­ing performance.
As the Shi­ba Inu ecosys­tem con­tin­ues to expand, many have expect­ed the meme coin's price to show a pos­i­tive trend. How­ev­er, the recent price per­for­mance has been lack­lus­ter, with some attribut­ing this to the sub­stan­tial per­cent­age of the total sup­ply being held by whales.
Whales, or large investors with sub­stan­tial hold­ings, can influ­ence the mar­ket by mak­ing sig­nif­i­cant trades. In the case of Shi­ba Inu, the mas­sive con­cen­tra­tion of wealth in the hands of a few indi­vid­u­als may be pre­vent­ing the price from ris­ing as anticipated.
One pos­si­bil­i­ty is that the whales are hold­ing onto their SHIB sup­ply, wait­ing for a more oppor­tune moment to sell or trade their tokens. This could be pre­vent­ing the price from ris­ing in the short term, as whales are not active­ly par­tic­i­pat­ing in the mar­ket. Addi­tion­al­ly, the pres­ence of these large investors may deter small­er traders from enter­ing the mar­ket, fear­ing poten­tial price manip­u­la­tion or a sud­den sell-off.
Solana finally back
Solana has been mak­ing a big come­back on the mar­ket, with the price of its native cryp­tocur­ren­cy, SOL, reach­ing $23 — a lev­el not seen in near­ly a month. This impres­sive resur­gence occurs despite the total val­ue locked (TVL) with­in a net­work show­ing signs of stagnation.
While many oth­er cryp­tocur­ren­cies have been expe­ri­enc­ing growth in tan­dem with the over­all expan­sion of the DeFi sec­tor, Solana's sit­u­a­tion appears to be unique. The TVL of the net­work, which serves as an indi­ca­tor of the adop­tion of DeFi appli­ca­tions, has been rel­a­tive­ly stag­nant. Yet, the SOL token con­tin­ues to gain val­ue, sug­gest­ing that oth­er fac­tors may be influ­enc­ing its recent price rally.