New York Community Bancorp to assume Signature Bank deposits, FDIC says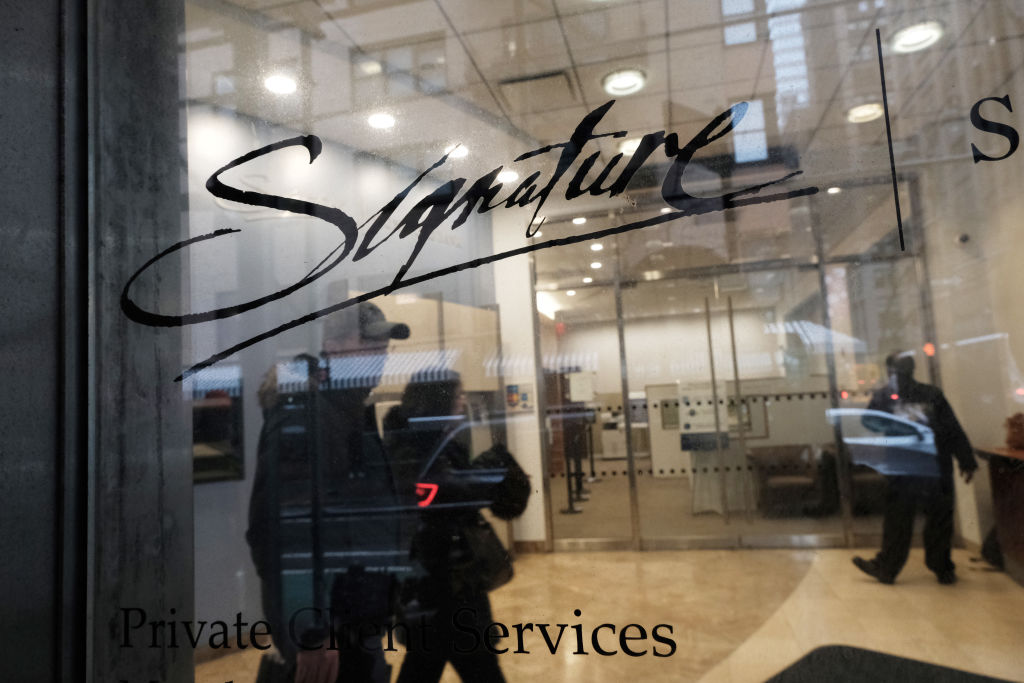 A unit of New York-based New York Com­mu­ni­ty Ban­corp has agreed to pur­chase and assume all deposits and cer­tain loan port­fo­lios of Sig­na­ture Bridge Bank, which was cre­at­ed last week by the Fed­er­al Deposit Insur­ance Cor­po­ra­tion (FDIC) to replace failed Sig­na­ture Bank, the agency said on Sun­day.
See relat­ed arti­cle: Circle's Dis­parte speaks on de-risk­ing cryp­to from bank­ing risks
Fast facts
Start­ing on Mon­day, the 40 for­mer branch­es of Sig­na­ture Bank will oper­ate under Flagstar Bank, a sub­sidiary of New York Com­mu­ni­ty Ban­corp, accord­ing to the statement.
The deal, how­ev­er, did not include the US$4 bil­lion deposits relat­ed to Sig­na­ture Bank's dig­i­tal bank­ing busi­ness and the FDIC will con­tin­ue pro­vid­ing access to these deposits to the bank's cus­tomers with accounts linked to the dig­i­tal bank­ing business.
The pur­chase agree­ment came after U.S. reg­u­la­tors closed down Sig­na­ture Bank on March 12 with the FDIC tak­ing over the lender.
The fall of Sig­na­ture Bank fol­lowed the col­lapse of Cal­i­for­nia-based and cryp­to-linked bank Sil­ver­gate Cap­i­tal ear­li­er this month and the March 12 clo­sure of Sil­i­con Val­ley Bank, which at one point caused Circle's USDC sta­ble­coin to lose its peg to the U.S. dollar.
In an inter­view with Forkast last week, Cir­cle Chief Strat­e­gy Offi­cer Dante Dis­parte said the recent U.S. banks fall­out is a "stress test" for both tra­di­tion­al finance and dig­i­tal assets, but "to weath­er the storm side by side is a pow­er­ful opportunity."
See relat­ed arti­cle: Who should be held respon­si­ble for the Sil­ver­gate Bank and SVB crises?