Altcoin narrative for next week as Bitcoin price shows exhaustion signs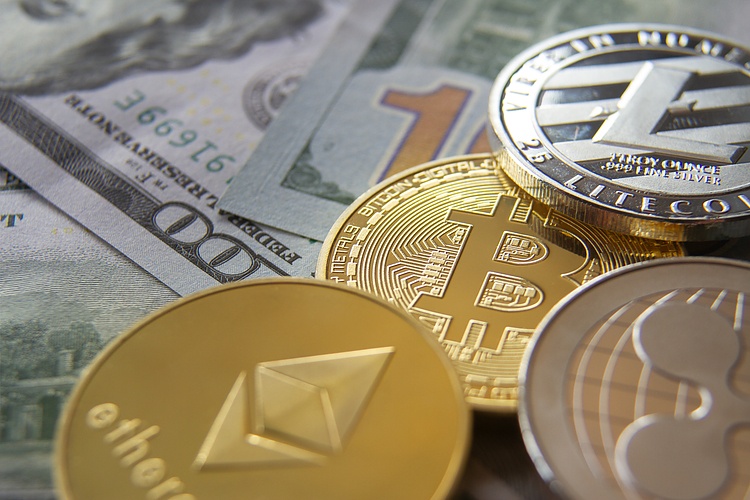 Share:

Alt­coins have most­ly tak­en a back­seat after an explo­sive move in Bit­coin price in the last few weeks.
If BTC takes a breather, it will pro­vide alt­coins, with the right nar­ra­tive, a chance to rally.
With the Game Devel­op­ers Con­fer­ence start­ing next week, gam­ing tokens could have an inher­ent advan­tage over oth­er alts.
Alt­coins have most­ly tak­en a break as investors focus on Bit­coin (BTC) as the Bank­ing Cri­sis becomes severe. This has caused cap­i­tal to flow most­ly into BTC and sta­ble­coins like Teth­er (USDT) and True USD (TUSD) since they're rel­a­tive­ly more sta­ble as com­pared to altcoins.
How­ev­er, this nar­ra­tive could change soon due to two rea­sons — Bit­coin tak­ing a back­seat and the Game Devel­op­ers Con­fer­ence (GDC).
Also Read: Why Teth­er (USDT) and TrueUSD (TUSD) whales are key for cryp­to bull rally?
Gaming ecosystem to see a huge influx of capital soon
For investors that pur­chased Bit­coin in March, the total gains sit around 17.38%. While major alt­coins like Ethereum (ETH), Binance Coin (BNB), Fan­tom (FTM), Cos­mos (ATOM) etc., are still play­ing catch up, as seen in the chart below.
BTC vs. Alt­coin per­for­mance chart
With the GDC set to hap­pen between March 20 and 24, the nar­ra­tive seems to be already set and in action, as some alt­coins have already pumped more than BTC. The gam­ing sec­tor for cryp­tocur­ren­cies con­sti­tutes $12 bil­lion in mar­ket cap­i­tal­iza­tion and includes pop­u­lar alt­coins like The Sand­box (SAND), ApeCoin (APE), Gala (GALA), Axie Infin­i­ty (AXS) and so on.
Here's what the last two weeks' per­for­mance of gam­ing tokens looks like com­pared to Bit­coin. The chart below clear­ly shows that this cat­e­go­ry of tokens is see­ing a huge inter­est in demand.
BTC vs. Alt­coin per­for­mance chart
Here are some of the blue-chip gam­ing coins that investors can focus on in the com­ing weeks.
APE
GALA
GMT
MANA
AXS
SAND
MAGIC
The sec­ond major rea­son why alt­coins are like­ly to pump is because of the sell sig­nal spot­ted in Bit­coin price. As BTC takes a breather and pulls back, the prof­its will like­ly rotate into alt­coins, pro­vid­ing alt­coins a chance to flour­ish. While alts like­ly to pump in gen­er­al, the gam­ing cat­e­go­ry will see a huge pump because of the GDC.
Read more on what to expect for Bit­coin price next week here: Bit­coin price to take a breather as mid­size US banks request Fed to insure deposits for two years