Feds charge exiled Chinese billionaire over crypto fraud • The Register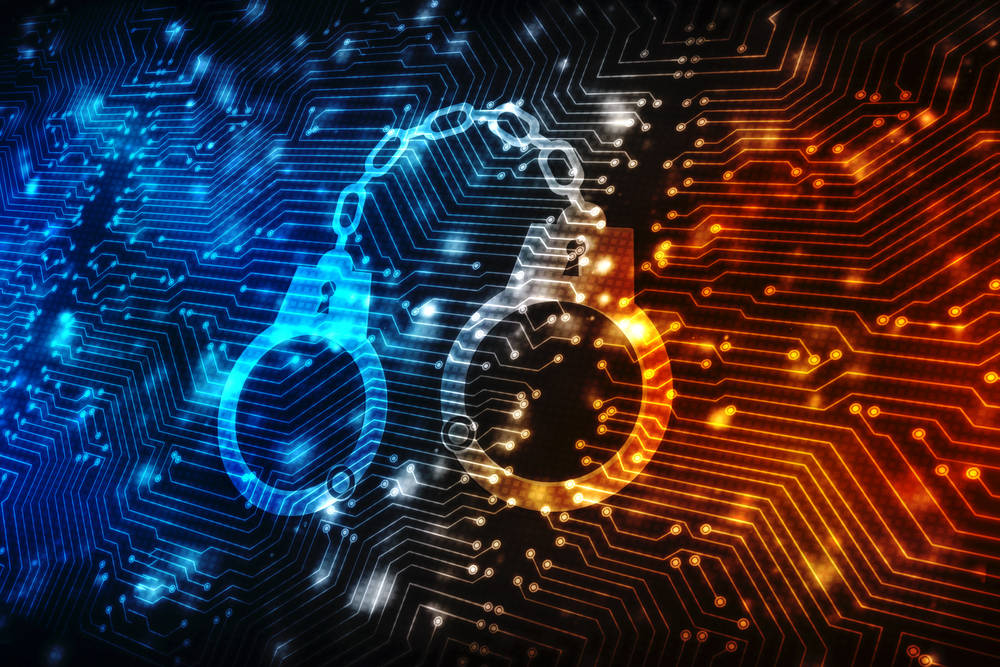 Meet the newest mem­ber of the cryp­to rogues' gallery: Ho Wan Kwok, aka Guo Wen­gui, aka Miles Guo, whom the US Depart­ment of Jus­tice on Wednes­day arrest­ed over what inves­ti­ga­tors have described as a "sprawl­ing and com­plex scheme … to solic­it invest­ments in var­i­ous enti­ties and pro­grams through false state­ments and rep­re­sen­ta­tions to hun­dreds of thou­sands of Kwok's online followers."
Kwok/Guo has a fas­ci­nat­ing back sto­ry. Born in Chi­na, he became a prop­er­ty entre­pre­neur and was rat­ed as a bil­lion­aire. He left Chi­na in 2014 as mul­ti­ple con­tro­ver­sies swirled around his inter­ests and actions, and by 2017 he was res­i­dent in New York and became a stri­dent crit­ic of the Chi­nese gov­ern­ment, cir­cu­lat­ing vivid the­o­ries about his trou­bles and Bei­jing's role in them.
His posi­tion appears to have annoyed Bei­jing: think tank the Aus­tralian Strate­gic Pol­i­cy Insti­tute detect­ed a state-backed mis­in­for­ma­tion cam­paign depict­ing him as "cor­rupt and not to be trusted."
While liv­ing in the US, Guo made a new friend: Steve Ban­non, the right-wing provo­ca­teur who served as CEO of Don­ald Trump's first cam­paign for elec­tion as US pres­i­dent and lat­er became a senior White House coun­sel. Guo was a fer­vent defend­er of Trum­p­Land on social media, became a mem­ber of Trump's pri­vate club, Mar-a-Lago, and sup­port­ed ven­tures in which Ban­non was involved.
When Ban­non was arrest­ed in 2020 on charges of fraud he was on Guo's yacht.
Guo also sought investors in oth­er enter­pris­es, and those efforts are the source of the Depart­ment of Jus­tice's beef.
One of Guo's oper­a­tions was called Himalaya Exchange. The DoJ states the Exchange offered "a pur­port­ed sta­ble­coin called the Himalaya Dol­lar … and a trad­ing coin called Himalaya Coin" and that Himalaya Exchange promised investors that if the val­ue of the coin fell it would cov­er any losses.
Those promis­es were clear­ly a fic­tion, but Himalaya Exchange nonethe­less man­aged to raise around $262 mil­lion from investors – many of them lured by mis­in­for­ma­tion on Guo's social media accounts.
Himalaya Exchange lat­er con­duct­ed labyrinthine trans­ac­tions that appear to have been aimed at lin­ing the pock­ets of Guo and his associates.
Which is why the DoJ on Wednes­day charged Guo and pals with a dozen charges relat­ed to wire fraud, secu­ri­ties fraud, bank fraud, and mon­ey laun­der­ing charges. The feds also revealed that they had seized around $634 mil­lion from bank accounts linked to Guo and pals.
"We allege that Guo was a ser­i­al fraud­ster, who raised more than $850 mil­lion by promis­ing investors out­sized returns on pur­port­ed cryp­to, tech­nol­o­gy and lux­u­ry good invest­ment oppor­tu­ni­ties," stat­ed Gur­bir S. Gre­w­al, direc­tor of the US Secu­ri­ties and Exchange Com­mis­sion's Divi­sion of Enforcement.
"In real­i­ty, Guo took advan­tage of the hype and allure sur­round­ing cryp­to and oth­er invest­ments to vic­tim­ize thou­sands and fund his and his fam­i­ly's lav­ish lifestyle."
Just how Guo will defend him­self is anyone's guess. In Feb­ru­ary he filed for bank­rupt­cy, claim­ing assets of under $100,000 and lia­bil­i­ties some­where between $100 mil­lion and $500 million. ®