Ripple, XDC Network, and cardano are three altcoins that are non-correlated to bitcoin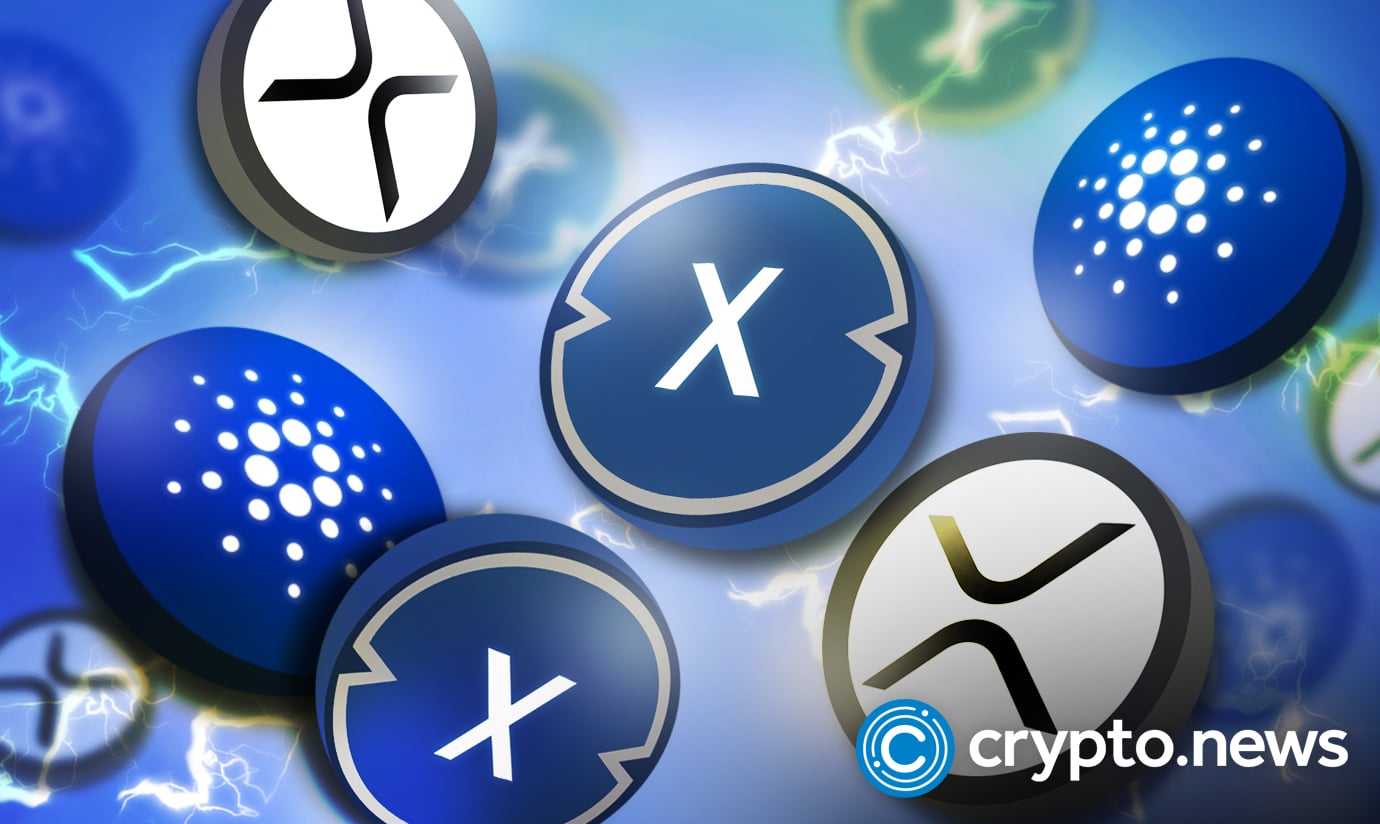 With the cryp­tocur­ren­cy mar­ket becom­ing increas­ing­ly com­pet­i­tive, investors are always look­ing for ways to diver­si­fy their port­fo­lios. One strat­e­gy is to gain expo­sure in non-cor­re­lat­ed altcoins.
We will explore the poten­tial ben­e­fits of hold­ing Rip­ple (XRP), XDC Net­work, and car­dano (ADA). These three alt­coins are non-cor­re­lat­ed to bit­coin (BTC) . We will also ana­lyze their fea­tures, poten­tial returns, and more.
Bit­coin is the largest and old­est cryp­tocur­ren­cy and remains high­ly influ­en­tial on the rest of the mar­ket. Rip­ple, XDC Net­work, and Car­dano are all non-cor­re­lat­ed alt­coins, mean­ing their per­for­mance is not depen­dent on Bitcoin's mar­ket move­ments. This fea­ture makes them attrac­tive to those who want to diver­si­fy their cryp­tocur­ren­cy portfolios.
Bit­coin's price move­ments can direct­ly influ­ence alt­coins, some­times pos­i­tive­ly influ­enc­ing their val­u­a­tion. How­ev­er, his­tor­i­cal data shows that XRP, XDC, and ADA exist inde­pen­dent­ly. They are less close­ly linked to Bit­coin than oth­er altcoins.
Gain­ing expo­sure in these coins can pro­tect against bitcoin's volatil­i­ty while also offer­ing poten­tial gains should BTC con­tin­ue rallying.
Due to their non-cor­re­la­tion and volatil­i­ty, these three alt­coins tend to yield more than BTC over the long term, giv­en the right con­di­tions and strategies.
The XDC Network's under­ly­ing tech­nol­o­gy and grow­ing ecosys­tem makes it reli­able. XDC Network's con­sen­sus algo­rithm, XDPOS 2.0, is secure and ener­gy effi­cient, mak­ing it an option for traders who want to diver­si­fy their port­fo­lios. The plat­form has con­sis­tent­ly weath­ered the volatil­i­ty that comes with BTC and oth­er major alt­coins like XRP, out­per­form­ing them despite mar­ket down­turns. As the XDC Net­work devel­ops new fea­tures and gains adop­tion, investors can cap­i­tal­ize on the coin's long-term potential.
Rip­ple, XDC Net­work, and Car­dano also share sev­er­al char­ac­ter­is­tics, such as low trans­ac­tion fees, high scal­a­bil­i­ty, and secure protocols.
The XDC Net­work, unlike Rip­ple and Car­dano, uses the XDPOS con­sen­sus mech­a­nism, which is more effi­cient and secure than proof-of-work algo­rithms. XDC Net­work also has a lay­ered archi­tec­ture that fea­tures dis­tinct lay­ers for con­trol and data pro­cess­ing, mak­ing XDC Net­work more ener­gy effi­cient than Bitcoin.
Comparing XDC Network to Bitcoin and Other Altcoins: exploring the benefits of Ripple, Cardano, and XDC Network
Bit­coin has pri­mar­i­ly been used as a means of pay­ment and does not facil­i­tate invest­ments in the same way that Rip­ple, Car­dano, and XDC Net­work do. Rip­ple can quick­ly move funds across bor­ders instan­ta­neous­ly and cheap­ly while pro­vid­ing users with pri­va­cy. The XDC Net­work allows users to cre­ate real-world tok­enized assets. Rip­ple and Car­dano also have blockchain-based tech­nolo­gies which sup­port smart con­tracts, enabling users to make secure trans­ac­tions across networks.
All three of these alt­coins pro­vide var­i­ous ben­e­fits that Bit­coin can­not offer, includ­ing being ener­gy-effi­cient, and cost-effec­tive. Ulti­mate­ly, Bit­coin remains pop­u­lar among users due to its ease of use and con­ve­nience. How­ev­er, gain­ing expo­sure in XRP, ADA, or XDC can be more rewarding.
Conclusion
Invest­ing in non-cor­re­lat­ed alt­coins can help diver­si­fy your cryp­tocur­ren­cy port­fo­lio. Users who gain expo­sure to XRP, XDC, and ADA may ben­e­fit from the respec­tive platform's fea­tures and, pos­si­bly, post returns from their coins in the long haul.
Nonethe­less, it is essen­tial to con­duct thor­ough research before invest­ing in any of these alt­coins and ensure you under­stand the risks involved. If used cor­rect­ly, these alt­coins can pro­vide a sol­id foun­da­tion for your invest­ment strategy.
Dis­clo­sure: This con­tent is pro­vid­ed by a third par­ty. crypto.news does not endorse any prod­uct men­tioned on this page. Users must do their own research before tak­ing any actions relat­ed to the company.