Here's Why This Rare CryptoPunk NFT Just Sold For $142,519 In ETH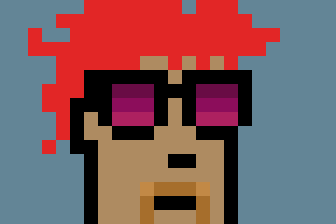 Cryp­toP­unks are a gen­er­a­tive art col­lec­tion, and one of the first ever appli­ca­tions of NFTs for dig­i­tal art. There are only 10,000 Punks in exis­tence, and some of them are thought to be lost forever.
What hap­pened: Cryp­toP­unk #9239 just sold for 87.95 ETH ETH/USD ($142,519 USD). The val­ue of Cryp­toP­unks is typ­i­cal­ly deter­mined by Punk's attrib­ut­es, with the hood­ie, beanie, and pilot hel­met traits being the most cov­et­ed. Oth­er species of Punks (Zom­bies, Apes and Aliens) are incred­i­bly rare and also sell for a premium.
Here are a list of its attrib­ut­es and how many oth­er Punks have the same trait:
Acces­so­ry: 3 Attrib­ut­es (4,122)
Acces­so­ry: Crazy Hair (414)
Type: Male (6,039)
Acces­so­ry: Big Shades (535)
Acces­so­ry: Han­dle­bars (263)
Why it Mat­ters: Cryp­top­unks are the ulti­mate rook­ie card for NFT col­lec­tors. Cryp­toP­unks have earned huge influ­ence in 2021, with dozens of Celebri­ties proud­ly show­ing off their punk own­er­ship on Twit­ter. Cryp­top­unk sales are a lead­ing indi­ca­tor for the rest of the NFT mar­ket, and go to show that some are will­ing to spend seri­ous coin on blockchain based art.
Price Action: Ethereum is cur­rent­ly trad­ing at $1,621.94, down 0.84% over the past 24 hours.
See Also: NFT Release Cal­en­dar and Best NFT Projects of 2021
Data pro­vid­ed by OpenSea.
Check­out the full cryp­top­unk collection
You can learn more about this NFT here.
This arti­cle was gen­er­at­ed by Ben­zin­ga's auto­mat­ed con­tent engine and reviewed by an editor.