Bitcoin (BTC) Hater Peter Schiff Claims Crypto Investors Should Cash Out After 30% Rally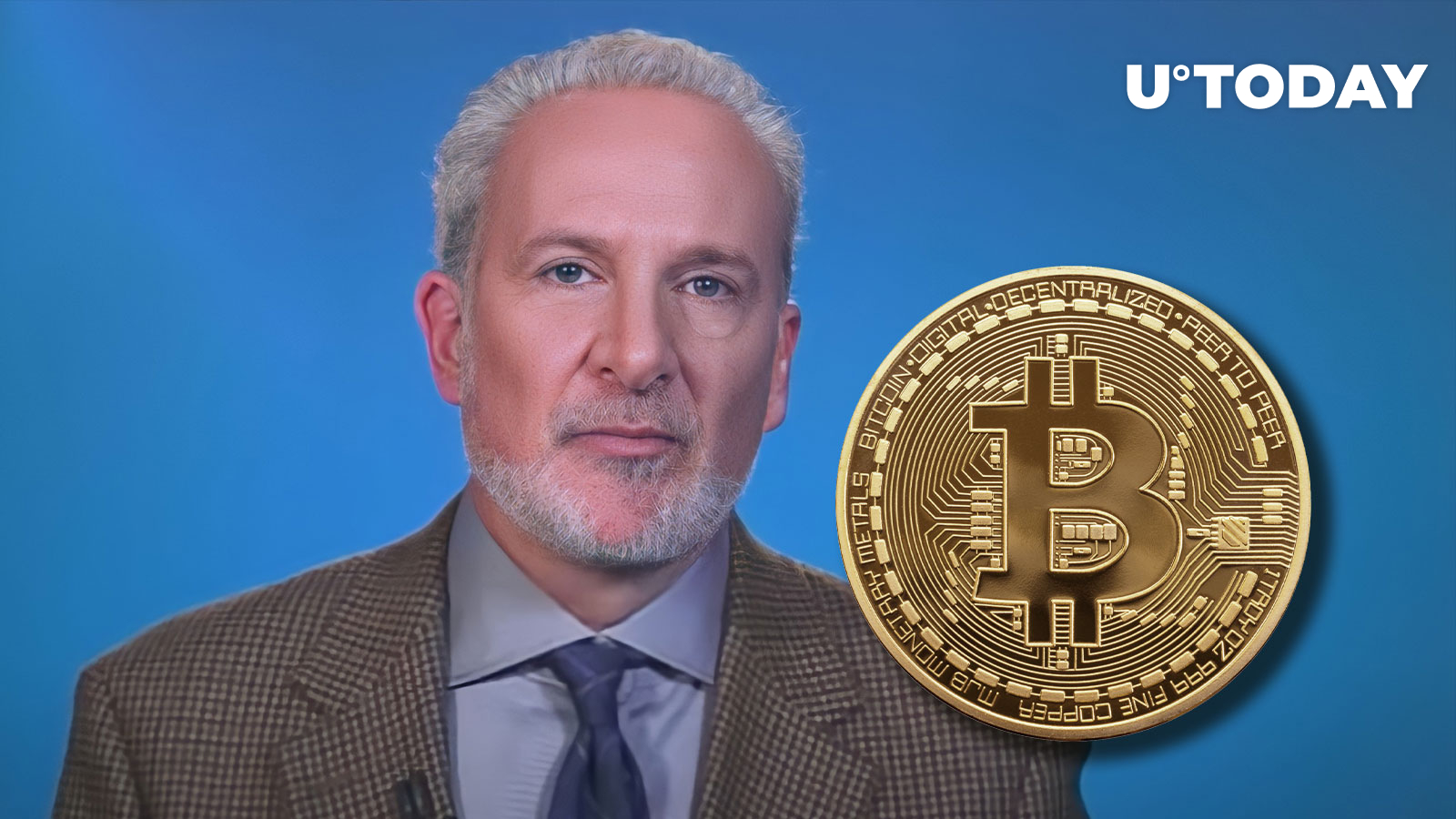 Alex Dovb­nya
Peter Schiff has sug­gest­ed that investors should sell Bit­coin (BTC) after an impres­sive rally
In a recent Twit­ter thread, gold bug Peter Schiff sug­gest­ed that cryp­tocur­ren­cy investors should sell their Bit­coin hold­ings after a 30% ral­ly in January.
The renowned econ­o­mist has been vocal in his crit­i­cism of Bit­coin and oth­er cryp­tocur­ren­cies over the years. He believes that Bit­coin is lit­tle more than a spec­u­la­tive asset with­out any real under­ly­ing val­ue and that the cryp­tocur­ren­cy is doomed to fail.
Schiff also argues that Bit­coin is not real mon­ey since it can­not be reli­ably used as a store of val­ue giv­en its extreme volatil­i­ty and inabil­i­ty to hold its worth over time. Ulti­mate­ly, he sees cryp­tocur­ren­cies as noth­ing more than an elab­o­rate Ponzi scheme with the poten­tial to wreak hav­oc on glob­al economies.
How­ev­er, while he's stick­ing to his guns on this issue, Schif­f's price pre­dic­tions have been off. One pos­si­ble expla­na­tion for this dis­crep­an­cy is that the gold bug's pre­dic­tions are root­ed in his per­son­al beliefs rather than being based on sol­id evi­dence or research.
Schif­f's Bit­coin price pre­dic­tions have been large­ly inac­cu­rate in the past. Despite this, he con­tin­ues to claim that Bit­coin is an unsus­tain­able bub­ble due to its volatil­i­ty and its reliance on spec­u­la­tion for growth.
Only time will tell whether his long-term pre­dic­tions will prove to be any more accu­rate than his pre­vi­ous attempts at pre­dict­ing the cryp­tocur­ren­cy's future performance.
How­ev­er, it is clear that Schif­f's record of fore­cast­ing Bit­coin price move­ments must be observed with cau­tion if one wish­es to make an informed deci­sion based on his assumptions.
The largest cryp­tocur­ren­cy is cur­rent­ly sit­ting slight­ly above the $23,000 level.