Are DeFi Degens in Good Hands? Insurance Companies Want to Help
January 25, 2023
Alex Rustok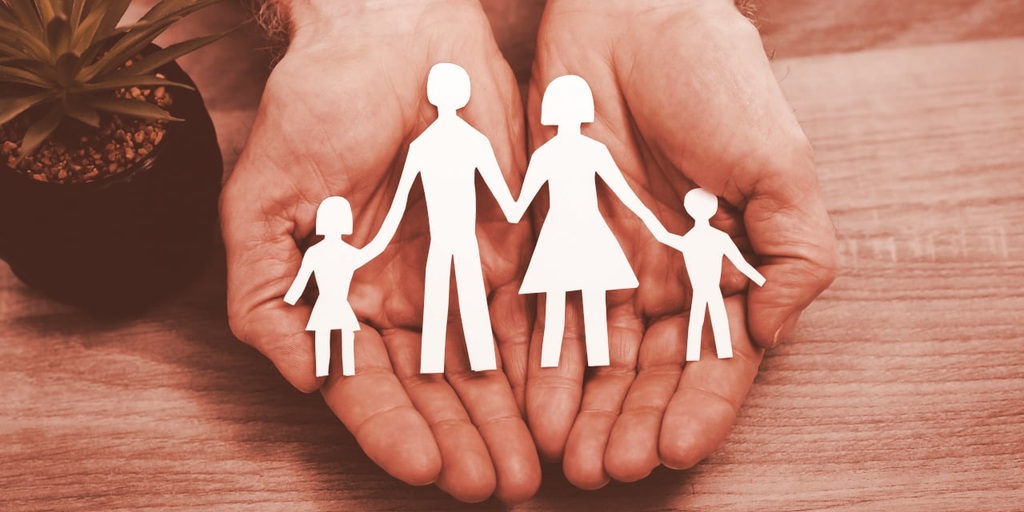 Dis­tressed cryp­to mar­kets might final­ly give DeFi insur­ance a chance to flour­ish, but only if it can over­come some headwinds.
At the moment, less than 1% of all the assets in the $47 bil­lion DeFi ecosys­tem are cov­ered by a pol­i­cy that'll help replace them after a hack or code error. That was also true last June, in the after­math of Ter­ra Luna's algo­rith­mic sta­ble­coin, Ter­raUSD, los­ing its peg and wip­ing out $40 bil­lion in the process. For the rest of the year, and arguably even now, the effects of that black swan event worked their way through the indus­try, tak­ing down oth­er companies.
In its wake, tens of mil­lions of dol­lars worth of DeFi insur­ance claims were filed as users tried to recoup their loss­es. Rough­ly 68% of the claims filed since June have been paid. Now that the com­pa­nies sell­ing DeFi cov­er, the pre­ferred term in the indus­try for this type of insur­ance, have sur­vived their bap­tism by fire, they're opti­mistic about keep­ing the momen­tum going.
"DeFi cov­er" is a catch-all term for insur­ance that cov­ers blockchain-relat­ed activ­i­ty. It uses the same basic prin­ci­ples as tra­di­tion­al insur­ance: Pol­i­cy­hold­ers pay a pre­mi­um and receive a pay­out if and when they file a claim for a cov­ered event. Those events are where the prod­ucts real­ly depart from tra­di­tion­al insur­ance: sta­ble­coins los­ing their peg, cryp­to assets being stuck on a plat­form, hacks, or code errors caus­ing smart con­tracts to behave erratically.
How and how quick­ly pay­outs hap­pen can vary.
For some­thing like a sta­ble­coin los­ing its peg, such as when a coin designed to hold a val­ue of $1 sud­den­ly drops below that mark, these tools can send pay­ment to a pol­i­cy­hold­er as soon as it detects that the sta­ble­coin has dropped 5% or more below the val­ue of its tar­get asset. In oth­er cas­es, like cus­tomer funds get­ting stuck on a company's plat­form, there's usu­al­ly a 90-day wait­ing peri­od before claims can be filed. For those, humans usu­al­ly get involved to assess which ones are valid.
Despite all the par­al­lels, DeFi cov­er has to con­tend with the fact that the insur­ance indus­try has been high­ly reg­u­lat­ed in the U.S. since the 1940s. So even though DeFi cov­er looks and acts a lot like what most peo­ple would call insur­ance, the com­pa­nies sell­ing it—including all the ones Decrypt talked to—prefer the term "DeFi cover."
Since June, more than 17,000 cov­ers have been sold, accord­ing to Open­Cov­er. The web­site was launched in Decem­ber by Jere­mi­ah Smith to aggre­gate data from the bur­geon­ing DeFi cov­er indus­try across the Ethereum, Poly­gon, Arbi­trum, Opti­mism, BNB Smart Chain, and Avalanche net­works. As of Tues­day, there was $284 mil­lion worth of total val­ue locked in DeFi cov­er providers like Nexus Mutu­al and InsurAce.
That means less than 1% of the $47 bil­lion worth of assets sit­ting in DeFi pro­to­cols, like Aave and Lido, is cov­ered. When Open­Cov­er first start­ed track­ing total val­ue locked in cov­er providers in June, $394 mil­lion was locked in cov­ers com­pared to almost $80 bil­lion worth of assets in the DeFi ecosystem—higher totals, but rough­ly the same cov­er­age ratio.
Of the 525 claims that have been sub­mit­ted since then—for every­thing from the Axie Infin­i­ty sidechain and Binance bridge hacks, the Man­go Mar­ket flash loan attack, or the demise of cryp­to com­pa­nies like Cel­sius and FTX—rough­ly 68% of them result­ed in a payout.
It makes sense that it would take slump­ing prices, bank­rupt­cies, and hacks to high­light the appeal of DeFi cov­er for the degen community.
Degens, a cryp­to-spe­cif­ic term that's short for degen­er­ates, thrive on high-risk trad­ing and an obses­sion with cryp­to. And even if they don't sign up for DeFi cov­er poli­cies direct­ly, they could still find them­selves with a back­stop the next time they get rekt.
That's becauseDAOs, DeFi projects, and oth­er cryp­to busi­ness­es are now buy­ing insur­ance them­selves, Smith told Decrypt.
"As a user, you don't need to buy your own insur­ance. And as a pro­to­col, you can make sure that all your users are pro­tect­ed," he said. "Just orga­niz­ing the whole thing that way is way easier."
By doing so, the teams launch­ing new DeFi apps can guar­an­tee at least some por­tion of lost user funds can be reclaimed.
That also means there's room for very focused cov­er providers like Sher­lock Pro­to­col, which exclu­sive­ly cov­ers smart con­tracts. Smart con­tracts are pieces of code that exe­cute a set of instruc­tions in reac­tion to a giv­en input, such as sell­ing or buy­ing a token if it reach­es a cer­tain price. To date, Sher­lock has sold cov­er­age to pro­to­cols includ­ing cryp­to lender Euler, stak­ing plat­form LiquiFi, and DeFi options exchange Lyra.
"We only cov­er smart con­tract exploit risk," Jack San­ford, Sher­lock co-founder, told Decrypt in late Novem­ber. "We were lucky in that we're very focused and so we weren't exposed to any­thing. We've had no claims since incep­tion 14 months ago."
There still haven't been any claims from the 15 pro­to­cols that Sher­lock cov­ers, but there has been some expo­sure to the long tail con­ta­gion of the FTX bankruptcy.
In Decem­ber, DeFi lend­ing plat­form Maple Finance announced that Orthog­o­nal Trad­ing default­ed on $31 mil­lion worth of loans issued from a lend­ing pool run by M11 Cred­it. Sher­lock dis­closed in a blog post that it had deposit­ed $5 mil­lion worth of USD Coin (USDC) in the pool in August.
After FTX filed for bank­rupt­cy on Novem­ber 11, Sher­lock want­ed to with­draw its funds but couldn't because of the manda­to­ry 90-day lock­up peri­od. By the time Sher­lock was able to access its USDC, it was too late and the com­pa­ny had lost $4 million.
"Sher­lock is still find­ing its iden­ti­ty when it comes to its place in the ecosys­tem, but it's becom­ing clear­er that Sher­lock should have as lit­tle expo­sure to cen­tral­ized enti­ties as pos­si­ble and that Sher­lock should del­e­gate cap­i­tal allo­ca­tion else­where, poten­tial­ly back to stak­ers them­selves," the com­pa­ny wrote in its Decem­ber 5 blog post.
Since the start of the year, the com­pa­ny has cov­ered five more pro­to­cols and launched an audit con­test for Opti­mism on Jan­u­ary 20. San­ford said he's found turn­ing smart con­tract audits into open com­pe­ti­tions among blockchain secu­ri­ty ana­lysts for boun­ties to be more thor­ough than employ­ing in-house teams, but it's not perfect.
"You can nev­er have 100% cer­tain­ty that there's not a bug in it. I don't care what con­tract you're look­ing at. If it's Uniswap's very first con­tract, there's always a chance that there's a bug that no one's found yet and every­thing gets stolen out of it," he said. "And so you have this con­tra­dic­tion of peo­ple need­ing 100% cer­tain­ty to put their funds in nev­er being able to get to 100% cer­tain­ty because of the way that code works. And so the only way, in my opin­ion, that we will be able to bridge that is with insurance."
Mean­while, Insur­Ace has become the third-largest DeFi cov­er provider behind Nexus Mutu­al and Unslashed Finance, with $12 mil­lion total val­ue locked in cov­er­age for 150 pro­to­cols across 20 dif­fer­ent chains.
Of the 219 claims the com­pa­ny has received, 182 of them involve the Ter­raUSD algo­rith­mic sta­ble­coin los­ing its one-to-one peg with the U.S. dol­lar in May 2022, accord­ing to its claims records. Of those, 141 have received pay­outs total­ing more than $10 million.
Dan Thomp­son, InsurAce's chief mar­ket­ing offi­cer, said pay­outs help build a sense of trust and reli­a­bil­i­ty with poten­tial cus­tomers. But now Insur­Ace finds itself at an inflec­tion point because it would like to start pro­vid­ing cov­er­age to much big­ger clients.
"We are look­ing to get set up in Bermu­da so that we can allow for rein­sur­ance. There are rein­sur­ance com­pa­nies in the mar­ket who have been chas­ing us for about a year now to get into the space," he told Decrypt. "And this is good because this will allow us to take on some of the big­ger clients and cus­tomers who are look­ing for big cov­er­age numbers."
There have been week­ly inbound requests from insti­tu­tion­al funds and high-net-worth indi­vid­u­als look­ing for cov­er­age for up to $20 mil­lion that Insur­Ance won't be able to ser­vice, Thomp­son said, until the com­pa­ny moves to Bermu­da. The reg­u­la­tions in Bermu­da around insur­ance will allow it to start work­ing with a rein­sur­er, who acts as an insur­er for insur­ance com­pa­nies and allows them to take on more risk than they could oth­er­wise handle.
When Insur­Ace does make the move, it won't be alone. One of its com­peti­tors, smart con­tract cov­er­age provider Chain­proof, moved there in July, accord­ing to a press release.
It's a rel­a­tive­ly new devel­op­ment that tra­di­tion­al insur­ance play­ers want to get in on cov­er­ing blockchain activ­i­ty. Until recent­ly, many of them didn't under­stand the indus­try well enough to come up with a work­able DeFi strat­e­gy, Paul Ricard, a part­ner in con­sult­ing firm Oliv­er Wyman's insur­ance prac­tice, told Decrypt.
Now they're going through a process sim­i­lar to what hap­pened in the 1990s when the first cyber insur­ance poli­cies cov­ered busi­ness lia­bil­i­ty for errors in data pro­cess­ing, he said. Those have since evolved to cov­er data breach­es and ran­somware attacks.
"Tra­di­tion­al insur­ers have been very good at using his­tor­i­cal data to pre­dict how things would hap­pen, but you know, Web3 is an emerg­ing risk that is always evolv­ing," Ricard said. "And so strik­ing the right part­ner­ships with firms that are pro­vid­ing secu­ri­ty audits for some of these Web3 firms, for exam­ple, is crit­i­cal for play­ers to con­tin­ue devel­op­ing cov­er­age products."
He thinks, much like what hap­pened with cyber lia­bil­i­ty insur­ance, that DeFi insur­ance poli­cies from tra­di­tion­al play­ers will cov­er a very nar­row set of risks while try­ing to aug­ment their indus­try knowl­edge with an ecosys­tem of Web3 native partners.
That task has been made dif­fi­cult by the fact that the insur­ance indus­try first got excit­ed about blockchain five years ago, only for the hype to fizzle.
"There were a lot of proofs of con­cepts," Ricard said. "But at the time, there were most­ly solu­tions in search of a problem."
Now Web3 has grown into an unig­nor­able source of risk. And for all the tur­moil cre­at­ed by last year's cryp­to con­ta­gion, it also gen­er­at­ed a ton of pub­licly avail­able data to help DeFi cov­er and insur­ance providers bet­ter under­stand those risks.
"That's the whole point, to have every­thing on-chain, trans­par­ent, auditable, self-cus­todied. There's a lot of risks that DeFi, by design, solves," Open­Cov­er founder Smith said. "But then we also have to real­ize that there are new risks that it cre­ates, and we need to define native solu­tions to those risks. That's why we're bet­ting that this indus­try is going to be huge."
Stay on top of crypto news, get daily updates in your inbox.
Related