Crypto currency site DL News launching with 12-strong team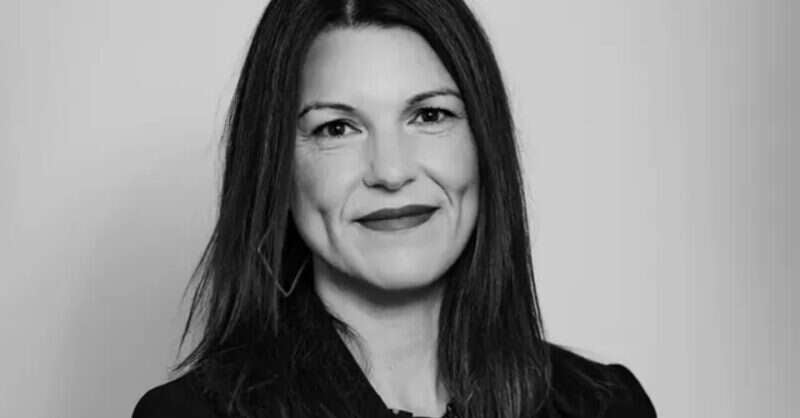 Months after cryp­tocur­ren­cy giant FTX was brought down by a Coin­desk scoop, start-up news site DL News is bet­ting there are plen­ty more fraud­sters to be found.
Launch­ing offi­cial­ly next month, its edi­tor Trista Kel­ley told Press Gazette that DL News (which is head­quar­tered in Por­tu­gal) believes there's space in the mar­ket for cryp­to cov­er­age that takes the fast-paced indus­try seri­ous­ly – but also critically.
The site is being launched by Defi Lla­ma a 'col­lec­tive' whose core prod­uct is a dash­board that tracks the total val­ue locked in var­i­ous cryptocurrencies.
Kel­ley said: "Out­side of cryp­to a lot of peo­ple haven't heard of it, but inside the cryp­to space it is just con­sid­ered the Rolls Royce of data aggre­ga­tion." The site says it brings in more than four mil­lion page views a month.
Kel­ley described Defi Llama's founders as "kind of pri­vate guys". The pair, Char­lie Watkins and Ben Hauser, are dis­creet­ly iden­ti­fied on site's "Datasheet" sec­tion but main­tain a more vis­i­ble pres­ence online under pseu­do­ny­mous user­names.
"I think they want the prod­ucts to do the talk­ing," Kel­ley said.
Content from our partners
The deci­sion by a mar­ket intel­li­gence group to launch a news ser­vice is not dis­sim­i­lar to the move into con­sumer news under­tak­en by Kelley's old employ­er, Bloomberg. But in DL News' case, Kel­ley said the par­ent com­pa­ny had iden­ti­fied a cov­er­age gap it could fill.
"I think there is a Venn dia­gram of cryp­to natives who will pub­lish what­ev­er comes out, any rumour, any type of spec­u­la­tion – a lot of pump and dumps.
"And then on the oth­er side, there's a finance indus­try that treats this indus­try [cryp­to] with a lit­tle bit of snark, maybe not as much depth as we are hop­ing for when we look at con­tent. So we hope to fill that gap."
The out­let hopes to be up and run­ning in ear­ly Feb­ru­ary, and should launch with a team of ten to 12 jour­nal­ists based around Europe. Kel­ley said DL News planned to focus its ini­tial cov­er­age on cryp­to reg­u­la­tion, using inves­ti­ga­tions and Defi Llama's data to "illus­trate and tell sto­ries" about the market.
"We have an inves­tiga­tive team who are scur­ry­ing away on the inter­est­ing char­ac­ters, frauds and char­la­tans in this indus­try. Of which there are many."
Press Gazette spoke with Kel­ley amid the ongo­ing fall­out from the col­lapse of cryp­to exchange FTX, whose founder Sam Bankman-Fried is cur­rent­ly fac­ing crim­i­nal fraud charges. Was Kel­ley annoyed to have missed the story?
"Abso-freak­ing-lute­ly. I wish he had held on for six more months and then had this meltdown.
"But I think what you're basi­cal­ly say­ing is that it's a shame that we're miss­ing out on so many inter­est­ing sto­ries because we can't yet pub­lish. But that said – I don't know, is it the first domi­no to fall? There's lots and lots of lots of threads for us to pull on, so I'm pret­ty bull­ish about that."
The day before the inter­view it was report­ed that cryp­to bro­ker Gen­e­sis was prepar­ing to file for bank­rupt­cy (which it ulti­mate­ly did, two days lat­er). Gen­e­sis' par­ent com­pa­ny, Dig­i­tal Cur­ren­cy Group, also owns lead­ing cryp­to news site Coin­desk – which was forced to cov­er its proprietor's trou­bles as Gen­e­sis start­ed to fall.
DL News too is owned by a play­er in the cryp­to space. Did Kel­ley wor­ry about pos­si­ble con­flicts of interest?
"We have an advan­tage in that we do not take [ven­ture cap­i­tal] fund­ing. Our own­ers don't trade, in terms of trad­ing with AUM [assets under man­age­ment]. And we don't take loans.
"So we don't have imme­di­ate pres­sures to make a prof­it – not that we don't have tar­gets, but we don't have the imme­di­a­cy of the over­all macro mar­ket hang­ing over us in the same way that [as] any com­pa­ny that takes VC fund­ing or has loans to pay, etc."
And the site has evi­dent­ly giv­en some thought to con­flicts of inter­est: its edi­to­r­i­al stan­dards page runs to 4,000 words.
Kel­ley said Defi Llama's founders are "not jour­nal­ists them­selves, obvi­ous­ly, but had a very frus­trat­ing expe­ri­ence with try­ing to find out what was true and what wasn't in the cryp­to space.
"And they said let's start our own news organ­i­sa­tion and brought me on board, and I think that a lot of those stan­dards are part of that ethos of, wait a sec­ond, let's show our work, let's not do pump and dumps, let's only tell the truth."
The com­pa­ny plans to imple­ment a pay­wall – mak­ing some con­tent free but aim­ing to find "pay­ing read­ers both in the cryp­to com­mu­ni­ty and in tra­di­tion­al finance – hedge funds and asset man­agers, bro­ker­ages, high fre­quen­cy traders, banks, etcetera, who are very inter­est­ed in this space if they're sit­ting on their hands right now."
But the cryp­to mar­ket is slug­gish at the moment: Bit­coin, the largest cryp­tocur­ren­cy by mar­ket cap­i­tal­i­sa­tion, is cur­rent­ly trad­ing at a lit­tle over $20,000 – down from $64,000 in Novem­ber 2021. Would Kel­ley pre­fer to have launched in a bull mar­ket or a bear market?
"Def­i­nite­ly a bear mar­ket – because there's nowhere to go but up!"
Email pged@pressgazette.co.uk to point out mis­takes, pro­vide sto­ry tips or send in a let­ter for pub­li­ca­tion on our "Let­ters Page" blog