Shiba Inu Burn Rate Spikes to 38.4 Million SHIB in 24 Hours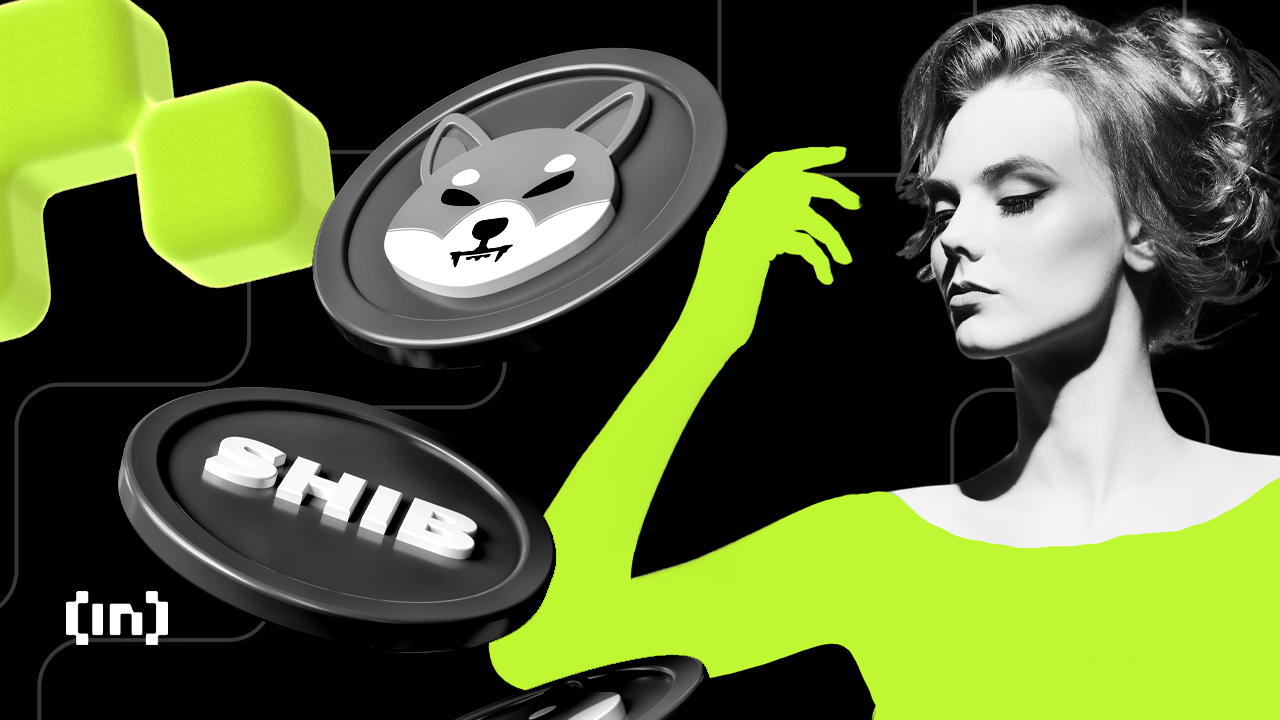 The Shi­ba Inu burn rate has man­aged to pro­pel price and reduce the meme coin's sup­ply. How­ev­er, with the cryp­to mar­ket in tur­moil, there's only so much momen­tum SHIB can carry.
Shi­ba Inu price is down over 90% from its all-time high made in Oct. 2021. With the larg­er cryp­to mar­ket con­tin­u­ing its slide down­wards, SHIB was no excep­tion as price repli­cat­ed the mar­ket fall.
The glob­al cryp­to mar­ket cap was down below the $800 bil­lion mark oscil­lat­ing at $781.20 bil­lion at press time. Most of the cryp­tocur­ren­cies trad­ed in red, Bit­coin, Ethereum, and top alt­coins lost their key sup­port levels.
As bear­ish tunes over­took the mar­ket, SHIB trad­ed at $0.000008331 at the time of writ­ing, down 3.16% on the dai­ly and 9.39% over the week. Even though Shi­ba Inu price suf­fered a few pos­i­tive trends aimed to push prices but were large­ly futile.
ETH Whales Love Shiba Inu
The aggres­sive SHIB burn­ing and accu­mu­la­tion of tokens by Ethereum whales has often act­ed in favor of the token's price. A recent update from WhaleStats showed that the top 2000 ETH whales are HODLing $70.39 mil­lion worth of SHIB.
Shi­ba Inu was the top 2,000 ETH whales' biggest hold­ing at press time, fol­lowed by MKR and UNI.
That said, the top 1,000 ETH whales were also hold­ing $74.50 mil­lion worth of SHIB. Shi­ba Inu topped the whale chart for the top 1,000 ETH whales as well.
SHIB was evi­dent­ly ETH whales' favorite token to hold, as report­ed in pre­vi­ous arti­cles. While this was a pos­i­tive sign for Shi­ba Inu and could act in favor of the token's short-term price tra­jec­to­ry, the larg­er mar­ket momen­tum hin­dered any short-term gains.
Shiba Inu Burn Rate Spikes
Apart from a good rank­ing on ETH whales' port­fo­lio, the aggres­sive SHIB burn­ing has also been a key fac­tor behind Shi­ba Inu price upticks in the past. In the ear­ly hours of Nov. 21, the Shi­ba Inu burn rate soared by over 300%.
Gen­er­al­ly, token burn­ing aims to reduce sup­ply and pump prices amid high­er demand. How­ev­er, look­ing at the larg­er cryp­to mar­ket con­di­tion, despite reduc­ing sup­ply, demand in the mar­ket seemed to see no major bump.
A look at SHIB mar­ket-val­ue to real­ized val­ue (MVRVs) showed that long-term Shi­ba Inu hold­ers were under­wa­ter. Notably, five-year, two-year, 180-day, and 90-day MVRVs were neg­a­tive for SHIB pre­sent­ing long-term hold­ers' pain.
IntoTheBlock's In/Out of Mon­ey Indi­ca­tor sug­gest­ed that for now, the $0.000008 mark, where 23,740 address­es hold 16.04 tril­lion SHIB, can act as a strong support.
While there are few­er sup­ply bar­ri­ers ahead for the SHIB price, the larg­er mar­ket momen­tum could keep pulling SHIB price action down amid height­ened pres­sure from bears.
Dis­claimer: BeIn­Cryp­to strives to pro­vide accu­rate and up-to-date infor­ma­tion, but it will not be respon­si­ble for any miss­ing facts or inac­cu­rate infor­ma­tion. You com­ply and under­stand that you should use any of this infor­ma­tion at your own risk. Cryp­tocur­ren­cies are high­ly volatile finan­cial assets, so research and make your own finan­cial decisions.
Disclaimer
All the infor­ma­tion con­tained on our web­site is pub­lished in good faith and for gen­er­al infor­ma­tion pur­pos­es only. Any action the read­er takes upon the infor­ma­tion found on our web­site is strict­ly at their own risk.