ETH Could be About to Crash Soon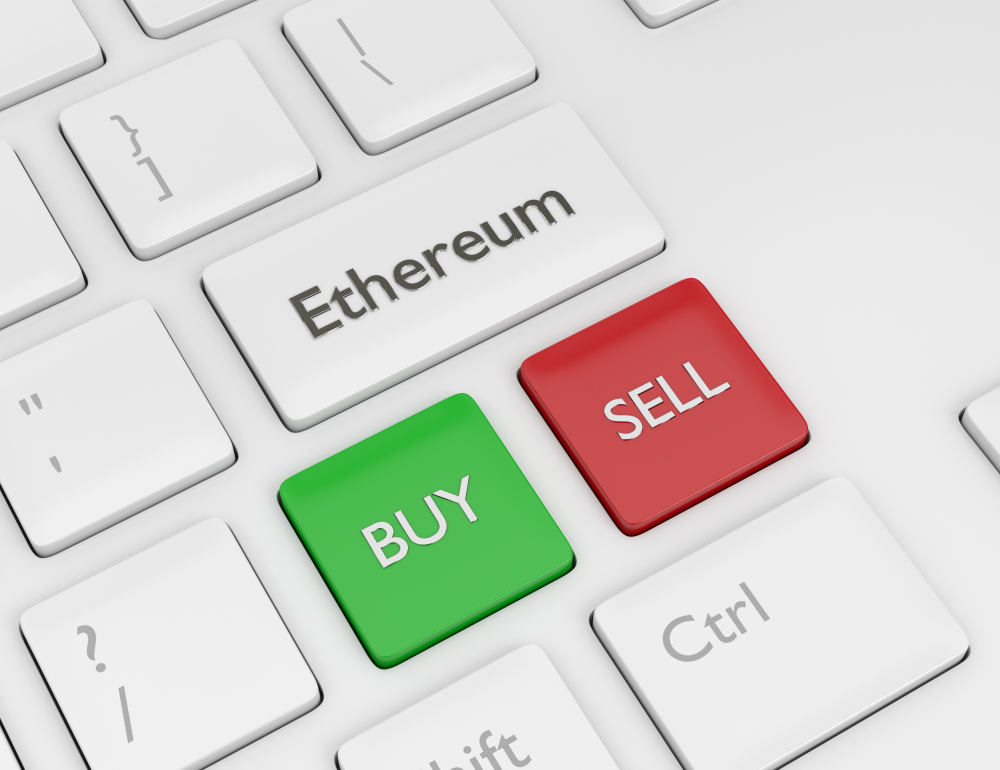 Ethereum price moved side­ways in the past few days as the cryp­to indus­try con­sol­i­dat­ed. It was trad­ing at $1,350 on Fri­day, the same range it has been this week. This price is about 33% below the high­est lev­el in August and about 72% below the high­est lev­el in 2021. Ethereum's mar­ket cap has dropped to about $166 bil­lion, which is much low­er than its all-time high of over $600 billion.
Why is ETH consolidating?
There are sev­er­al rea­sons why ETH price has been in a con­sol­i­da­tion phase recent­ly. First, a 'buy the rumor, sell the fact' sit­u­a­tion is hap­pen­ing in the mar­ket. This is after Ethereum prices jumped to above $2,000 before the merge hap­pened. Now with the merge done, investors have moved to the side­lines as they wait for the next impor­tant catalyst.
Sec­ond, Ethereum price is con­sol­i­dat­ing as the mar­ket reflects on the ris­ing volatil­i­ty in the finan­cial mar­ket. The VIX index, which is the best-known volatil­i­ty bench­mark, has risen sharply from the low­est lev­el this year. And some traders believe that it will keep ris­ing as the Fed­er­al Reserve has main­tained a more hawk­ish tone.
Third, the blockchain indus­try has seen sig­nif­i­cant out­flows in the past few months. For one, the vol­ume of NFTs trad­ed in Sep­tem­ber was about 97% below where it was in Jan­u­ary of this year. Sim­i­lar­ly, the total val­ue locked in Ethereum has crashed from over $100 bil­lion to less than $50 bil­lion. As such, the fees that Ethereum gen­er­ates has con­tin­ued falling.
Most impor­tant­ly, there are con­cerns about reg­u­la­tions. The new ver­sion of Ethereum intro­duced the con­cept of stak­ing, which lets peo­ple make mon­ey by stak­ing their coins. As a result, there are con­cerns that ETH has tran­si­tioned into a security.
Ethereum price prediction
On the dai­ly chart, we see that the ETH price has been in a con­sol­i­da­tion phase in the past few days. In this peri­od, it has remained below the impor­tant sup­port lev­el at $1,421, which was the low­est lev­el on August 29. Ether has also crashed below the 25-day and 50-day vol­ume-weight­ed mov­ing aver­ages (VWMA).
Ethereum price has also formed a dou­ble-top pat­tern. There­fore, there is a like­li­hood that the coin will have a bear­ish break­out as sell­ers tar­get the next ref­er­ence lev­el at $1,000. A move above the resis­tance point at $1,450 will inval­i­date the bear­ish view. For an updat­ed ETH out­look, con­sid­er sub­scrib­ing to InvestingCube's S&R indi­ca­tor, which has an accu­ra­cy rate of over 87%.