Social Crypto Earning Enabler Pixie Offers PIX Coin on Kucoin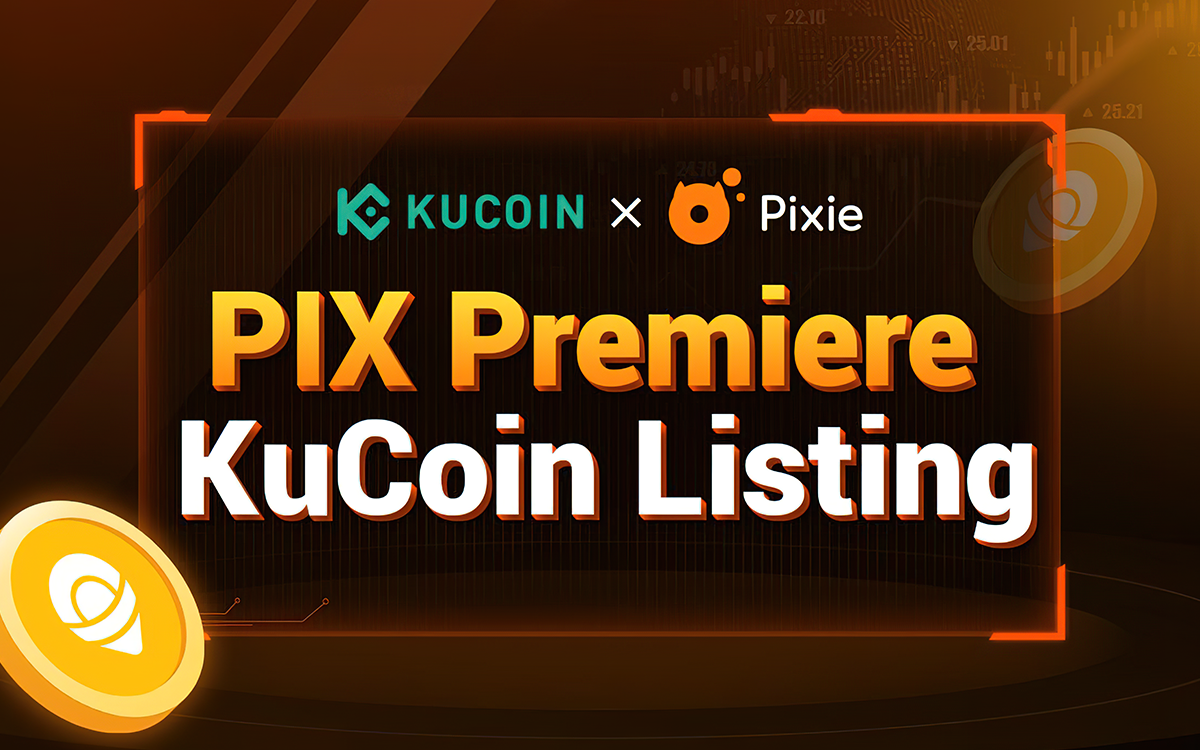 Today, Pix­ie, pio­neers of a social cryp­to app with 30,000 dai­ly users and grow­ing, lists its native token PIX on KuCoin, a lead­ing glob­al cryp­tocur­ren­cy trad­ing platform.
The list­ing of the PIX coin marks the world's first social cryp­to list­ing on a cryp­tocur­ren­cy exchange. Pix­ie, which is a Web3 social media plat­form, lets users earn cryp­tocur­ren­cy and keep own­er­ship of their data, mak­ing it the first ful­ly func­tion­al prod­uct to lever­age the inno­v­a­tive Social­Fi concept.
The cryp­to-based pho­to and video shar­ing social net­work, Pix­ie is com­pa­ra­ble to a Web3 ver­sion of Tik­Tok and Insta­gram with one key dif­fer­ence – it does not lever­age and sell its users' data for finan­cial gain.
Already avail­able to the pub­lic via Apple's App store and Google's Play store, the start-up has gained con­sid­er­able trac­tion with 220k active users as of this writing.
Users on the Pix­ie App share live or sched­uled social media con­tent in video and image for­mats to build and engage with their com­mu­ni­ties of fol­low­ers to earn the PIX cryp­tocur­ren­cy as a reward for their activ­i­ty and influence.
PIX can be used to pur­chase Gen­e­sis Cam­eras, all-capa­ble NFTs that pro­vide users with sev­er­al ben­e­fits, and now will be able to trade their PIX tokens on the KuCoin exchange.
Empow­ered by blockchain tech­nol­o­gy, Pix­ie users retain all rights to their dig­i­tal con­tent, such as copy­right own­er­ship, data, and revenues.
With the help of NFTs and the under­ly­ing blockchain tech­nol­o­gy, Pix­ie is a pio­neer in pro­tect­ing copy­right for dig­i­tal con­tent right from the ini­tial cre­ation of the content.
The list­ing of PIX coins on KuCoin fur­ther rein­forces the alliance between the two Web3 busi­ness­es. On August 26, KuCoin announced that its ven­ture cap­i­tal arm KuCoin Ven­tures had made a strate­gic invest­ment in Pix­ie.
KuCoin has been extreme­ly sup­port­ive in pro­mot­ing the project and help­ing Pix­ie to pre­pare for the listing.
Justin Chou, Chief Invest­ment Offi­cer of KuCoin says, "We are very excit­ed about this in-depth part­ner­ship with Pix­ie to cre­ate a cryp­to cre­ator econ­o­my which enables users to own their data and prof­it from their own social activities."
Pix­ie has inte­grat­ed NFT func­tion­al­i­ty, and the NFT Gen­e­sis cam­eras fea­ture and sup­port the dis­play of ETH & Poly­gon-based NFTs.
"I am sure poten­tial users will be fas­ci­nat­ed by this app," says Amjad Sule­man, Chief Busi­ness Offi­cer of Pix­ie. "The gen­e­sis cam­eras pro­vide a bet­ter user expe­ri­ence and give users more PIX rewards by post­ing and receiv­ing likes. Users are not only the cre­ators of their post­ed pho­tos but also ben­e­fit from the pow­er of tru­ly own­ing their content."
Amjad Sule­man also says: "Pix­ie chose KuCoin because it is a rep­utable exchange, and we believe in its strong ecosystem."
About Pixie
Pix­ie is the world's first ful­ly func­tion­al cryp­to-based pho­to and video shar­ing social net­work in Web3, defin­ing the Social­Fi con­cept. Users earn the PIX cryp­tocur­ren­cy through their cre­ations and social activ­i­ties such as post­ing, lik­ing, and reposting.
The plat­form allows Web3 users to dis­play their Ethereum NFT Assets in the Pix­ie App and share their NFTs with oth­er users while earn­ing PIX rewards accordingly.
It has made it pos­si­ble for users to tru­ly take own­er­ship of their data, some­thing that oth­er social media plat­forms have been com­ing under fire for in recent years.
To find out more, vis­it the web­site.
Disclaimer
All the infor­ma­tion con­tained on our web­site is pub­lished in good faith and for gen­er­al infor­ma­tion pur­pos­es only. Any action the read­er takes upon the infor­ma­tion found on our web­site is strict­ly at their own risk.