Metaverse Tech Firm Peer Inc. Partners With Fresh Consulting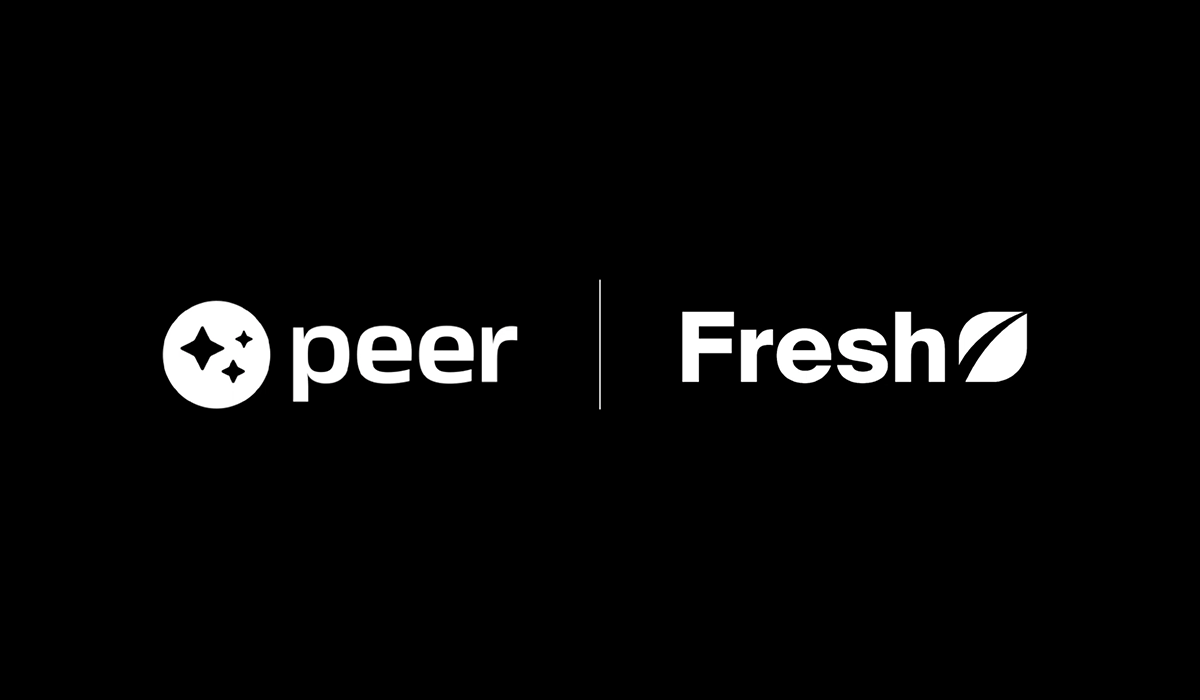 Peer Inc., a meta­verse tech­nol­o­gy com­pa­ny, has entered a new part­ner­ship with Seat­tle-based inno­va­tion agency Fresh Consulting.
Peer will be work­ing with Fresh to deliv­er on its vision of a gam­i­fied dig­i­tal lay­er on top of the world, and sup­port its mis­sion to bring peo­ple and con­tent into the metaverse.
Fresh will pro­vide an elite team of engi­neers, devel­op­ers, design­ers, and strate­gists who build inno­v­a­tive end-to-end solu­tions for some of the world's largest tech com­pa­nies.
"AR is eat­ing the meta­verse." "We were search­ing for a crack-shot exe­cu­tion team to deliv­er on our mas­sive AR vision to leapfrog ahead of the com­pe­ti­tion. We found it at Fresh. Their impres­sive port­fo­lio and exten­sive ser­vice offer­ings posi­tion us to advance our mis­sion in short order."

said Tony Tran, CEO & CTO, Peer Inc
Peer will work with Fresh to devel­op hard­ware and soft­ware expe­ri­ences over Peer's decen­tral­ized blockchain to dri­ve mass adop­tion, give users own­er­ship of their data and help them mon­e­tize what they cre­ate online.
"The meta­verse is inevitable," said Tran. "We see a clear path to a mag­i­cal AR expe­ri­ence in a coher­ent prod­uct that peo­ple will want to use every day. Blockchain will give peers what they need to go from dig­i­tal expe­ri­ence to dig­i­tal real­i­ty. We're so excit­ed about what's com­ing we can hard­ly sit still."
In a recent pod­cast with Fresh Con­sult­ing on the meta­verse, Tran elab­o­rat­ed on its immense poten­tial. "In the sim­plest embod­i­ment, the meta­verse will exist as a three-dimen­sion­al expan­sion of the web that we know and love today."
Meta­verse con­tent will exist every­where and con­nect every­thing. It's real­ly like a merg­ing of the present web that we know, all of the data that's on the web, plus all of the con­nect­ed devices, and then map­ping that against the phys­i­cal world."
Fresh is a fif­teen-year-old com­pa­ny with over 380 employ­ees, head­quar­tered in Belle­vue, Wash­ing­ton, with offices in Port­land, Bangkok, Austin, Dal­las, and Houston.
Fresh has deliv­ered award-win­ning work while serv­ing over 400 clients, from star­tups to For­tune 100 com­pa­nies. They pro­vide holis­tic, end-to-end solu­tions across strat­e­gy, design, soft­ware, and hardware.
"We're real­ly excit­ed to be work­ing with Peer giv­en where the future is going." "Today, there are already a bil­lion devices with aug­ment­ed real­i­ty, and in the future, the Holy Grail is where tech­nol­o­gy dis­ap­pears. How we make AR a nat­ur­al human expe­ri­ence is the promise of the metaverse."

said Fresh Con­sult­ing CEO Jeff Dance.
For more insight on the future of AR and the meta­verse, please watch this inter­view with Jeff Dance, Tony Tran, and Peer COO Heath Abbate.
About Peer Inc.
Peer is a meta­verse tech­nol­o­gy com­pa­ny build­ing a gam­i­fied dig­i­tal lay­er on top of the world. Peer is head­quar­tered in Seat­tle, Wash­ing­ton. To learn more, please vis­it the web­site and fol­low Peer on Twit­ter.
Disclaimer
All the infor­ma­tion con­tained on our web­site is pub­lished in good faith and for gen­er­al infor­ma­tion pur­pos­es only. Any action the read­er takes upon the infor­ma­tion found on our web­site is strict­ly at their own risk.