Wintermute Hacked for $160 Million in DeFi Operations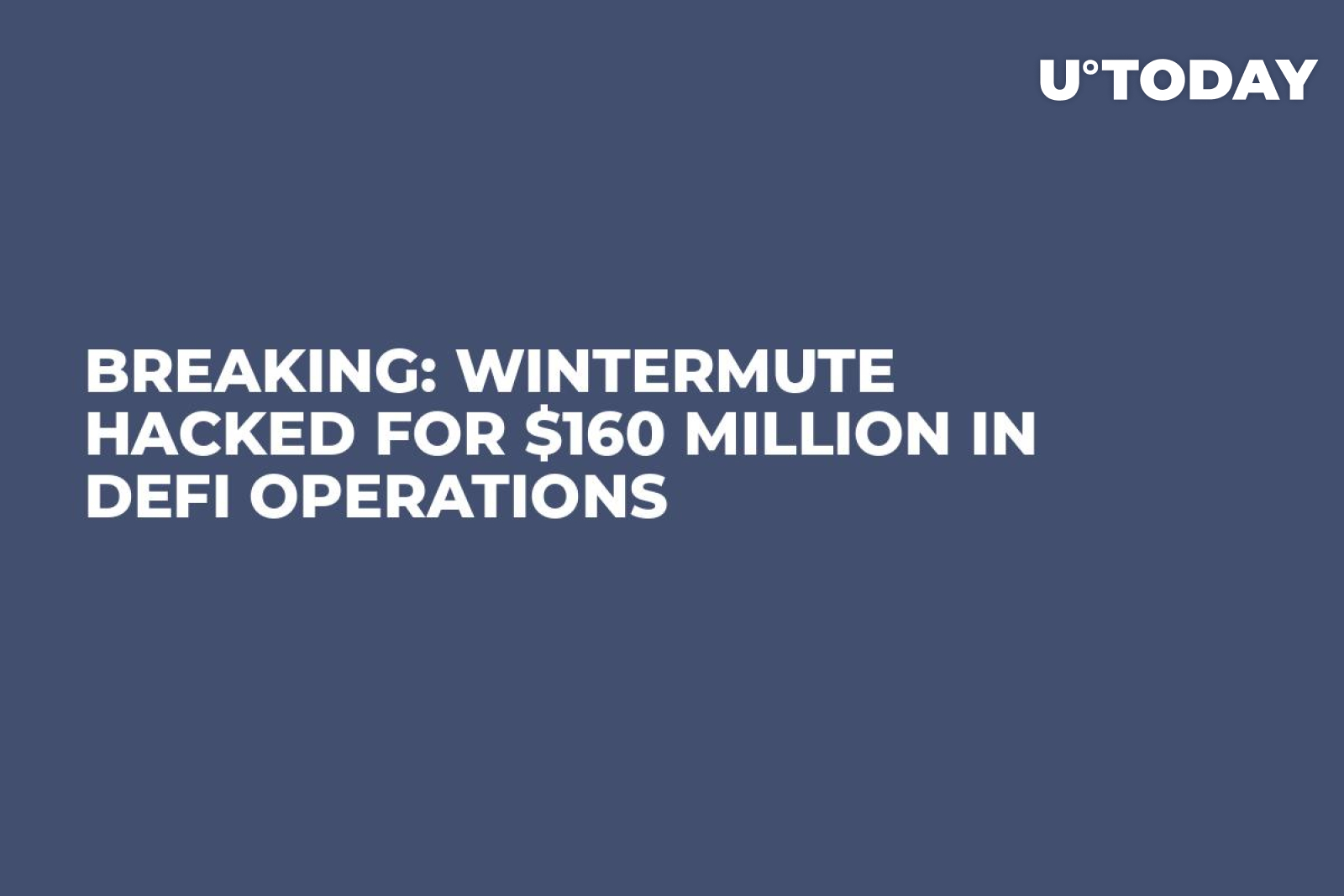 Arman Shirinyan
One of biggest liq­uid­i­ty providers suf­fers mas­sive $160 mil­lion hack
One of the lead­ing cryp­to mar­ket mak­ers and liq­uid­i­ty providers for both cen­tral­ized and decen­tral­ized exchanges has been hacked for $160 mil­lion in DeFi oper­a­tions. Accord­ing to the CEO, CeFi and OTC oper­a­tions are not affect­ed.
The CEO also stat­ed that every com­pa­ny and exchange that works with Win­ter­mute should not wor­ry about their funds, and there will be a dis­rup­tion of Win­ter­mute's ser­vices for the next few days.
Report­ed­ly, 90 assets were hacked for a notion­al val­ue of over $1 mil­lion, which means that a major sell-off most like­ly will not appear in cer­tain mar­kets. Only one asset with a notion­al val­ue of more than $2.5 has been stolen. Gaevoy stat­ed that they will con­tact the affect­ed teams.
The CEO also under­stands that some lenders would like to recall their loans and the com­pa­ny can absolute­ly do that since it remains sol­vent, which means they are ready to repay loans to investors with­out hav­ing any issues with their oper­a­tions.
The finan­cial sta­bil­i­ty of Win­ter­mute should allow it to avoid any issues with oper­a­tions, con­sid­er­ing the sta­bil­i­ty of the CeFi mar­ket, mean­ing that liq­uid­i­ty pro­vi­sion and mar­ket mak­ing to cen­tral­ized exchanges remains intact, as does OTC trading.
Cur­rent­ly, some white­hat hack­ers might work in some ways that will help investors to par­tial­l­ly regain their funds. Val­ida­tors and min­ers are tech­ni­cal­ly able to pre­vent stolen funds from mov­ing on decen­tral­ized exchanges, which yet remains a com­pli­cat­ed task.
Cen­tral­ized exchanges will most like­ly mark stolen funds auto­mat­i­cal­ly to pre­vent their appear­ance on the market.