Vespene Energy Raises $4.3M to Turn Methane From Landfills Into Sustainable Bitcoin Mining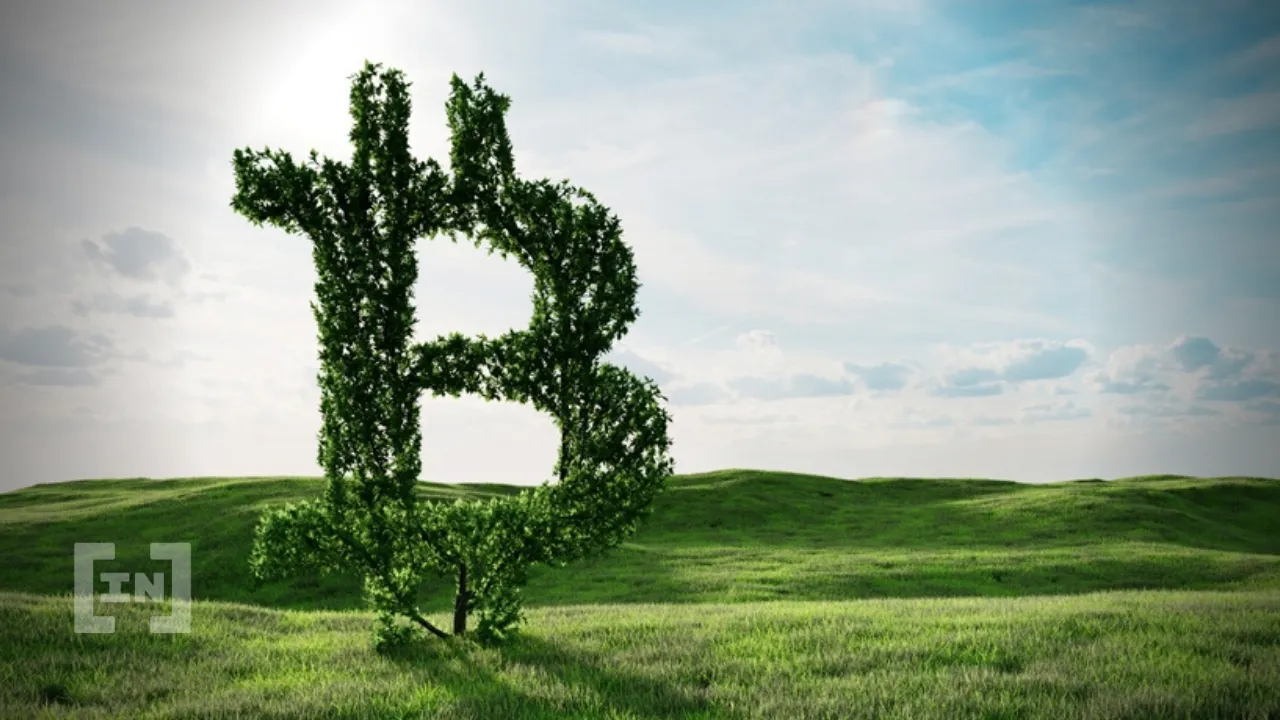 Vespene Ener­gy has received $4.3 mil­lion in fund­ing from Poly­chain Cap­i­tal and oth­ers to con­tin­ue con­vert­ing methane gas from land­fills into pow­er for bit­coin mining.
The com­pa­ny gen­er­ates ener­gy from methane gas found in land­fills using small turbines.
The Unit­ed Nations has said that methane gas has a 28–34 times greater warm­ing effect in a 100-year cycle. Over 20 years, its poten­tial increas­es to 84–86 times.
Accord­ing­ly, com­pa­nies have looked for inno­v­a­tive ways to reduce the impact of methane emis­sions and har­ness the gas to mine bitcoin.
Glob­al­ly min­ing In the U.S., Exxon Mobil has part­nered with Cru­soe Ener­gy Sys­tems to pipeline strand­ed nat­ur­al gas into gen­er­a­tors. This ener­gy is used to mine bitcoin.
Aus­tralian ener­gy com­pa­ny Black Moun­tain Ener­gy is await­ing a deci­sion from the Min­is­ter for Envi­ron­ment on whether the com­pa­ny will be allowed to har­ness methane from gas well­heads to gen­er­ate elec­tric­i­ty for bit­coin mining.
Law­mak­ers have crit­i­cized the use of fos­sil fuels to pow­er bit­coin min­ing, argu­ing that such ini­tia­tives shift the con­ver­sa­tion away from a tran­si­tion to clean­er ener­gy sources. Envi­ron­men­tal advo­cates in Aus­tralia sug­gest that new min­ers look­ing to estab­lish them­selves in Aus­tralia should be forced to use renew­able ener­gy, not con­tribute to frack­ing. Con­cerns also abound around the poten­tial for increas­ing indus­tri­al­iza­tion of nat­ur­al havens.
Vespene claims mutual benefits for itself and landfill owners
A well-known envi­ron­men­tal, social and gov­er­nance ana­lyst Daniel Bat­ten has claimed that remov­ing one ton of methane emis­sions is more effec­tive than remov­ing the same amount of car­bon diox­ide. In his view, clean­ly burn­ing the gas to gen­er­ate elec­tric­i­ty is the answer. Methane is pro­duced in land­fills and agri­cul­ture, but once burnt, pro­duces gas­es that do not con­tribute to glob­al warming.
Vespene claims that U.S. land­fills account for 15% of the country's methane emis­sions, while a sur­vey by NASA sug­gests that num­ber is about a third of the actu­al emissions.
Vespene sug­gests that over 70% of the nation's 2,600 land­fill sites do not have a way to har­ness the methane pro­duced and that an arrange­ment to use its tur­bines would be mutu­al­ly ben­e­fi­cial for itself and land­fill own­ers. Such an arrange­ment would help bit­coin min­ing tran­si­tion to car­bon-neg­a­tive sources, it said.
But there is a caveat to the rosy claims. Land­fill own­ers can sign a prof­it-shar­ing agree­ment that will see them ben­e­fit only dur­ing bit­coin bull runs.
California will be the first beneficiary
Vespene, now flush with cash, will build a pilot oper­a­tion in Cal­i­for­nia, in a move it claims makes it the first com­pa­ny to con­vert land­fill methane to bit­coin. The project will take four to six months to con­sol­i­date. Each instal­la­tion will remove 270,000 met­ric tons of equiv­a­lent CO2 from the atmosphere.
The recent cryp­to mar­ket rout has not been kind to min­ing com­pa­nies. Min­ing rev­enues have been impact­ed to the point where some insti­tu­tion­al min­ers have offloaded bit­coins to improve liquidity.
What do you think about this sub­ject? Write to us and tell us!
Disclaimer
All the infor­ma­tion con­tained on our web­site is pub­lished in good faith and for gen­er­al infor­ma­tion pur­pos­es only. Any action the read­er takes upon the infor­ma­tion found on our web­site is strict­ly at their own risk.