SHIB Worth $660 Million Settled in 2,000 Biggest ETH Whales' Pockets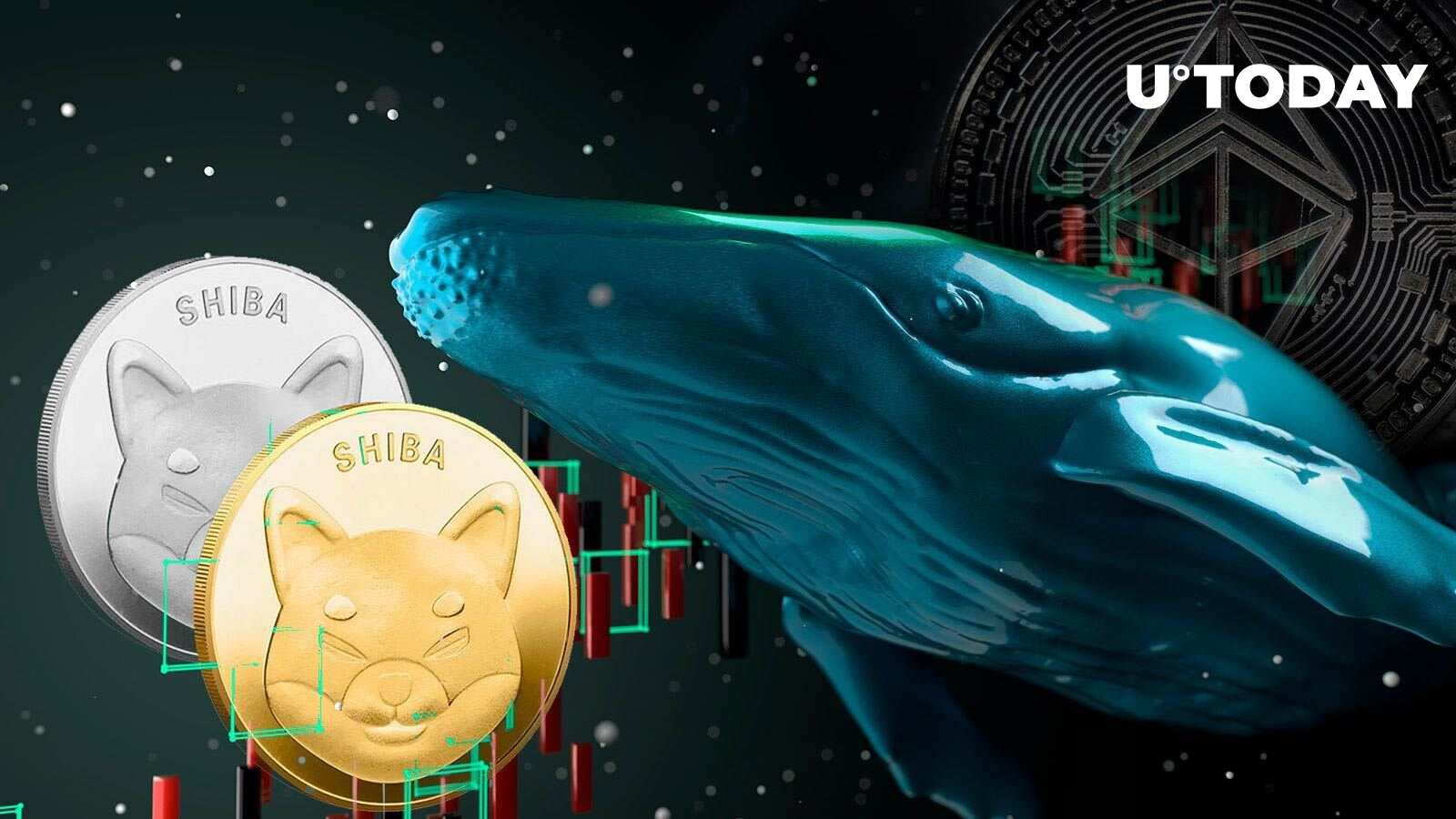 Gamza Khan­zadaev
This makes 10% of Shi­ba Inu's cap­i­tal­iza­tion con­cen­trat­ed in hands of big players
WhaleStats, a por­tal that tracks the activ­i­ty of major Ethereum (ETH) hold­ers, has shared data on the com­po­si­tion of the top 2,000 ETH whales' posi­tions. Accord­ing to the data, in addi­tion to sta­ble­coins and Ethereum itself, SHIB holds the largest por­tion of whales' port­fo­lio. The token's share is 10% of the total and equals $660 mil­lion. By com­par­i­son, the entire cap­i­tal­iza­tion of the Shi­ba Inu project is in the neigh­bor­hood of $6.6 bil­lion. Thus, it turns out that by hold­ing 10% of their port­fo­lio in SHIB, the top 2,000 ETH hold­ers hold 10% of the entire cap­i­tal­iza­tion of Shi­ba Inu.
🐳 The top 2000 #ETH whales are hodling

$659,488,520 $SHIB
$197,161,112 $BEST
$164,943,101 $cETH
$145,440,212 $MATIC
$138,209,116 $MANA
$132,311,340 $LINK
$117,974,312 $CHSB
$104,941,784 $BCHC

Whale leader­board 👇https://t.co/R19lKnPlsK pic.twitter.com/Pjc8eY3V71

— WhaleStats (free data on cryp­to whales) (@WhaleStats) August 7, 2022
Are these sta­tis­tics alarm­ing? Hard­ly. On the con­trary, the entrance of such big cryp­to mar­ket play­ers into the project, which a year ago was con­sid­ered by many a joke, indi­cates their recog­ni­tion of the mer­its of the Shi­ba Inu team. Con­sid­er­ing that SHIB's neigh­bors in the rank­ing are such bright cryp­to star­tups as Decen­tra­land (MANA), Chain­link (LINK) and Poly­gon (MATIC), SHIB's share still pre­vails the share of these tokens by 5 times.
Busy week for SHIB
The last week has brought a num­ber of good news and events for Shi­ba Inu. So, cel­e­brat­ing its two-year birth­day on August 2, the project revealed a num­ber of details on its high­ly antic­i­pat­ed game called "Shi­ba Eter­ni­ty," devel­oped in col­lab­o­ra­tion with Play­Side Stu­dios. It is impor­tant to note that the announce­ment was also not with­out the close atten­tion of Ethereum whales.
Fur­ther, it became known that Binance, one of the world's largest cryp­to exchanges, includ­ed SHIB in the list of coins that can be used to pay through Binance Card. This event, in turn, made it pos­si­ble to use SHIB as a pay­ment method in the Euro­pean Eco­nom­ic Area.