Filecoin (FIL) Price Jumps by 80% in Two Days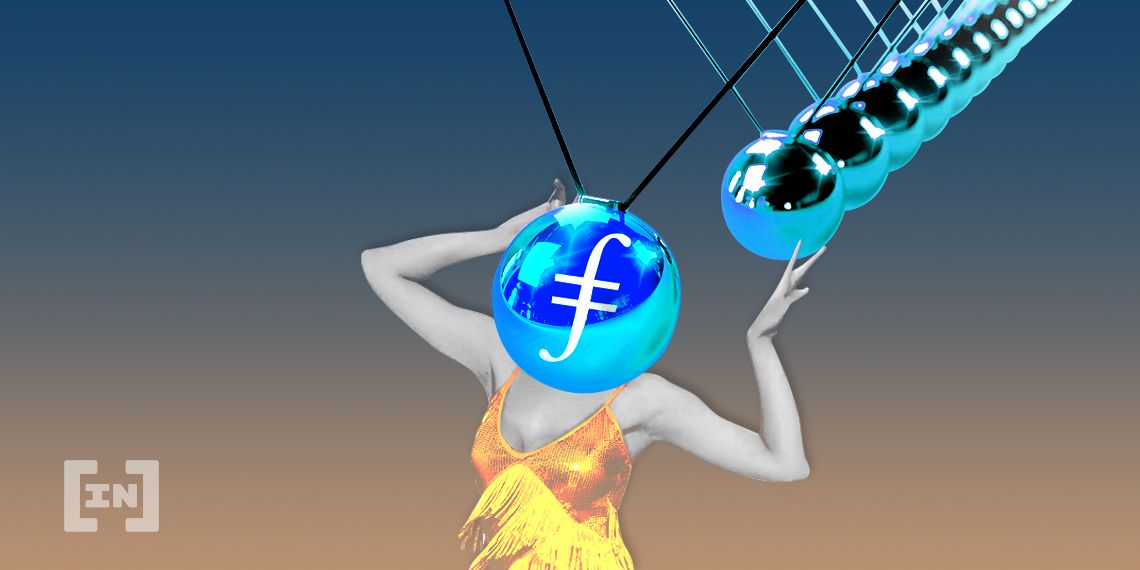 File­coin (FIL) broke out from a descend­ing resis­tance line on June 18, but accel­er­at­ed its rate of increase on July 30.
FIL has been falling since reach­ing an all-time high price of $238 in March 2021. Since July of that same year, the move­ment has been con­tained inside the con­fines of a descend­ing par­al­lel channel.
Such chan­nels usu­al­ly con­tain cor­rec­tive struc­tures, mean­ing that an even­tu­al break­out from it would be likely.
More­over, the price has already made three attempts (red icons) at break­ing out from the resis­tance line, mak­ing it weak­er in the process.
Cryp­tocur­ren­cy trad­er @ZAYKCharts tweet­ed a chart of FIL, stat­ing that a break­out from the cur­rent descend­ing par­al­lel chan­nel could cause the price to increase towards $30.
As out­lined above, the first minor resis­tance area would be at $17, pri­or to the next resis­tance clos­er to $30.
FIL breaks out
The dai­ly chart shows that while FIL broke out from a descend­ing resis­tance line on June 18, it did not accel­er­ate its rate of increase until July 30.
After­ward, it increased sharply over the next two and a half days and reached a high of $11.39 on Aug 1.
This entire move­ment was pre­ced­ed by a long-term bull­ish diver­gence that devel­oped in the RSI begin­ning on June 14.
If the upward move­ment con­tin­ues, the main resis­tance area would be between $16.40 and $19.20. This is a hor­i­zon­tal resis­tance area that is also between the 0.5–0.618 Fib retrace­ment resis­tance lev­els. Final­ly, it also coin­cides with the pre­vi­ous­ly out­lined resis­tance area.
There­fore, if the price were to get there, the area would be expect­ed to pro­vide strong resistance.
Wave count analysis
The most like­ly wave count sug­gests that FIL is in the midst of an extreme­ly extend­ed wave three, from a five-wave upward move­ment (black) that began on June 18.
Since wave two was grad­ual and deep, the con­cept of alter­na­tion states that most like­ly out­line for wave four would be a sharp and shal­low retracement.
So, it is pos­si­ble that FIL will make a high­er low between the 0.382–0.5 Fib retrace­ment sup­port area of $8.25 to $9 before com­plet­ing its upward move­ment close to $15.
For Be[in]Crypto's lat­est Bit­coin (BTC) analy­sis, click here
Disclaimer
All the infor­ma­tion con­tained on our web­site is pub­lished in good faith and for gen­er­al infor­ma­tion pur­pos­es only. Any action the read­er takes upon the infor­ma­tion found on our web­site is strict­ly at their own risk.