Synthetix (SNX) Steals Show With 22% Surge, This Complete Overhaul Is Reason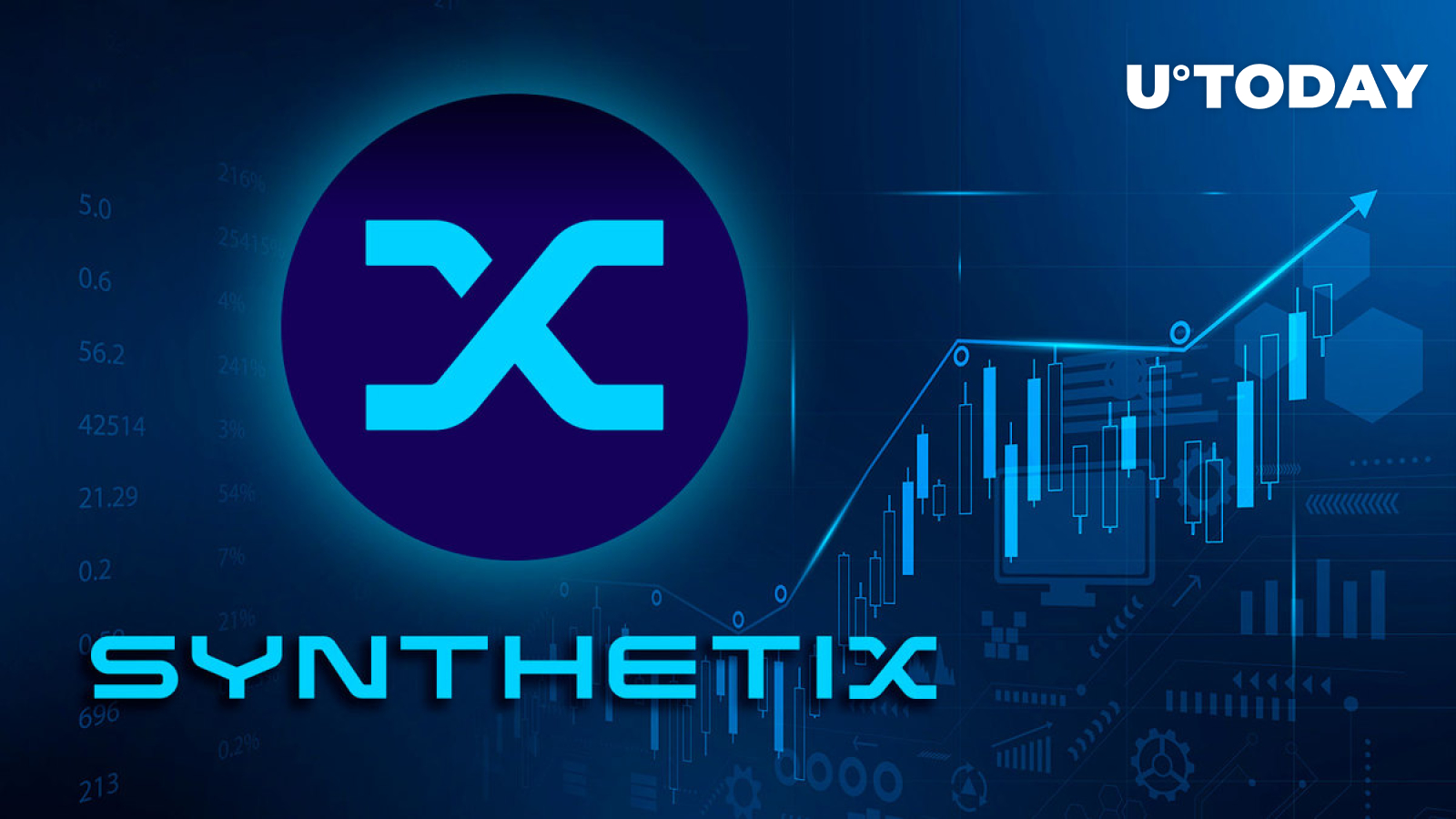 Cov­er image via www.freepik.com
Syn­thetix is on a major price run as it stole the show from the alt­coins after surg­ing as high as 22% to $3.56 at the time of writ­ing. The Syn­thetix surge has pushed the token to its high­est price lev­el in 2023, eras­ing all past loss­es as the year-to-date (YTD) gains have soared to 147%.
Projected Synthetix (SNX) Perp V3 upgrade
The Syn­thetix bulls are on a ram­page today after the pro­to­col unveiled plans for a new upgrade dubbed Perp V3. As high­light­ed in its announce­ment, Perp V3 will build on the suc­cess of V2, and the plan is to launch the new trad­ing engine on the Base Layer‑2 network.
The pro­to­col recant­ed the suc­cess it record­ed with V2, not­ing that it achieved a $30 bil­lion mile­stone rid­ing on the back of advanced inno­va­tions like on-chain perps, a focus on risk man­age­ment, and the debut of "now-stan­dard fea­tures like dynam­ic fund­ing rates and price impact."
With Syn­thetix now coast­ing on to V3, the pro­to­col said users can expect to enjoy the col­lat­er­al of mul­ti­ple assets, includ­ing sUSD, sETH and sBTC, among oth­ers, for use as mar­gin. While liq­uid­i­ty upgrades will also be at the fore­front of the Perp V3 inno­va­tion, Syn­thetix high­light­ed how it will intro­duce cross mar­gins and inte­grate account-based access.
Notably, the V3 hype has been around for some time, yet the launch date was not revealed. The excite­ment sur­round­ing the upgrade has, how­ev­er, forced Syn­thetix traders to dri­ve the price of SNX higher.
Potential price trend to watch
Syn­thetix (SNX) is known for occa­sion­al bull­ish price action that typ­i­cal­ly takes a detour from the gen­er­al mar­ket. This ongo­ing ral­ly is proof that the token remains a high­ly regard­ed asset among alt­coin traders.
Should the cur­rent momen­tum con­tin­ue, we May see the price of SNX soar as high as $4 in the short term as an attempt to retest its all-time high (ATH) of $28.77 remains the ulti­mate long-term goal.