How Can Gary Gensler Still Claim Crypto Regulatory Mandate?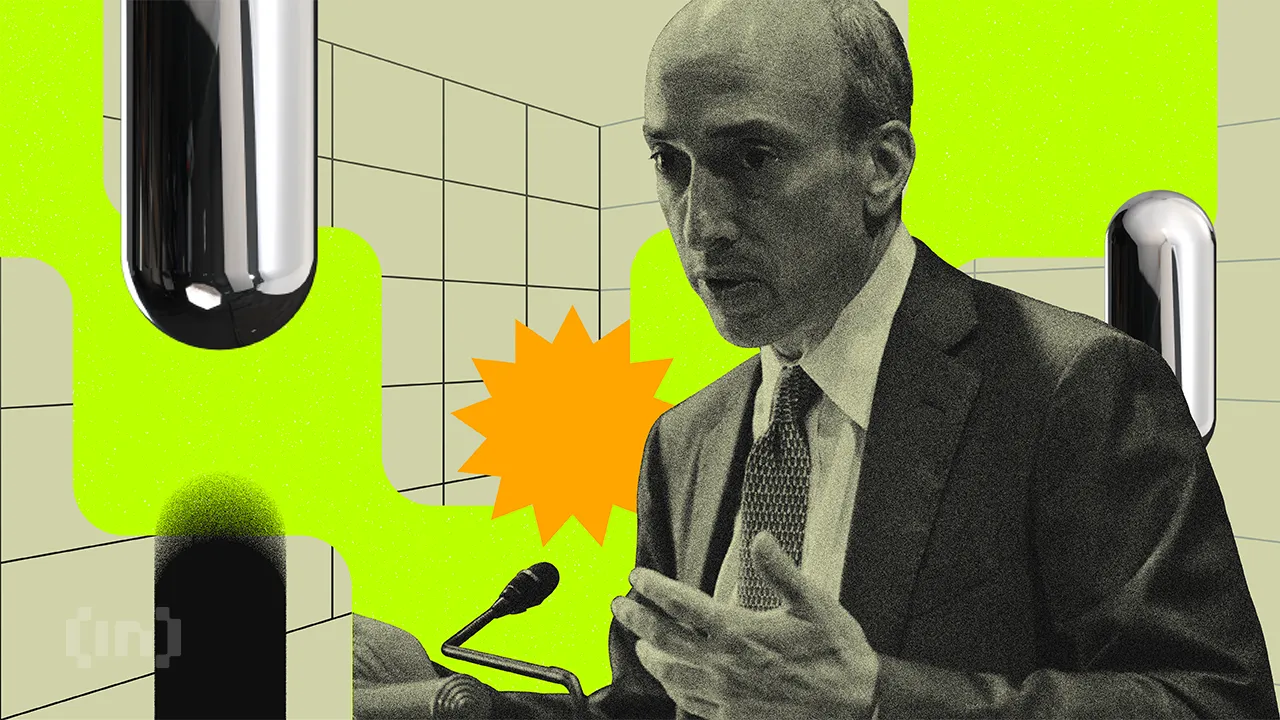 Secu­ri­ties and Exchange Com­mis­sion (SEC) Chair Gary Gensler tes­ti­fied on Wednes­day before the House Finan­cial Ser­vices Com­mit­tee, fierce­ly uphold­ing his agency's role as a cop bring­ing order to the cryp­to markets.
Gensler spoke at length about the SEC's role and his under­stand­ing of what the secu­ri­ties laws empow­er it to do. He did not men­tion sig­nif­i­cant legal set­backs that might cast doubt on his testimony.
SEC Chair Gensler Argues That Securities Laws Apply to Crypto
In his tes­ti­mo­ny, Gensler went to some length to argue for what he saw as a clear man­date for SEC over­sight of the cryp­to markets.
His view is plain: if US law­mak­ers in the past had meant for secu­ri­ties laws to pro­vide a reg­u­la­to­ry frame­work main­ly or sole­ly for stocks and bonds, they would have said so. And would have includ­ed explic­it lan­guage to that effect in the Secu­ri­ties Exchange Act of 1934.
"Con­gress could have said in 1933 or 1934 that that the secu­ri­ties laws applied only to stocks and bonds. Yet Con­gress includ­ed a long list of 30-plus items in the def­i­n­i­tion of a secu­ri­ty, includ­ing the term 'invest­ment contract.'"
Gensler then allud­ed to ear­li­er state­ments of his where he argued that the "vast major­i­ty" of cryp­to invest­ment tokens are clas­si­fi­able as secu­ri­ties. Giv­en the sup­posed pres­ence of an invest­ment contract.
An argu­ment that a US Dis­trict Couty judge in July of this year explic­it­ly repu­di­at­ed in a 34-page rul­ing.
Learn more about Gary Gensler's legal war on cryp­tocur­ren­cy and the grow­ing back­lash against reg­u­la­to­ry overreach.
Gensler Claims Longstanding Legal Precedent
He went on to state that claus­es of the Secu­ri­ties Act requir­ing exchanges, bro­kers, and deal­ers to reg­is­ter, or meet require­ments for an exemp­tion, "have been on the books for decades."
In Gensler's view, the cryp­to industry's "wide-rang­ing non­com­pli­ance" with the secu­ri­ties laws accounts for the tur­moil that has made head­lines in recent months.
A ref­er­ence to the con­tro­ver­sies engulf­ing failed exchanges such as FTX, Three Arrows Cap­i­tal, and Cel­sius. (Only the last of which had its actu­al head­quar­ters in the Unit­ed States.) And an attempt to smear the indus­try as a whole by paint­ing such fias­cos as typ­i­cal. Every cryp­to exchange in oper­a­tion today is an embry­on­ic FTX, Gensler all but stated.
"We've seen this sto­ry before. It's rem­i­nis­cent of what we had in the 1920s before the fed­er­al secu­ri­ties laws were put in place," he said.
Gensler then tried to use this vague rea­son­ing to jus­ti­fy the SEC's recent and ongo­ing enforce­ment actions.
No Mention of Ripple Ruling
In view of the fact that a land­mark legal rul­ing, bear­ing direct­ly on these issues, just came down in July, Gensler's tes­ti­mo­ny seems curi­ous­ly selective.
He said that could not com­ment "on any active, ongo­ing lit­i­ga­tion." Per­haps attempt­ing to deflect any objec­tion that Gensler failed to men­tion Judge Anal­isa Torres's July 13 ruling.
The judge sided with Rip­ple against the SEC. Find­ing that sales of Ripple's XRP token via pub­lic exchanges do not count as secu­ri­ties, though those aimed at insti­tu­tion­al investors do.
XRP soared 105% in the hours after this mon­u­men­tal rul­ing. The cryp­to indus­try cel­e­brat­ed. Many viewed Gensler and SEC as hav­ing suf­fered a his­toric defeat in their hard­line approach to cryp­to regulation.
Typ­i­cal were the sen­ti­ments of Gemini's co-founder, Cameron Win­klevoss, who hailed the out­come as a "water­shed moment." And not just for Rip­ple and XRP, but, Win­klevoss argued, for all cryp­to exchanges over which the SEC has claimed oversight.
Disclaimer
In adher­ence to the Trust Project guide­lines, BeIn­Cryp­to is com­mit­ted to unbi­ased, trans­par­ent report­ing. This news arti­cle aims to pro­vide accu­rate, time­ly infor­ma­tion. How­ev­er, read­ers are advised to ver­i­fy facts inde­pen­dent­ly and con­sult with a pro­fes­sion­al before mak­ing any deci­sions based on this content.