Bitcoin (BTC) Price Analysis for September 22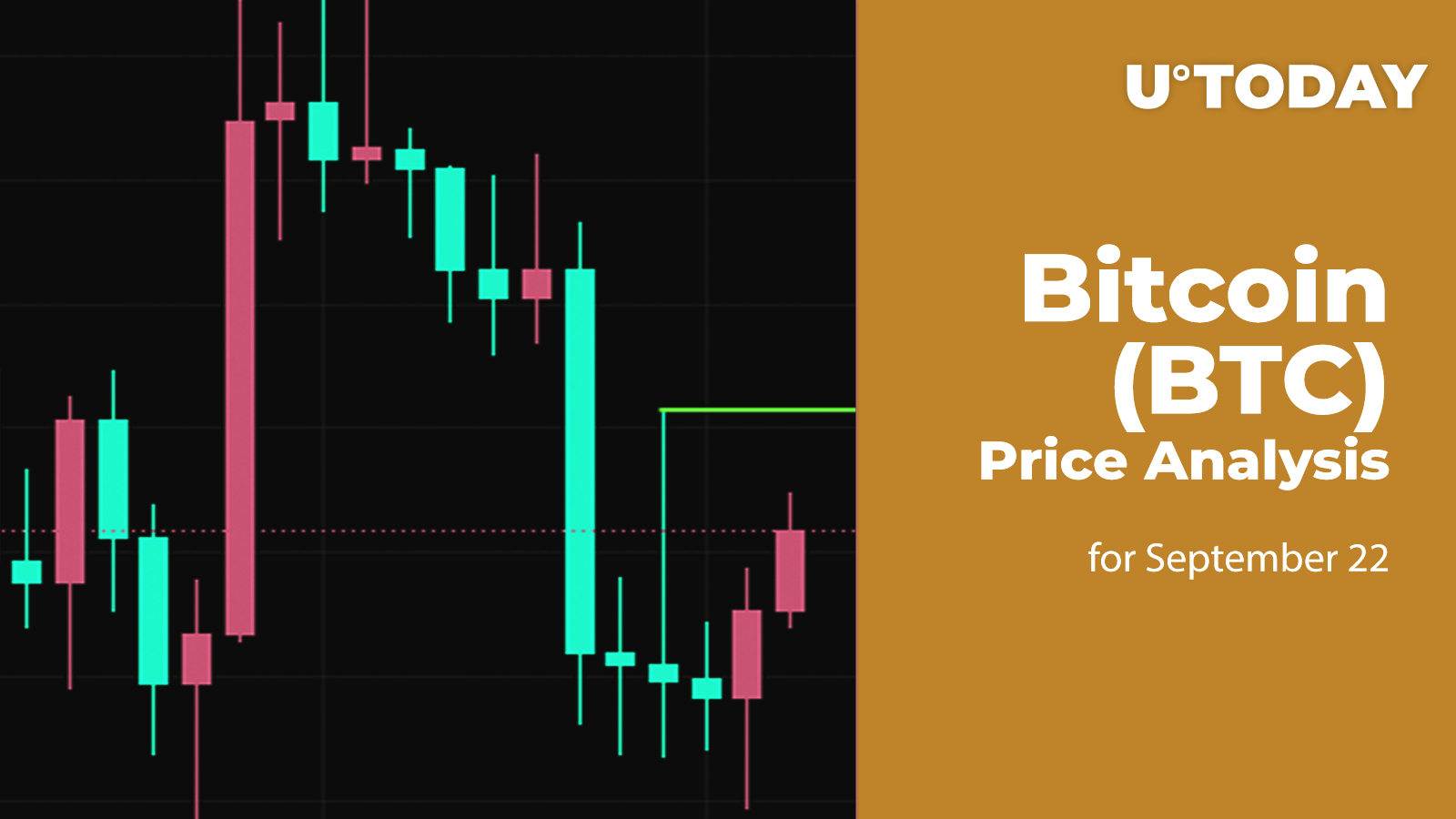 Denys Ser­hi­ichuk
How great is chance to see upward move of Bit­coin (BTC) by end of week?
Bulls have again turned out to be more pow­er­ful than bears, accord­ing to the Coin­Mar­ket­Cap rank­in­ng.
BTC/USD
The rate of Bit­coin (BTC) has risen by 0.32% since yesterday.
On the local chart, the rate is in the mid­dle of the chan­nel, which means that none of the sides has seized the ini­tia­tive yet. Thus, there are low chances to see any sharp moves by the end of the day, as most of the dai­ly ATR has been passed. In this case, side­ways trad­ing in the area of $26,600-$26,700 is the more like­ly sce­nario until tomorrow.
Today's slight rise has almost not affect­ed the tech­ni­cal posi­tion of Bit­coin (BTC) on the dai­ly chart. The rate remains more bear­ish than bull­ish as the price has not bounced back far from the inter­im zone of $26,400. If the decline con­tin­ues to that lev­el, one can expect a blast to the $26,000 range soon.
On the big­ger time frame, the rate of BTC has made a false break­out of the pre­vi­ous bar peak of $26,878. How­ev­er, if the cur­rent can­dle clos­es near that mark or even above it, buy­ers might seize the ini­tia­tive, which can lead to the poten­tial test of the $27,000 range the next week.
Bit­coin is trad­ing at $26,661 at press time.