Ripple CEO Takes Photo Outside SEC Building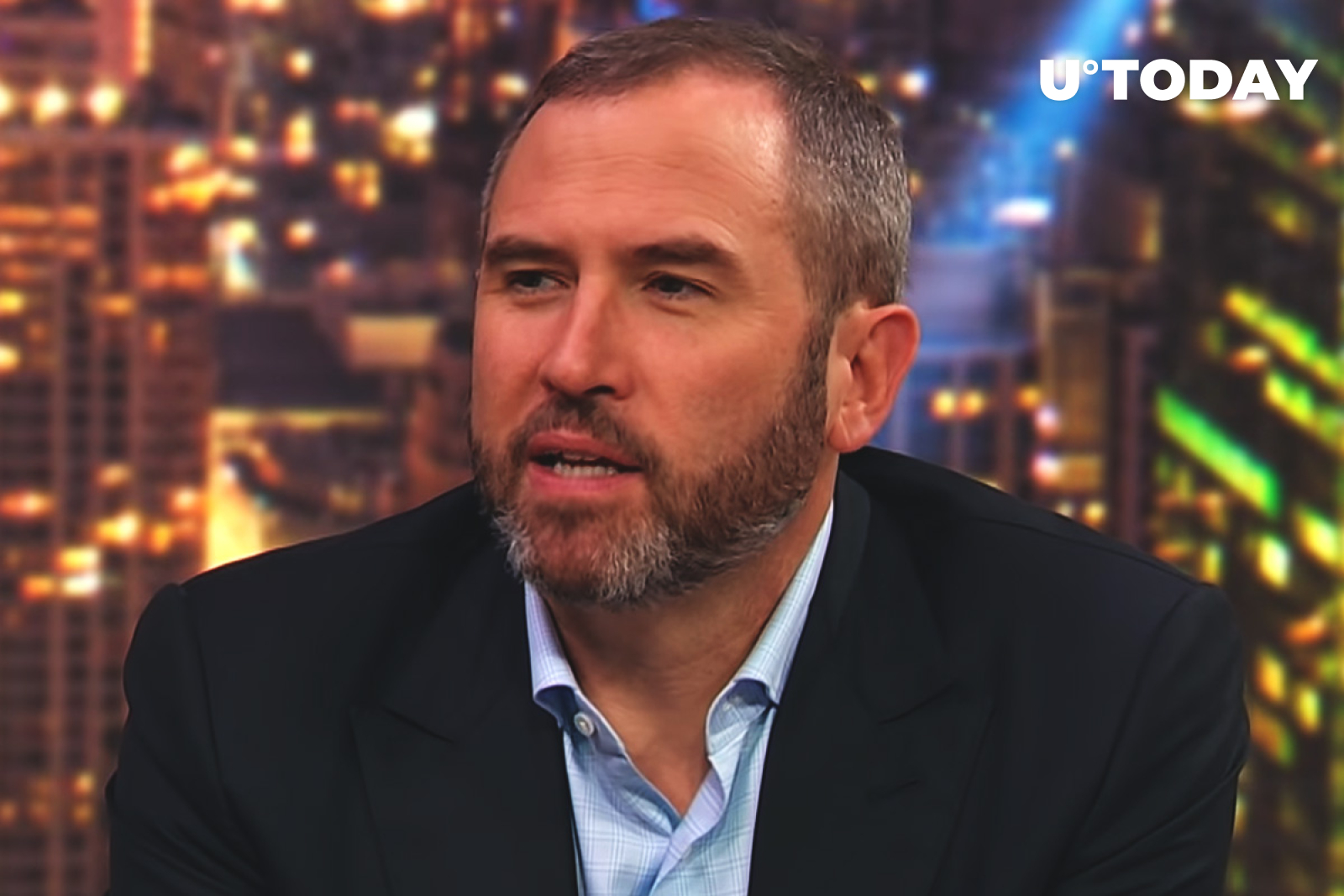 Alex Dovb­nya
Rip­ple CEO Brad Gar­ling­house recent­ly posed for a pho­to out­side the head­quar­ters of the U.S.
Rip­ple CEO Brad Gar­ling­house posed for a pho­to­graph out­side the head­quar­ters of the U.S. Secu­ri­ties and Exchange Com­mis­sion (SEC). The pho­to, fea­tur­ing Gar­ling­house and Rip­ple Gen­er­al Coun­sel Stu­art Alderoty shrug­ging, went viral, amass­ing near­ly 9,000 likes and over half a mil­lion views in just a few hours on the X social media platform.
Earlier protests and a SCOTUS sighting
The pho­to op comes amid a his­to­ry of ten­sion between Rip­ple and the SEC. Rip­ple has been embroiled in a legal bat­tle with the reg­u­la­tor over whether its XRP token should be clas­si­fied as a security.
The XRP community—often referred to as the "XRP Army"—previously staged a protest out­side the SEC's head­quar­ters in 2019. Demon­stra­tors held signs with mes­sages like "Stop Cryp­to Hypocrisy" and "Cryp­tocur­ren­cy Is Not a Crime," demand­ing an end to what they per­ceive as the reg­u­la­tor's war on cryptocurrency.
Ear­li­er, Alderoty had also post­ed a pic­ture of him­self and Gar­ling­house in front of the Supreme Court of the Unit­ed States (SCOTUS), empha­siz­ing the need for leg­isla­tive clarity.
Ripple's partial victory and SEC's appeal
This sum­mer, XRP expe­ri­enced a sig­nif­i­cant price surge fol­low­ing a par­tial court vic­to­ry for Rip­ple. A U.S. Dis­trict Court Judge ruled that the sale of Ripple's XRP tokens on exchanges did not con­sti­tute invest­ment con­tracts, thus not vio­lat­ing fed­er­al secu­ri­ties laws.
Despite the ini­tial spike, which was fueled by a wave of relist­ings of mul­ti­ple exchanges, XRP has since lost those gains. After recent­ly dip­ping below the $0.50 lev­el, the token is cur­rent­ly trad­ing at $0.52, accord­ing to CoinGecko data.
The SEC has appealed the rul­ing, argu­ing for a more strin­gent clas­si­fi­ca­tion of XRP trans­ac­tions under secu­ri­ties law. Legal experts are divid­ed on the issue; while some see the judge's deci­sion as a step toward reg­u­la­to­ry clar­i­ty, oth­ers argue it falls short of a final resolution.