Solana Co-Founder Urges US Government Prioritize Regulations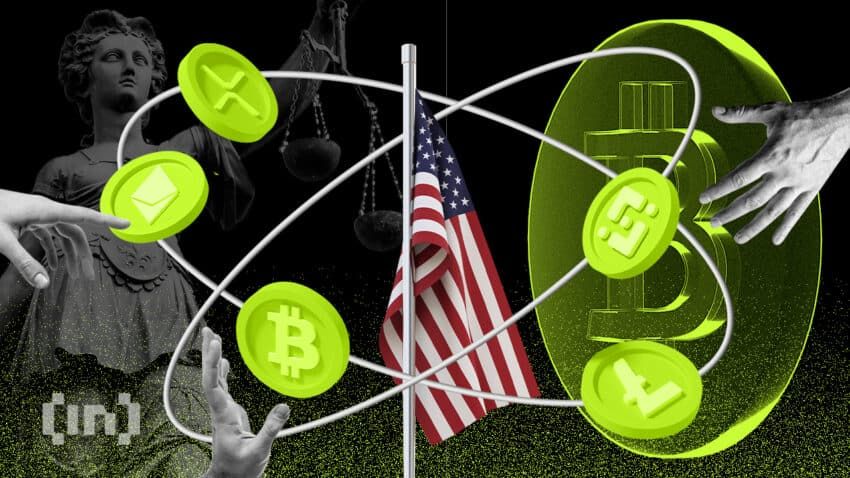 Solana co-founder Ana­toly Yakovenko cau­tions the Unit­ed States gov­ern­ment against allow­ing the pur­suit of per­fec­tion to hin­der inno­va­tion, empha­siz­ing that no gov­ern­ment reg­u­la­tions can ever be flawless.
"The bills aren't per­fect. No leg­is­la­tion is. As a coun­try and as an indus­try, we can­not let per­fect be the ene­my of the good," he declares.
Solana's Anatoly Yakovenko Urges Tighter US Regulations For Economic Boost
Dur­ing a Sep­tem­ber 18 inter­view, Solana co-founder Ana­toly Yakovenko explained the impor­tance of the US government's ongo­ing com­mit­ment to advanc­ing reg­u­la­tions, empha­siz­ing the need to avoid wait­ing for every detail to be perfect.
"Con­gress must con­tin­ue stew­ard­ing these efforts to pro­tect Amer­i­can tech­no­log­i­cal lead­er­ship, pro­vide impor­tant mar­ket pro­tec­tions, and pro­mote a free and open internet."
Yakovenko high­lights that blockchain star­tups face a sig­nif­i­cant dis­ad­van­tage when it comes to the sub­stan­tial costs asso­ci­at­ed with their establishment.
He notes that it is sig­nif­i­cant­ly cheap­er to set up a tra­di­tion­al company.
He fur­ther explains that the ini­tial step for typ­i­cal star­tups involves incor­po­rat­ing the com­pa­ny for less than $500 through Legal­Zoom. In con­trast, blockchain com­pa­nies can incur sig­nif­i­cant­ly high­er expens­es even before they attain offi­cial com­pa­ny status:
"For blockchain com­pa­nies, it means pour­ing pre­cious amounts of time, ener­gy, and often tens of thou­sands of dol­lars into legal fees try­ing to struc­ture their busi­ness­es to oper­ate in a com­pli­ant manner."
Solana Labs was co-found­ed by Yakovenko in 2017, in San Fran­cis­co, California.
The Solana token was sub­se­quent­ly launched in March 2020. Upon launch, it start­ed at an ini­tial price of $0.75 and soared to an all-time high of $259 in Novem­ber 2021.
At the time of pub­li­ca­tion, Solana's price stands at $19.94.
Crypto Industry Shouldn't Suffer Due to Scams
He also dis­cussed the increas­ing preva­lence of scams in the cryp­to indus­try, con­tend­ing that the entire sec­tor should not suf­fer con­se­quences for the actions of a few bad actors in the broad­er context:
"There have been scams in the dig­i­tal asset space, and we should do every­thing pos­si­ble to elim­i­nate them. But a well-func­tion­ing econ­o­my shouldn't pun­ish an entire indus­try for the actions of its worst elements."
On August 24, BeIn­Cryp­to report­ed on the recent alerts issued to elder­ly cit­i­zens in the US regard­ing cryp­tocur­ren­cy scams.
The Asso­ci­a­tion of Retired Per­sons (AARP) cau­tioned Amer­i­cans aged 50 and above about the threat of crim­i­nals attempt­ing to entice them into cryp­tocur­ren­cy scams aimed at pil­fer­ing their life­long savings.
In 2022, the US FTC doc­u­ment­ed that more than 53,000 indi­vid­u­als report­ed loss­es exceed­ing $1.4 bil­lion in cryp­tocur­ren­cy scams.
Disclaimer
In adher­ence to the Trust Project guide­lines, BeIn­Cryp­to is com­mit­ted to unbi­ased, trans­par­ent report­ing. This news arti­cle aims to pro­vide accu­rate, time­ly infor­ma­tion. How­ev­er, read­ers are advised to ver­i­fy facts inde­pen­dent­ly and con­sult with a pro­fes­sion­al before mak­ing any deci­sions based on this content.